Every basketball player aspires to win the NBA Most Valuable Player (MVP) award. A panel of sports writers and broadcasters decides which player performed best during the NBA regular season and presents them with the MVP award. Kareem Abdul-Jabbar has won the award six times, more than any other player. MVP is also an important category of online sports betting, with many sportsbooks offering NBA odds on which player will receive the prestigious title. Factors that influence MVP basketball betting odds include a player's position, past performance, state of fitness and so on. In fact, tracking MVP trends is a very interesting and insightful activity. With that in mind, let's take a look at the NBA's MVPs over the last decade.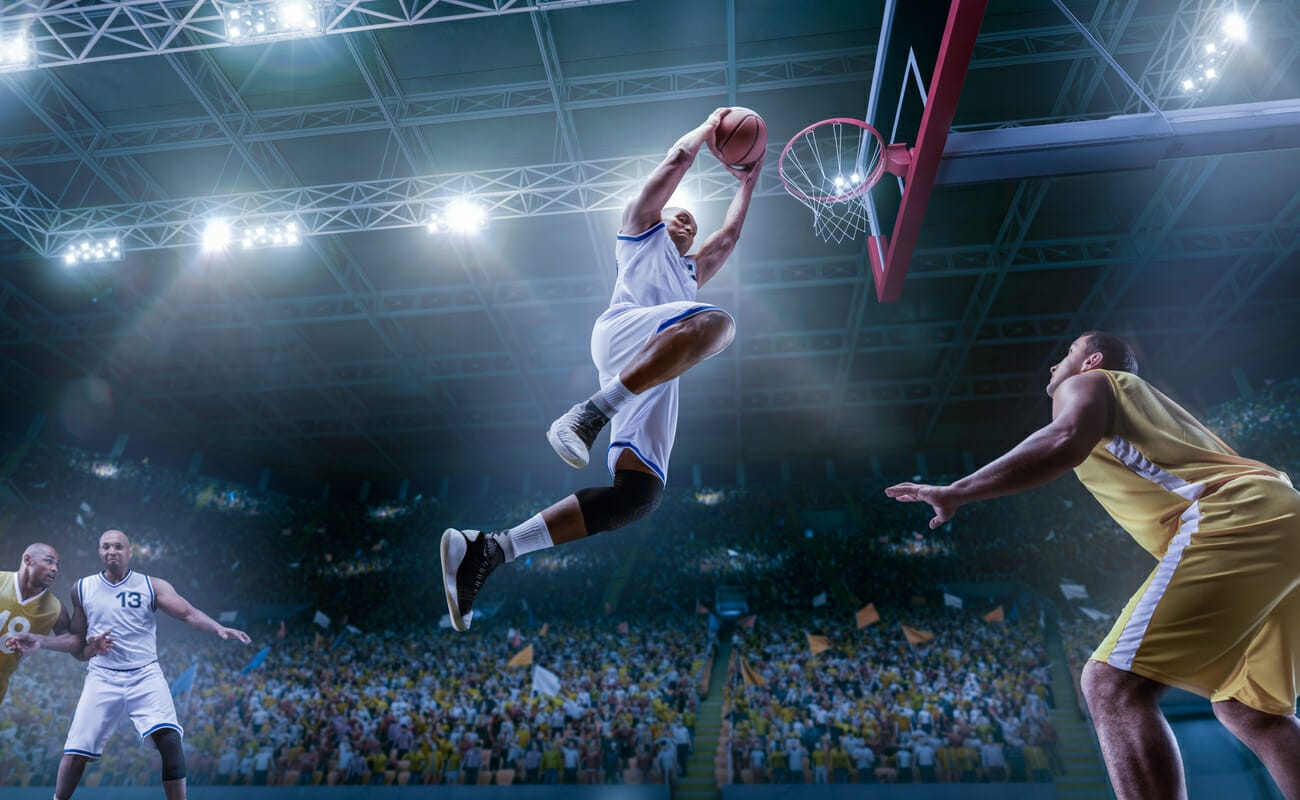 LeBron James (2011-2013)
The MVP award for the 2011-2012 and 2012-2013 seasons went to Miami Heat small forward LeBron James. He'd already been MVP twice before when he played for the Cleveland Cavaliers. The judges' decision came as no surprise, given that James is widely regarded as one of the best basketball players in history. His incredible height, skill, strength and leaping ability make him a formidable athlete. At age 18, James decided against going to college. Not only was he the number one pick in the 2003 NBA draft, but he was also the youngest player ever to be drafted.
In addition to being four-time MVP of the year, James holds multiple NBA records. Over his career, he has averaged at least 26 points, 6 rebounds and 6 assists – more than any other player. He's also the youngest player to score 40 points in a game and get a triple-double in the playoffs. James also won gold medals at the 2008 and 2012 Olympics. James is still going strong, averaging 33.5 points, 5.9 assists and 9.3 rebounds in his last 13 games. In fact, he's top ten in basketball betting to win MVP this year, even though the NBA betting lines for his current team, the Lakers, aren't all that great.
Kevin Durant (2013-2014)
Kevin Durant plays small forward for the Oklahoma City Thunder. Born in Washington, D.C., he decided he was going to be a basketball player at age 10. His mother stressed the importance of working hard and keeping fit. Durant displayed superstar potential during his freshman year at the University of Texas, where he won many Player of the Year awards while turning out for the Texas Longhorns. He was then drafted by the Seattle SuperSonics, won Rookie of the Year and became the third NBA rookie after LeBron James and Carmelo Anthony to average more than 20 points a game. In just his second year in the NBA, Durant was MVP runner-up (behind James), named to the All-NBA team and won the league's scoring title – the youngest player ever to do so. In his MVP year, Durant averaged 32 points, 7.4 rebounds and 5.5 assists per game. His recent knee injury has upset the odds for NBA bets on this season's MVP.
Stephen Curry (2014-2016)
Stephen Curry plays point guard for the Golden State Warriors. Born in Akron, Ohio, Wardell Stephen Curry II (to give his full name) is the son of 16-year NBA veteran sharpshooter Dell Curry. The junior Curry developed remarkable basketball skills, but he wasn't tall or big enough to receive scholarship offers from major basketball college programs. He made his mark, though, as a freshman at Davidson College, where he averaged 21.5 points per game and led his 10th-seeded team all the way to the Elite Eight of the National Collegiate Athletic Association championship. He then entered the 2009 NBA draft and was selected by the Warriors.
In 2012-2013, Curry led the league in three-pointers and did the same the following season to earn his first All-Star selection. In 2014-15, he made 286 three-pointers (a record at the time) and earned his first MVP award with averages of 23.8 points, 7.7 assists and 2 steals per game. Curry then led the Warriors to their first postseason title in 40 years over the Cleveland Cavaliers. In 2015-16, Curry topped the NBA with an average of 30.1 points per game and made 402 three-point shots, earning his second consecutive MVP award in the process. He was the first player ever to be voted MVP unanimously. Currently, Curry has the best basketball betting odds to win 2021-22 MVP.
Russell Westbrook (2016-2017)
Point guard Russell Westbrook is one of the most sought-after NBA players today. Born in Long Beach, California, he entered the 2008 NBA draft and was drafted by the Seattle SuperSonics (shortly before they moved to Oklahoma and became the Oklahoma Thunder.)
During his rookie season, he averaged 15.3 points per game and scored his first triple-double against the Dallas Mavericks with 17 points, 10 assists and 10 rebounds. He was selected as an All-Star in 2011, 2012 and 2013. An injury then set him back, but he returned to the All-Star game in 2015, winning All-Star MVP. The 2015-16 season was a disappointment, but Westbrook returned to form in 2017, the year he won the NBA MVP award. He led the league in scoring with an average of 31.6 points, 10.7 rebounds and 10.4 assists and recorded 42 triple-doubles, breaking Oscar Robertson's record.
During the 2017-18 season, Westbrook became the first player in NBA history to record a triple-double against 29 different opponents and the fourth to record 100 triple-doubles. In the last three years, he's been traded to the Houston Rockets, Washington Wizards and Los Angeles Lakers. That last trade saw the Lakers' basketball betting chances improve from +500 to +400 to win the NBA Championship. In October 2021, Westbrook joined LeBron James, Jason Kidd and Oscar Robertson as the only NBA players ever to record 7,000 career rebounds and 7,000 career assists.
James Harden (2017-2018)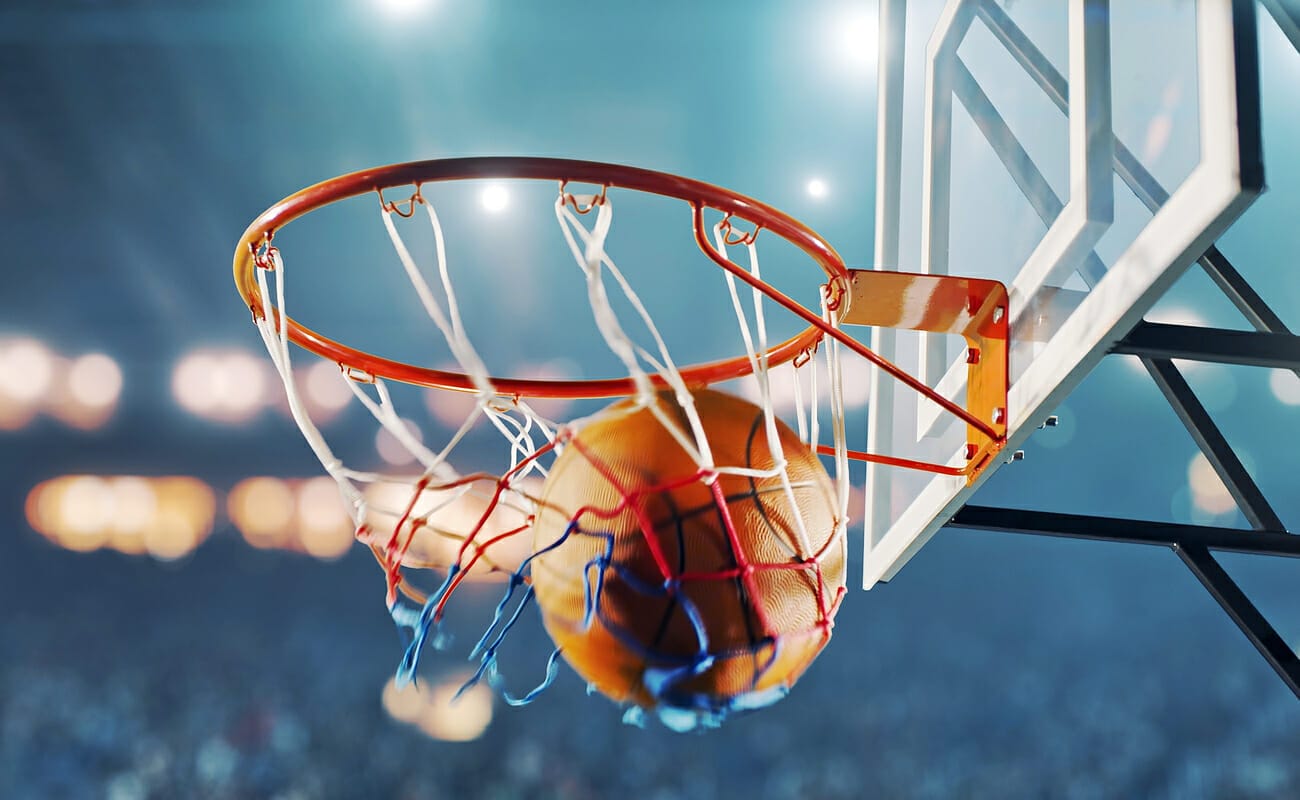 Brooklyn Nets player James Harden is regarded as the best shooting guard in the NBA and one of the league's top scorers. After playing college basketball for the Arizona State Sun Devils, he was selected in the 2009 NBA draft by the Oklahoma City Thunder. He helped the Thunder reach the NBA finals in 2012, but he was unhappy to play behind team superstars Kevin Durant and Russell Westbrook, so the Thunder traded him to the Houston Rockets.
He was named to his first NBA All-Star team in his first season with the Rockets where he spent the next seven and a half seasons. During that time, he was named to eight consecutive NBA All-Star teams and led the league in scoring three times and assists once. In 2018, Harden was named MVP over LeBron James and Anthony Davis, with an average of 30.4 points, 8.8 assists and 5.4 rebounds per game. In 2020-21, Harden was traded to the Brooklyn Nets. He was also named to his ninth consecutive All-Star game as well as the NBA 75th Anniversary Team.
Giannis Antetokounmpo (2018-2020)
Giannis Antetokounmpo, also known as "Greek Freak," plays power forward for the Milwaukee Bucks. Born and raised in Athens, Greece, Antetokounmpo played for the youth and senior teams of Filathlitikos club. He entered the NBA draft in 2013 and was selected by the Bucks. Greek Freak made his mark in the 2016-17 season. In a league first, he finished in the top 20 in all major statistical categories of total points, rebounds, assists, steals and blocks. This earned him the Most Improved Player award in 2017.
The following two seasons, Antetokounmpo won the MVP award back-to-back. He, Kareem Abdul-Jabbar and LeBron James are the only NBA players to win two MVPs before the age of 26. Another career highlight was being named NBA Defensive Player of the Year in 2020, joining Michael Jordan and Hakeem Olajuwon as the only players to win both awards in one season. In 2021, Antetokounmpo led his team to their first NBA championship in 50 years and was also selected to the NBA 75th Anniversary Team. The NBA odds for him to win MVP this season are 325+, second only to Stephen Curry.
Nikola Jokić (2020-2021)
The majority of MVPs are born in the US, but Nikola Jokić bucked that trend last season. Also known as "the Joker," the Serbian center for the Denver Nuggets also represents the Serbian national team. A three-time NBA All-Star, Jokić has been named to the All-NBA Team three times. Jokić entered the 2014 NBA draft and was selected by the Nuggets in the second round. He made the NBA All-Rookie First Team in 2016 and received his first All-Star and All-NBA First Team selections in the 2018-19 season. These honors were repeated the following season when Jokić took the Nuggets to the Western Conference Finals. Jokić has the most triple-doubles of any European player and ranks on the all-time NBA top 10.
He also holds the record for fastest triple-double and won a silver medal at the 2016 Summer Olympics. Jokić earned his MVP with a stellar average of 26 points, 10 rebounds and 8 assists, joining Oscar Robertson and Russell Westbrook as the only players to achieve this over an entire season. Unlike them, though, the Serbian sensation did it on better than 52 percent shooting – a league first. Unsurprisingly, online basketball betting sites show that the Joker is currently third favorite to win MVP this season.
Get down with basketball betting at Borgata Online
Get in on the action with the best online basketball betting when you register at Borgata Online. Follow the game and bet on a generous spread of events, futures and special prop bets. Unless you're exclusive to basketball, you can also enjoy betting on every other major league sport, as well as more specialized categories such as Formula One, tennis and golf. If you're looking for some fun between sporting events, our online casino has a broad range of online slots and casino table games to keep you entertained.