Gambling involves staking something that you value (such as money) on the outcome of a game of chance or an uncertain event in the hope of winning more than your stake. Sports betting and casino games are the most common ways to gamble, but you can bet on anything these days, right down to who'll win the next season of Survivor. The reason most people gamble is actually to have fun rather than to win money. Gamblers understand that the risk of losing your stake is generally greater than your chances of winning, so it's best to treat gambling as a form of recreation that you pay for without being attached to any potential outcome that may result from it.
This can be difficult when it comes to sports, for the obvious reason that betting on your favorite team carries emotion with it. Add to that the fact that online sports betting platforms give you the ability to connect with live sports betting on your mobile device, and you can appreciate how sports bettors can get totally involved. And that's okay. It's natural to express emotion when your team loses or wins, provided that you can afford to lose the money you've staked on the outcome. The fact is that wagering beyond your means can be ruinous to your finances and sometimes to your health. Read our selection of famous sports betting losses for the worst examples of how to bet on sports.
The ultimate bet loss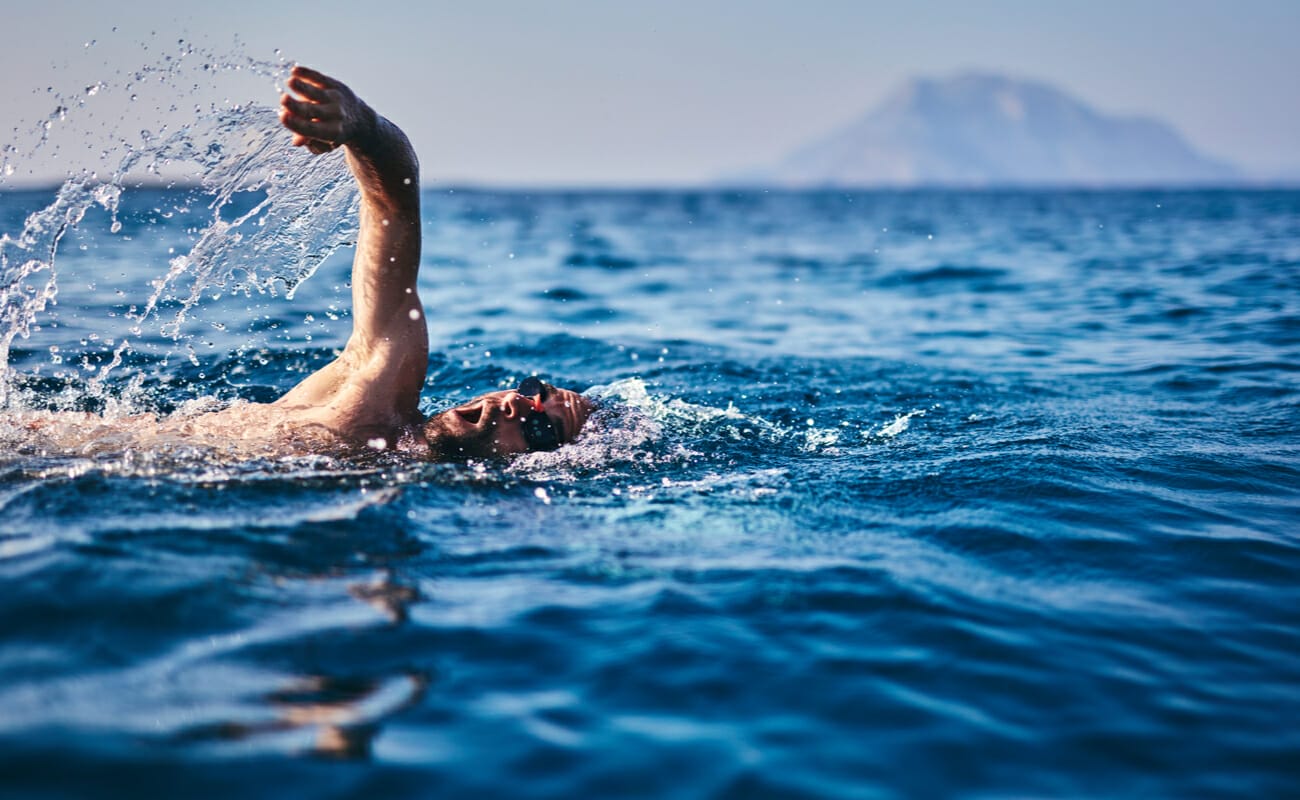 The worst bet loss you can have is to lose your life. That's what happened to Englishman Matthew Webb. Born in 1848, he was the ultimate Victorian tough guy: Strong, courageous, persistent and filled with self-belief. Webb was the first person in the world to swim the English Channel. On August 24, 1875, he smeared himself in porpoise oil and set out to make the 21-mile crossing. Jellyfish stung him but he drank brandy to keep himself going. In the end, he actually swam 39 miles because of tidal currents and did it in 21 hours and 45 minutes.
Webb became an instant celebrity and started to believe he was bullet-proof. In 1883, he accepted a bet for $10,000 that he would be able to swim across the notoriously dangerous Whirlpool Rapids at Niagara Falls. Sad to say, Webb had overestimated his ability. He disappeared from view and his body washed ashore four days later. The inscription on his gravestone in his native county of Shropshire reads, "Nothing great is easy."
Throwing money down the hole
One of the greatest basketball players in the history of the sport is also famous for making one of the worst bets in history. Michael Jordan is known for being passionate about golf, and he also has a reputation for gambling on the sport. Charles Barkley, Jordan's former NBA colleague and fellow gambling enthusiast (he once admitted to losing $2.5 million during a single six-hour session of blackjack,) has told stories about how Jordan would bet $100,000 on a hole. Once he was asked to move aside so Jordan could take a putt for $300,000. Well, in gambling, you win some, you lose some, and Jordan once made an epic loss of $1.252 million. That's according to San Diego businessman Richard Esquinas, who co-wrote the book, Michael & Me: Our Gambling Addiction… My Cry For Help!
The story goes that Esquinas and Jordan went on a golf betting spree. Jordan fell $626,000 in debt to Esquinas in their golf wagers, so he doubled the bet and lost. Esquinas never received the full $1.252 million he was owed, saying that he settled for $300,000 because he wasn't convinced Jordan would pay him the whole amount. When the story came out in 1993, Bulls General Manager Jerry Krause merely commented, "Michael's private business is Michael''s private business."
A cool million down the drain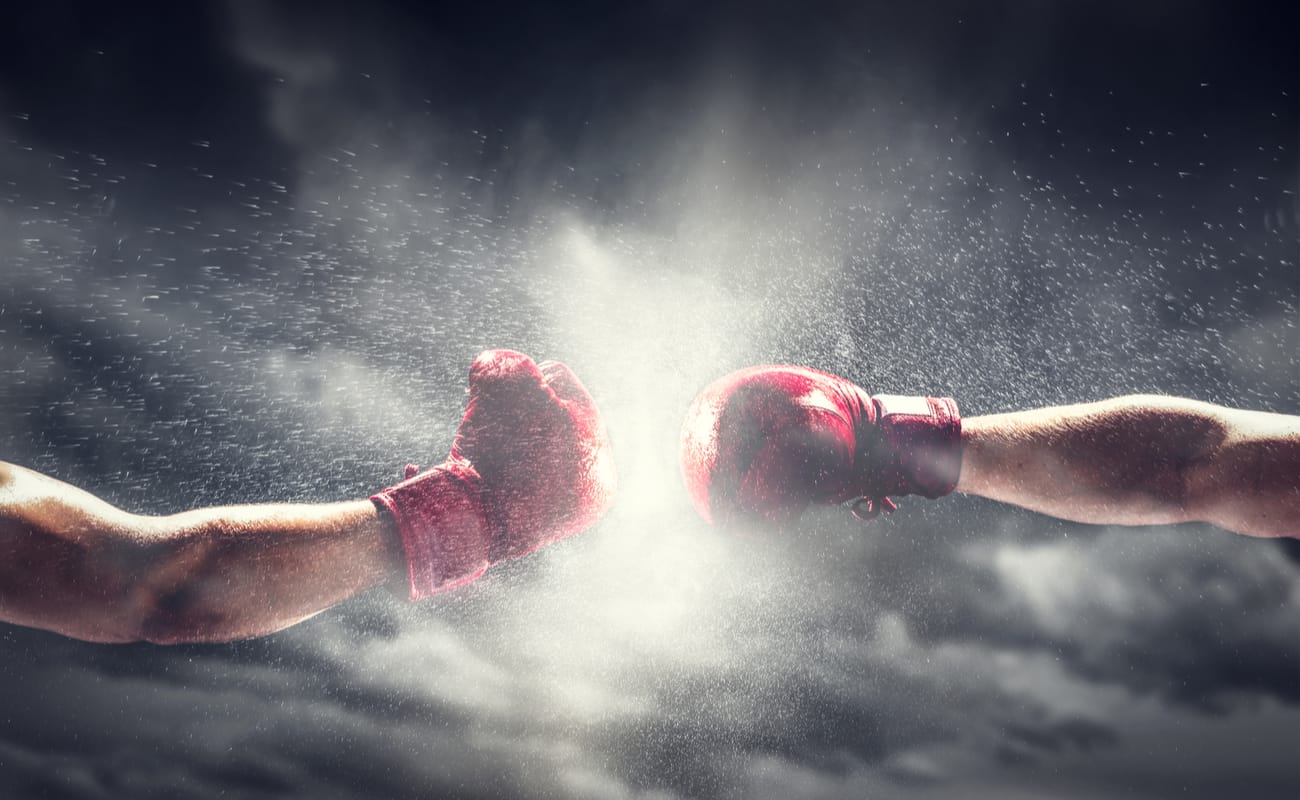 It isn't clear if Michael Jordan's loss to Richard Esquinas was the biggest sports bet loss because he didn't have to pay it. The same cannot be said for prominent sports bettor David Oancea, who lost a seven-figure bet on boxing. It's another great lesson in how to bet on sports the wrong way.
"Vegas Dave," as he's known, is famous for running his mouth about his bets on social media. In 2016, he posted on Instagram that he was going to bet $1 million on Miesha "Cupcake" Tate to retain her bantamweight belt in a bout against Amanda Nunes.
"This will be the biggest wager in sports betting history to be shown on paper," wrote Oancea, adding that the place that approved the wager was "not a Vegas sportsbook." Perhaps he might have thought twice if he'd made his decision on the basis of genuine sports betting odds.
In any case, come fight night, Oancea watched as Nunes overpowered Tate with a rear-naked choke in the first round. He'd just lost a cool million, but he took it in his stride, tweeting Tate, "Still love u… Forget the money."
Double trouble for football-loving Birdman
Another strong contender for king of the worst bets in history is the hip-hop star known as Birdman, who managed to lose a fortune on his favorite NFL team – twice. He boasted on Instagram that he was prepared to bet $5 million on the New England Patriots during Super Bowl XLVI. An online sports betting site heard about it and invited him to use their sportsbook for the bet. Birdman didn't respond to the invitation. Instead, he made a smaller bet of $1 million on the same game against rapper 50 Cent. Was his decision based on emotion or real sports betting odds? We'll never know, but we do know that the Giants beat the Patriots 21-17, so Birdman lost his bet to "Fiddy."
That didn't stop Birdman from trying again. Super Bowl LII came around, and Birdman started boasting on Instagram about a $100,000 bet he had with AR-Ab, the rapper from Philadelphia, PA. (Subsequent posts raising the total to $200,000 seem to have been deleted.) This time, Birdman backed the Patriots to beat the Philadelphia Eagles, but it seems he didn't know so much about birds after all: The Eagles won 41-33.
Having burned his fingers twice, Birdman parted company with a combined $1,100,000, beating Vegas Dave for the biggest sports bet loss.
Learn how to bet on sports responsibly at Borgata Online
We hope you've learned something from the stories of the worst bets in history and that you'll approach online sports betting responsibly with us here at Borgata Online. Sign up to play with the best sports betting odds on an A-Z of thrilling sports. Play online or on the go with America's best online sportsbook for mobile betting.