As with any other competitive sport, there have been many great rivalries throughout the history of the NBA. Michael Jordan vs. Isiah Thomas, Bill Russell vs. Wilt Chamberlain or Larry Bird vs. Magic Johnson are just a few of the players involved in intense clashes that took place both on (and off) the court. But one of the greatest rivalries of all time was undoubtedly Kobe Bryant (rest in peace) and LeBron James.
Whether you enjoy online sports betting or are just a fan of the NBA, join us as we take a look at the careers of these two players and see who can claim the No 1. spot in this historic rivalry.
Kobe Bryant's career and outstanding highlights
Kobe Bryant's unexpected death in January 2020 shocked the world. What should have been a routine helicopter flight ended in tragedy when Bryant, his daughter and seven other people all lost their lives in a tragic accident that resulted in a fatal crash. During his time in the NBA, he wowed audiences and despite the occasional personal mistake, he still had millions of fans around the world who adored, or at the very least respected him for his contribution to professional basketball. Let's take a look at the legacy he left behind before his unexpected passing.
Bryant's career
Bryant's 20-year career began and ended with the LA Lakers. He was just 17 when he was drafted into the NBA and was the first guard ever drafted straight out of high school, a testament to the skills he displayed at such a young age. He signed a $3.5 million three-year contract, making the teenager a millionaire with a few strokes of a pen (and, of course, some incredible moves on the basketball court).
In November 2015, Bryant announced that he would be retiring from professional basketball at the end of the season. As part of his official retirement, Bryant penned a poem titled "Dear Basketball," a "love letter" to the game that had given him so much. This poem was published by The Players' Tribune.
Considering some of the mistakes he'd made in his personal life, Bryant didn't expect much of a farewell from basketball fans during his farewell tour. However, it seemed like all was forgiven as fans came out to cheer him on and say goodbye during his final games. In a Washington Post article, "During strange farewell tour, Kobe Bryant rediscovers greatness for one night in D.C.," the writer describes the end of one of these games:
"This time, Kobe Bryant walked off a winner."
"During the second official stop of the Black Mamba Retirement Tour, the retiring legend exited Verizon Center to obligatory cheers and raised his hand in grateful acknowledgment, but this was different than Tuesday night in his hometown of Philadelphia. This lovey-dovey moment was not just about appreciation but triumph, too. And a little awe."
Bryant ended his NBA career with 1,346 games behind him. During these games, he averaged 25 points, total rebounds of 5.2 and assists of 4.7 per game. His scoring ability was demonstrated by a field goal percentage of 44.7% and a three-point field goal percentage of 32.9%.
Outstanding highlights
To try to do justice to the late Bryant's career would be almost impossible, so here are a few snapshots of the greatest moments of his professional NBA career.
Winner of the 1997 Slam Dunk Contest
One of the youngest players in the NBA showed that even as a rookie, he had incredible untapped potential when he went on to win the 1997 Slam Dunk Contest at the Rookie Challenge. The youngest player to ever win the award, Bryant gave the world a glimpse of the greatness within.
Scoring 33 points against Michael Jordan in 1997
During the peak of Michael Jordan's career, a young Kobe Bryant showed the whole world he wasn't afraid of the legendary superstar. Bryant scored 33 points against the Bulls, coming close to matching Jordan's 36 points in the same game. Despite the young Bryant playing his heart out, the Lakers would lose the game 104–83.
Bryant claims his first NBA championship title in 2000
While many of his "peers" would still be playing collegiate level basketball, Bryant made it clear to the world that he was one of the best with a win against the Indiana Pacers in the 2000 NBA Finals. This established the youngster as one of the best players in the NBA and set the scene for things to come.
LeBron James' career and outstanding highlights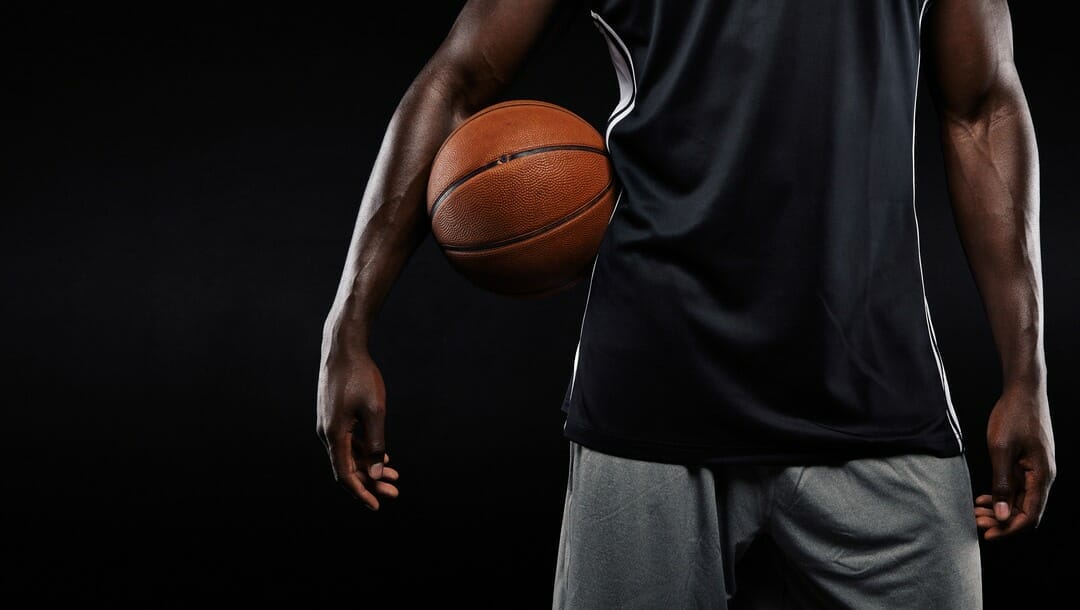 Despite being almost 38 years old, LeBron James is still playing in the NBA. While he may be seven years off the likes of the oldest professional NBA player, Nat Hickey, he only has three years to go till he makes it into the top 10 oldest players in NBA history.
While being a great player has undoubtedly been a key part of being able to sustain such a long career, there's also the fact that he's managed to avoid any controversies that may have forced him into early retirement. This positive image has also helped him retain his role as the "face of the NBA." Speaking to Vincent Goodwill of Yahoo! Sports in the article "LeBron James has swayed the NBA for better or worse. What happens when he's gone?", James noted:
"I've held that title of ambassador," James said. "Nobody told me to do it, but I felt like if I wasn't gonna do it, who was gonna do it? So I took that responsibility, and I'll continue to do it till I'm done playing the game."
Let's take a look at what the "face of the NBA" has achieved so far throughout his career.
James' career
In the 2003 draft, LeBron James was chosen as the first pick by the Cleveland Cavaliers. He played for the Cavaliers for seven years, but after a fairly poor 2009–10 season, he became a free agent and ended up signing with the Miami Heat. He performed well with Miami, but after failing to claim a third championship title in a row, he opted out of his contract in the 2013–14 season and became a free agent yet again. The Cavaliers saw their chance and signed James again, with him remaining with the team for another four years. Clearly, James has itchy feet because he would once again opt out of his contract and become a free agent, after which he would join the LA Lakers for the 2018–19 season. He still plays for the Lakers today.
James has been a part of many basketball teams, and some were undoubtedly far superior to others. The team that many people will say demonstrated the best that James had to offer was the 2012–13 Miami Heat, which saw the team go 66–16 and take home the playoffs. With Dwyane Wade and Chris Bosh at his side, James was able to absolutely dominate the opposition.
At the time of writing, James was still playing professionally and had played a total of 1,366 NBA games. He'd averaged 27.1 points, total rebounds of 7.5 and assists of 7.4. His ability to sink shots sat an incredible field goal percentage of 50.5, while his three-point field goal percentage was 34.6%.
Outstanding highlights
James has undoubtedly demonstrated the ability to be one of the greatest NBA players of all time, but with such a long career, we've decided to choose a few highlights that demonstrate what makes LeBron James so good.
James scores second-most total points in an entire NBA career
In 2022, James would claim another spot in the NBA history books by surpassing Karl Malone as an all-time points leader. Malone had retired with 36,928 points, while James claimed the second-highest position with, at the time of writing, a total of 37,062 points. Only one person lies ahead of James, and that's Kareem Abdul-Jabbar, with an incredible 38,387 points. For those who are curious, Bryant scored 33,643 points over his career, giving James more than a 3,400-point edge on his rival.
The prodigal son returns home to secure a championship title
Many people were undoubtedly happy to see James return to the team that "raised him," but expectations were guarded. Even when James played for the Cavaliers earlier in his career, the team still failed to take home a championship title. However, in 2016, that all changed when he helped his hometown team finally secure a championship win against the Golden State Warriors.
Back-to-back championship final wins for the Miami Heat
During his four years with the Miami Heat, James helped carry the team to three championship finals and two championship wins. He almost made it three for three by helping the team reach the finals against the Dallas Mavericks, but unfortunately, a less than stellar performance from James meant that the team was not able to secure three championships in a row.
Who is the best?
While there's no doubt that both of these players have had amazing careers, in the debate of Kobe Bryant vs. LeBron James, ultimately, our choice for No. 1 goes to LeBron James. When looking back at both players' careers, the numbers don't lie: LeBron James simply has the edge on Kobe Bryant. The ability to get more done on the court year-for-year has resulted in higher career statistics overall for LeBron James.
But it's important to remember that no matter who you're a bigger fan of, when it comes down to Kobe vs. LeBron stats and NBA accomplishments, there's no doubt that both players have achieved absolutely incredible results and will be forever remembered in the NBA history books.
Join in the thrills of basketball betting at Borgata Online
If you want to join in all the excitement of online basketball betting with great basketball odds, it's time to wager at Borgata Online. At our online betting sportsbook, we offer great basketball lines, as well as fantastic wagers on other exhilarating sports, including baseball, football, soccer and more!
All you need to do to join in all the gambling thrills, whether it's betting on basketball or other exciting professional sports, is register at Borgata Online.