Sport is a powerful force that unites people from all across the USA. There's nothing like watching a great sports event like the Super Bowl, the US Open or the Masters Golf Tournament and rooting for your favorite team or player. You can even join in the action along with millions of other sports fans with online sports betting. One of the primary reasons American sports are so compelling is the iconic sports players it has produced. These are players who have left a legacy in terms of how they played the game or the causes they have advanced, ultimately contributing to a better society for all. Here's a quick overview of the most influential American athletes of all time.
The four major golf stars
Golf has contributed an incredible list of athletes to the most influential American athletes of all time. In the 1970s and 1980s, Jack Nicklaus was the consummate professional and an unsurpassed collector of titles. His 18 Major wins remain a record and include an unprecedented win at the Augusta Masters in 1986 at the age of 46, making him the tournament's oldest winner.
Then there was the very bubbly Texan Lee Trevino, who became one of the most famous Hispanic American athletes of all time. Trevino put a whole new face on golf because he was never without a joke for the crowd and always seemed to have a smile on his face. Nicknamed "Supermex." Trevino was far from just a course clown – he was also a truly great golfer, winning six major championships and 29 PGA Tour events in a career that had Nicklaus, Palmer and South African Gary Player all dominating the leaderboard. He was also an icon and inspiration for many Mexican Americans.
When it comes to influential African American athletes, no one can hold a candle to Tiger Woods, who burst onto the scene with an unthinkable first Major title at the Masters. At the tender age of 21, Woods dominated the field to claim a 12-stroke win on one of golf's most demanding courses. Woods' athletic prowess and his insatiable thirst for perfection have been a revelation and inspiration to the nation.
Titans of tennis
Some of the most influential African American athletes have come from the world of tennis. In the 1950s, young Althea Gibson became the first African American to win the Wimbledon singles. Her success, propelled by her fierce passion for the sport and refusal to back down from racial barriers, was a major milestone in encouraging other people of color to take up the tennis racquet.
Arthur Ashe became the first black player to be selected to the USA's Davis Cup team. He broke new ground in the men's game by becoming the first (and still only) black man to claim the Wimbledon, US Open and Australian Open singles titles. Ashe also became a powerful voice in the fight against AIDS after he contracted the disease following a blood transfusion.
The African American sisters Venus and Serena Williams have dominated the women's game for the last two decades, providing incredible inspiration for girls and boys everywhere, especially those who share their backgrounds. With 23 singles titles to her name, Serena is the winner of the most Major singles titles in the Open era.
Basketball's big-timers
One of the great things about sport in the USA is how it gives people from all backgrounds an equal chance to shine. Take Lakers star Carmelo Anthony, said to be the greatest Latino basketball player of all time. Born in New York to a Puerto Rican father, Anthony is a true inspiration for all Americans, particularly the Hispanic and Latino communities. Named 10 times as an NBA All-Star and selected six times as a member of the All-NBA Team, he is widely regarded as one of the NBA's all-time great scorers. He also represented the USA a record four times at the Olympics, claiming team gold in 2008, 2012 and 2016 and holding the honor of the USA's all-time Olympic record points scorer.
Basketball has also produced some of the most famous native American athletes, such as Bison Dele, Cherokee Parks, Ron Baker and Brooklyn Nets guard Kyrie Irving. He's a descendant of the Standing Rock Sioux tribe in North Dakota. His mother, Elizabeth Larson, was born into the tribe before being adopted. Irving officially joined the tribe at a naming ceremony in 2018 and has since performed cleansing ceremonies on the court as an homage to his native culture.
Making an impact in baseball
Arguably, the man with the greatest legacy in baseball is Jackie Robinson, who made history as the first black athlete of the modern era to play in Major League Baseball. Robinson was a hard-hitting batter who delighted in stealing bases – he retired with an astonishing 200 stolen bases under his belt.
Robinson's major contribution was helping break down racial barriers in the sport and to help bring white and black communities closer during a highly turbulent and racially charged time in American history.
"Jackie Robinson made my success possible. Without him, I would never have been able to do what I did," said the legendary Dr. Martin Luther King Jr.
Such was his impact on the game that Robinson's jersey number (42) has been retired throughout the league as a mark of respect to one of the most influential African American athletes of all time.
Gridiron gods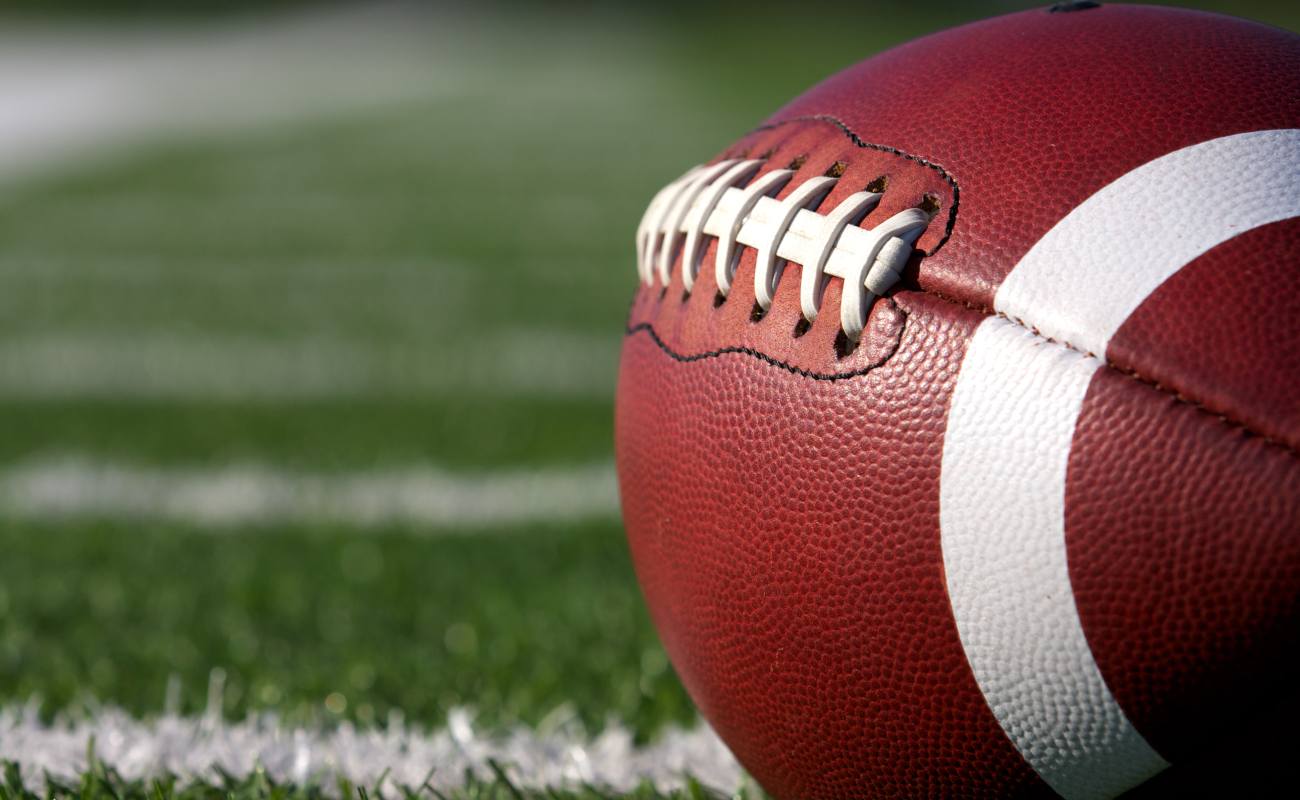 As for famous Hispanic American athletes, they don't come much bigger than Mexican-American Tony Gonzalez. A 14-time Pro Bowler, Gonzalez holds the record for tight-ends with the most career reception yards and touchdowns, placing him among the greatest tight ends of all time.
Quarterbacks are the kings of the sport, so it's no wonder that the NFL has an abundance of long-throwing legends such as Joe Namath, Eli Manning, Troy Aikman, Dan Marino, Aaron Rodgers, Brett Favre, Joe Montana, Peyton Manning and Tom Brady.
But the quarterback who will perhaps leave the greatest legacy is a relatively "mid-range" quarterback: former San Francisco 49ers QB Colin Kaepernick, who threw one touchdown and ran a touchdown in the 31-34 Super Bowl XLVII loss to the Baltimore Ravens. Kaepernick has become one of the most influential African American athletes after he took the knee instead of standing during the playing of the national anthem before matches, which he did as a respectful protest against racial injustice, police brutality and oppression in America. Sports teams around the world have since followed his example as a general protest against racism.
Make your mark with sports betting at Borgata Online
To get behind America's incredible legacy of sporting talent across the spectrum, register at Borgata Online. Enjoy the benefit of top-quality, responsible sports betting within your budget. Interested in playing online slots for real money? Our online casino has you covered. Take a turn at the casino gaming tables and play slots online in a safe and secure environment.