Snooker has completely transformed as a game from its humble beginnings in the 19th century. In fact, there are now more than 50 international events every year, many of which are televised.
As a result of the ever-growing popularity of snooker, online sports betting interest for the game has been growing consistently.If you don't know how to play snooker, or don't follow it closely, it can be a little daunting to place your first bet. It's important that you get to grips with a few basics before putting down any hard-earned cash.
In this blog, we're going to cover the different types of bet you can make, plus offer a few snooker betting tips for those looking to place a wager on snooker or billiards. But first, let's find out how these similar sports differ.
The difference between snooker, billiards, and pool
A very important factor to get right when betting on snooker is understanding the difference between the commonly confused variants of snooker, billiards, and pool. While they're superficially similar, they can vary depending on the number of balls, the size of the table, pockets and cue, and other factors. Although they aren't the same game, pool is a type of billiards game. This can all be quite confusing, so to break it down into simpler terms, these are the differences between billiards, pool, and snooker:
Billiards is played on a table with no pockets whatsoever, and only uses three balls. There is one red ball, one white ball with a spot, and one spotless white ball.

Pool is played on a table with six pockets. There is always a cue ball (white ball), and a variety of numbered balls in other colours, known as object balls. The number of object balls depends on the type of pool that is being played, such as 8- ball, 9-ball, straight pool, and one-pocket pool.

Snooker is played on a larger table than pool, and has six smaller pockets. There are 15 red, numberless balls, 6 numbered object balls, and one cue ball. This sport is by far the most popular in terms of sports betting, simply because it is known and loved the world over.
Let's drill down a bit more into the ins and outs of snooker events and how you can bet on them.
Snooker tournaments and leagues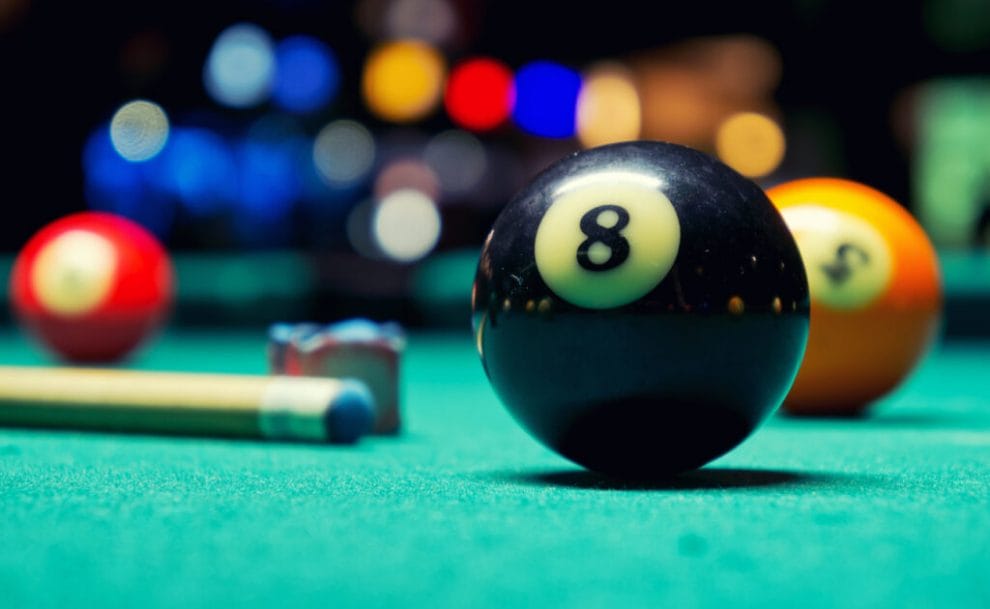 As with any form of sports betting, it's always a good idea to recognize the biggest tournaments and understand the format of the various leagues. The big three "majors" in the snooker world are the World Championship, the Masters (which features the top 16 ranked players), and the UK Championship.
While these are undoubtedly the biggest and most popular tournaments, it's worth noting that other worldwide events are becoming increasingly popular. There are eight ranking events in Germany, Wales, Australia, and China. The Tour Championship is another important event in the snooker calendar. The event features eight participants – the highest ranked players from the one-year ranking list beginning at the start of the season.
Then there's the Championship League and the Premier League too, as well as yearly invitationals. As you can see, there is no shortage of tournaments and events to place your bets on. But what sorts of wagers can you make on snooker matches?
Types of snooker bets
Each snooker match will have a set number of frames in it, which depends on the level of the competition. The winner is, simply, whoever wins the most frames. There are various ways you can wager on snooker. Here are the most common betting options and sports betting lines you're likely to see at your favorite online sportsbook.
Outcome bets
As with most sports, there's an option to place a simple bet on the winner of a match or event. This is called an "outcome bet." There is no draw outcome in a snooker match, of course, because frames are either win or lose – so all you have to do is bet which of the two players will win the match (or tournament.)
Over/under bets
In over/under bets, you're wagering on how exactly the scoring goes within the match. The number of games is usually presented in a "best of" format, which is always an odd number, so there's a definite winner. For example, in a "best of 13" format, a maximum of 13 frames could be played, in which case the scoreline would finish 7-6. Of course, if the minimum number of frames were played, you'd be looking at a scoreline of 7-0. The challenge of the over/under bet is to predict just how many of those possible frames will be played. And you can get some great sports betting odds.
So you could, if you wanted, bet an over/under on the number of frames that you think a snooker match will go to, for example "over 11." You can also bet on the exact number of frames that you think there'll be – this type of bet attracts even better odds, but it's incredibly difficult to get the prediction right.
Frame winner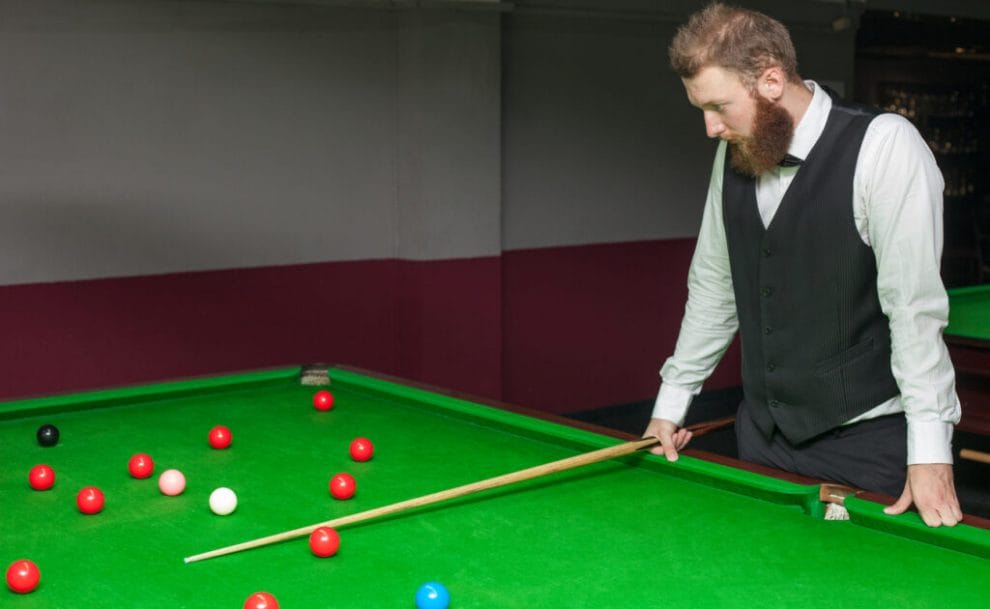 If you look in the pre-match line, you'll find odds on the winner of the first frame. This is a little easier to predict than the results of the whole match, and the odds between the players are usually not drastically different.
You can also place live bets on the winner of each frame during the match.
Spread betting
Spread betting in snooker is similar to the type found in the NFL. For example, if Mark Selby meets a relatively unknown player, you're unlikely to bet on Selby to win outright, because it wouldn't be worth it with the odds. However, if you bet the spread, you could walk away with a decent profit. This means there will be a handicap on the strongest player, such as -1.5 for -118. You bet that the strongest player wins by at least two frames, and if this happens, you'll get more money than if you bet on the favorite in a simple outcome bet.
Tips for betting
Understand the game
Betting on snooker or billiards goes much the same way as with any other sports betting in that you have to know the game before you can successfully bet on it. Take your time to learn the rules, watch a couple of videos, old tournament highlights, and of course, try and play the game yourself and it will give you much better results.
Do your research
You'd be lucky if you put money on players you didn't know, in a tournament you didn't understand, and came away with a profit. It's important to get to grips with the different rules of every tournament and the players taking part in it. Take the time to do the research and find out which player is going to dominate or who might spring a surprise.
Start small and learn
Don't put down a huge wad of cash while you're still learning how to bet on snooker and billiards. The best idea is to start small and work your way up from there. This ensures that you don't lose tons of money on easy mistakes that you'll learn to avoid when you become more experienced. And remember not to bet more than you can afford to lose – like time, you can't get it back when it's gone!
Get the best sports betting tips and odds with BetMGM
Whether you're looking to wager on snooker, the NFL, NBA, MLB, Premier League, motorsports, or anything else in between – BetMGM has got you covered! Check out the latest odds and betting lines at one of the best online sportsbooks.
Register with BetMGM and place bets on your choice of sports around the world.