February 2, 2020, is a big day. It's not a big day because it's Groundhog day or you have 12 days to prepare for Valentine's Day — it's a big day because the Big Game is on: Super Bowl 2020. Super Bowl 54 is arguably the biggest sporting event in the United States. This year it's being held at Hard Rock Stadium.
On that Sunday, fans will flock to the Miami, Florida stadium and fans from further afield will crowd around the television to watch this spectacle – the finale between the NFC and AFC champions. It's the eleventh finale held in South Florida and a decade since the New Orleans Saints won against the Indianapolis Colts 31-17.
Lovers of the game will support their favorite team, while many will engage in sports betting to turn a profit from their Super Bowl predictions. It's early, but in just a few months, one team will stand above the rest holding the 54th Lombardi trophy of Super Bowl LIV. Until then, we're going to help you feed your football fix with our Super Bowl facts and predictions.
Super Bowl Facts: The Well-known and Unknown
The Super Bowl is No Spring Chicken
The first Super Bowl was on January 15, 1967. That year it was held at the Los Angeles Memorial Coliseum. The two teams playing were the Green Bay Packers and the Kansas City Chiefs. The Packers won 35-10. Even back then the Super Bowl drew so much attention that sixty million tuned in for its very first edition.
Advertising Doesn't Come Cheap
When it began, a television commercial cost $40,000. Last year, CBS broadcast Super Bowl 53 and advertisers had to part ways with a whopping $5.25 million for a 30-second spot. If that doesn't sound crazy, not only is it a record but that is also about $175,000 per second.
Big Bucks and Bonuses are at Stake Too
For becoming Super Bowl champions in 2019, New England Patriots each scored a bonus of $118,000. The Los Angeles Rams, who lost, earned $59,000 each. That's more than three times the amount the winners received after the first Super Bowl!
You Win Some, You Lose Some
Not every team NFL team has taken home their set of rings or won the Big Game. There are 12 teams who haven't. In 2018, the Eagles finally joined the list of winners by winning the Super Bowl 52.
The reigning champs, the New England Patriots, have 6 Super Bowl wins under their belt — the most in history. The Pittsburgh Stealers also have 6 wins while Denver, unfortunately holding the unenviable title of having the most losses (5).
Food Will Be Eaten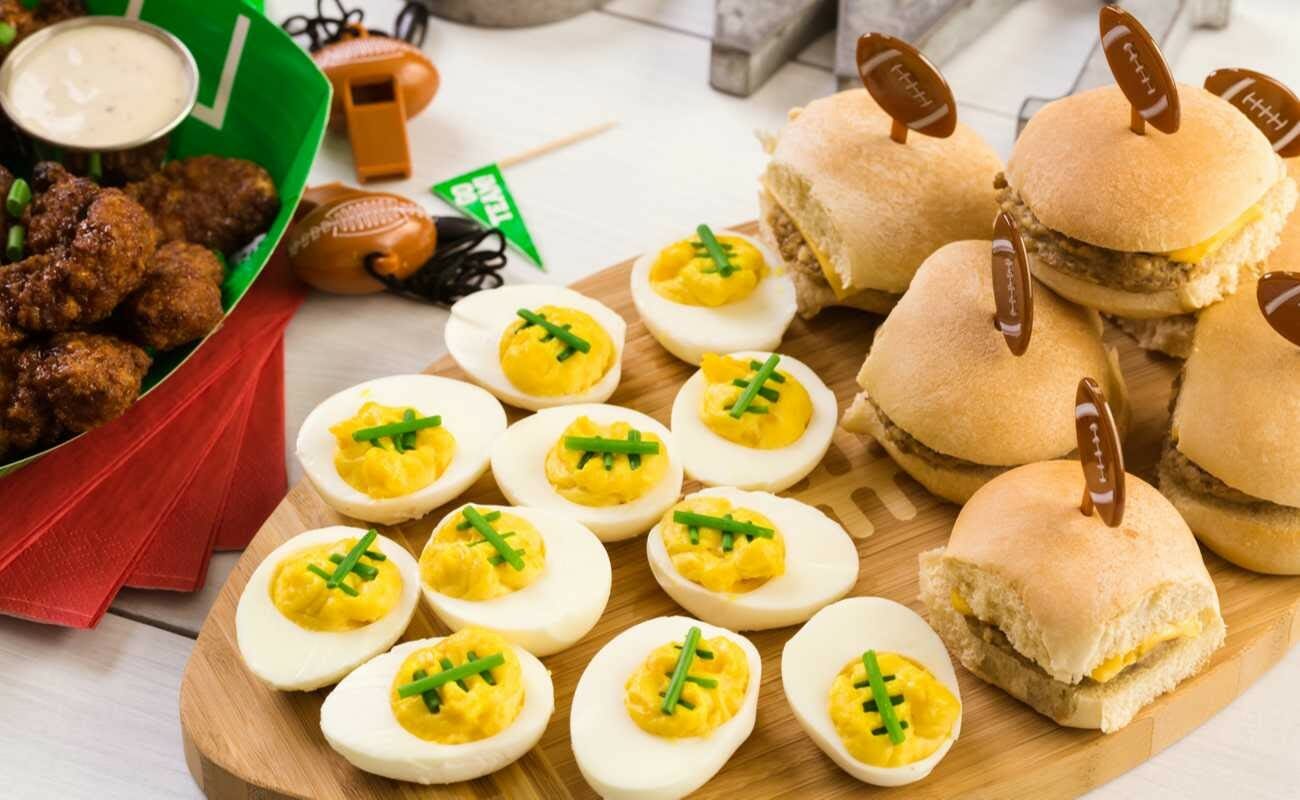 Big stakes, surreal sporting moments and food. All these things are synonymous with Super Bowl Sunday. So much is eaten on Super Bowl Sunday that it is second only to Thanksgiving as the biggest eating day of the year. Over a billion chicken wings are snapped up and millions of cases of beer are drained on this day. It's a day of the year where you can rest assured the nation gets more than its fill and food comas are the status quo.
Performances are basically Pro Bono
Any assumptions of extravagant payouts can be swiftly ushered out the door. According to the New York Times, bands and tribute acts get all their expenses covered and production overheads paid for. However, the NFL does not pay an "appearance fee".
As for who will be performing at Super Bowl 54? You can look forward to the sultry songs and magical melodies of Jennifer Lopez and Shakira.
Certain Schools Make for Better Quarterbacks
How many times have we had the "nature versus nurture" debate? Plenty — and now it can be applied to football. 11 schools seem to have the habit of grooming Super Bowl quarterbacks.
They haven't gone on to play for the same teams but these 11 universities have produced alumni that have gone on to play in the Super Bowl:
Notre Dame
Michigan
Stanford
Purdue
Louisiana Tech
UCLA
Alabama
Tennessee
Navy
California
Miami
Brady has won a Bunch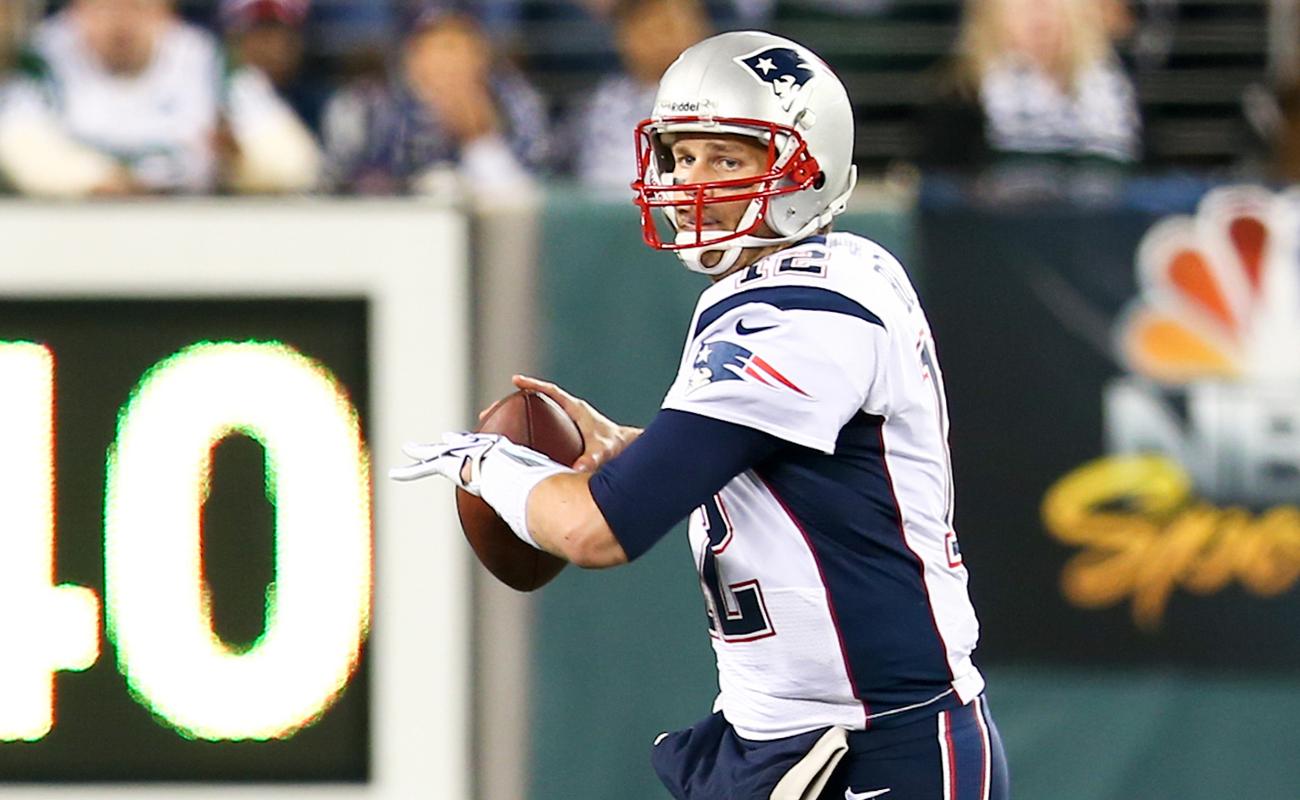 If you're a New England Patriot fan, you will already know that Tom Brady is the most successful quarterback in Super Bowl history. He has both the most appearances and wins at a Super Bowl.
If you're not a New England Patriot fan, you still probably already know this because a fan told you. We just thought we'd remind you, just in case.
That's it for the Super Bowl facts. Now, let's move onto those Super Bowl predictions, starting with the who's who of the contenders. They might just help you with your online sports betting.
Top 10 Super Bowl 54 Contenders
Baltimore Ravens 5/2
San Francisco 49ers 7/2
New Orleans Saints 4/1
New England Patriots 6/1
Kansas City Chiefs 7/1
Green Bay Packers 14/1
Seattle Seahawks 14/1
Minnesota Vikings 25/1
Dallas Cowboys 40/1
Houston Texans 40/1
Super Bowl Predictions
The beauty of sports is that nothing is a sure thing, so you can expect odds to change, especially as performances fluctuate and injuries happen. However, in the world of sports betting haste does not necessarily mean waste – placing early wagers can help you get value back later.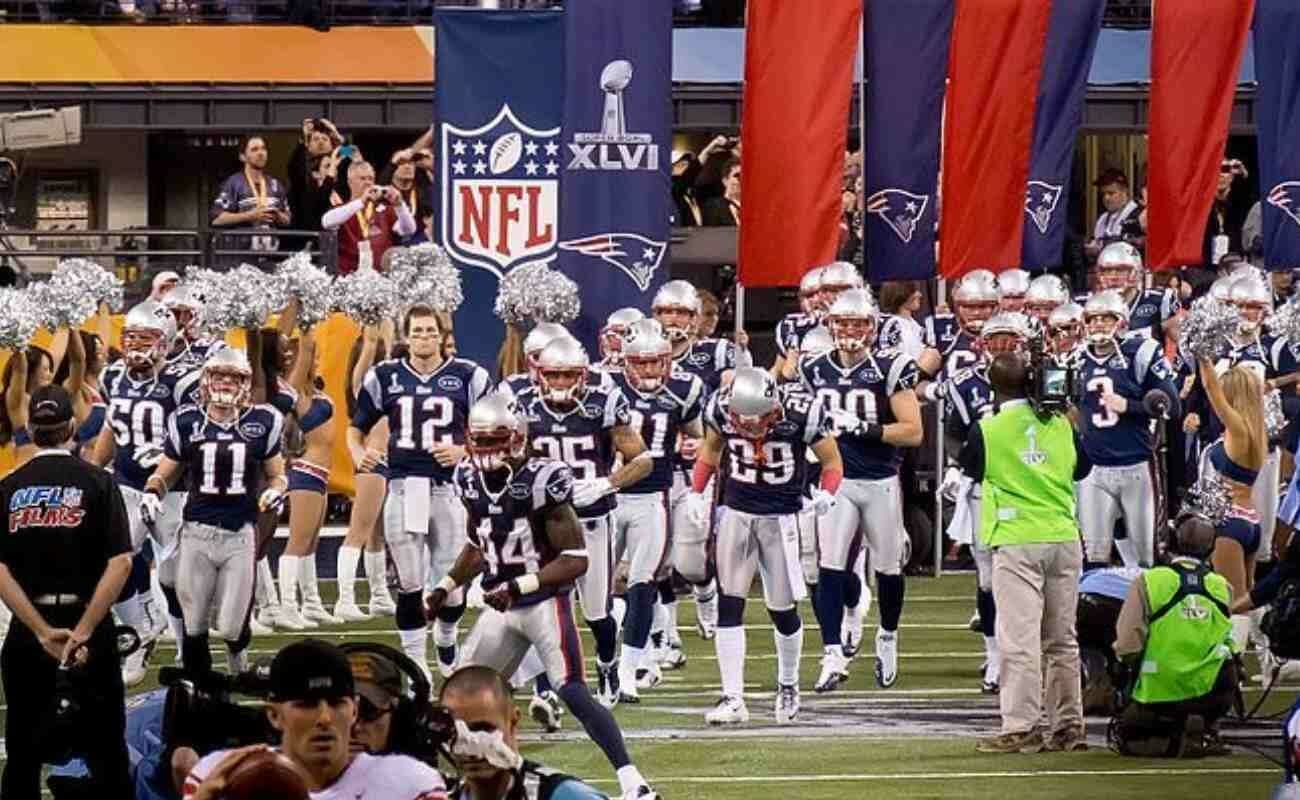 As it stands, the big four are the Patriots, the Chiefs, Saints and Rams. Across the board, if they're among your Super Bowl predictions, they're likely to return real value to you. The Saints and Rams lead the line as favorites in the NFC while the Pats and Chiefs are the main contenders of the AFC. The question is, who do we think will walk away with the 54th Lombardi trophy?
It's hard to not want to roll your eyes at our choice if you're not a fan, but New England Patriots make a compelling case. The duo of head coach Bill Belichick and QB Tom Brady has proven to be a force over the years. They have already clinched three Super Bowls in the last five seasons and are the Super Bowl LIII champions. If that isn't enough to convince you their airtight defense paired with the NFL's most clutch quarterback have started the 2019 season much the way they ended it – winning. We won't be surprised to see them lift the trophy again and add to their ring collection.
How to Bet
Looking for one of the best online sports betting sites in the USA? You're in the right place. Borgata Online Sportsbook is the best online sportsbook for placing your bets.