Theories vary on who started tailgating. The first actual tailgate is said to have happened in 1869 when fans grilled sausages before the first-ever college football game between Rutgers and Princeton.
But Green Bay Packers fans claim they came up with the term "tailgating" in 1919 when they parked their pickups around the field, lowered their tailgates for seating and ate and drank before and during the game.
Just like online sports betting, tailgating has exploded in recent years. It's become more than just parking a car in a parking lot, eating some food to avoid stadium prices, and drinking some beverages that give someone more courage to yell at the action on the field. People plan full-on menus the week of, making sure they make enough for anyone on their tailgating site or even walking by and stopping to talk. Tents, flags, canopies, cars, buses, and rigs are decked out in team colors.
Tailgating gives fans a sense of community and camaraderie. For those that have reserved spots, it's a chance to see their tailgate neighbors on fall weekends. Folks from all different regions form friendships thanks to a shared passion for rooting for a team. Parking lots are painted with people donning the home team's colors. It's strangers coming together for a common purpose. Sports is one of the best ways to unite people. Tailgating is where fans interact with each other the most.
Drinks are offered, meals are shared, and small talk with strangers is easier when both parties are passionate about the conversation. "How's the matchup looking this week?" "Can this team make a run at the Super Bowl?" "Can you believe the play calling last week?" "What NFL bets did you lay down this week?" Conversations flow smoother than whatever is inside one's can or mug.
And while the passion can get the best of football fans during games, tailgates are (mostly) all about warm welcomes for visiting fans. In fact, if you're in enemy territory wearing the wrong colors, expect more drinks offered to you than your 21st birthday. Although, beware, some particular fan bases may throw drinks at you instead of handing them to you. Just do some research before heading to opposing tailgate sites.
NFL tailgating has become a point of pride as it's grown. Whether it's the delicious food served in New Orleans, the variety of beer drank in Denver, the amount of beer consumed in Green Bay, or the number of white folding tables smashed through in Buffalo, every fan base wants to be known for their tailgating.
The Best NFL Tailgates
Admittedly, it's hard to rank NFL tailgates when you haven't been to enough to come up with a legit ranking of your own. So we looked at five different NFL tailgating rankings online and, using a points system, formed a general consensus Top 5.
5: Cleveland
The Browns haven't made it easy for their fans with their struggles, but the passion for Cleveland football hasn't diminished. And that's shown in the tailgating lots. Cleveland fans love their beer. So much that in 2018, after the team won its first game since 2016, Bud Light unlocked coolers of free beer all over the city.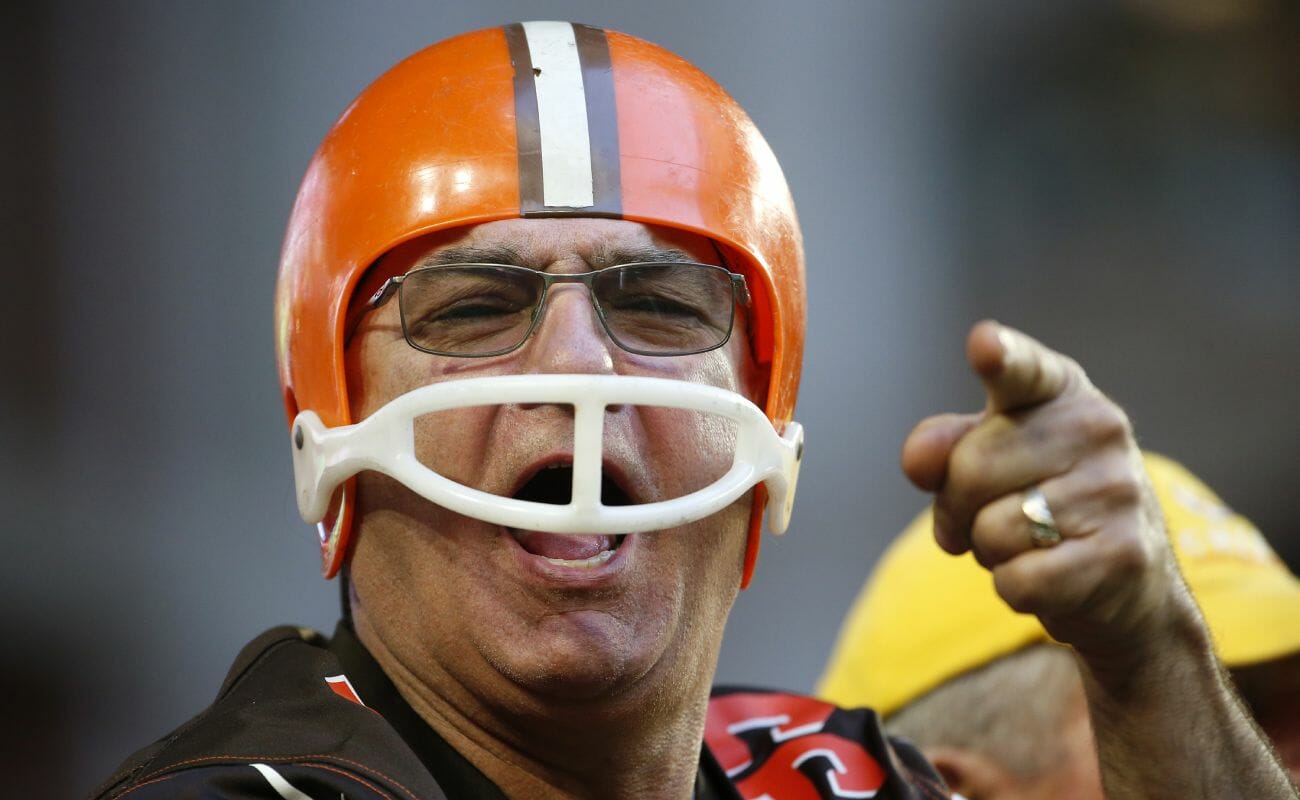 4. Pittsburgh
Steelers fans are known for getting their tailgates started early. As in, five hours before kickoff. That's plenty of time to get "fueled up" for the game. The early mornings definitely don't have an impact on the energy felt in the lots.
3. Buffalo
Bills Mafia is known for its crazy tailgates. It's the biggest party atmosphere in NFL tailgating lots. The food, notably the wings, are terrific. But it's the drinking and the smashing through tables that make this tailgating experience unforgettable.
2. Kansas City
When the tailgating area is nicknamed The Asphalt Jungle, you know you're in for a good time. A welcoming fan base, it's almost a buffet of free food as you walk down rows of tailgaters. These fans take their tailgating, and football, very seriously.
1. Green Bay
The town of Green Bay on Sundays is something special. A massive tailgate scene before the game, Wisconsin natives love backing up their reputation as the best beer drinkers in the U.S. There's the Midwest nice aspect to the environment as well. Sure, it gets cold late in the season. But watching a winter game at Lambeau Field is a bucket-list item. And tailgating in that cold is a point of pride for Green Bay fans.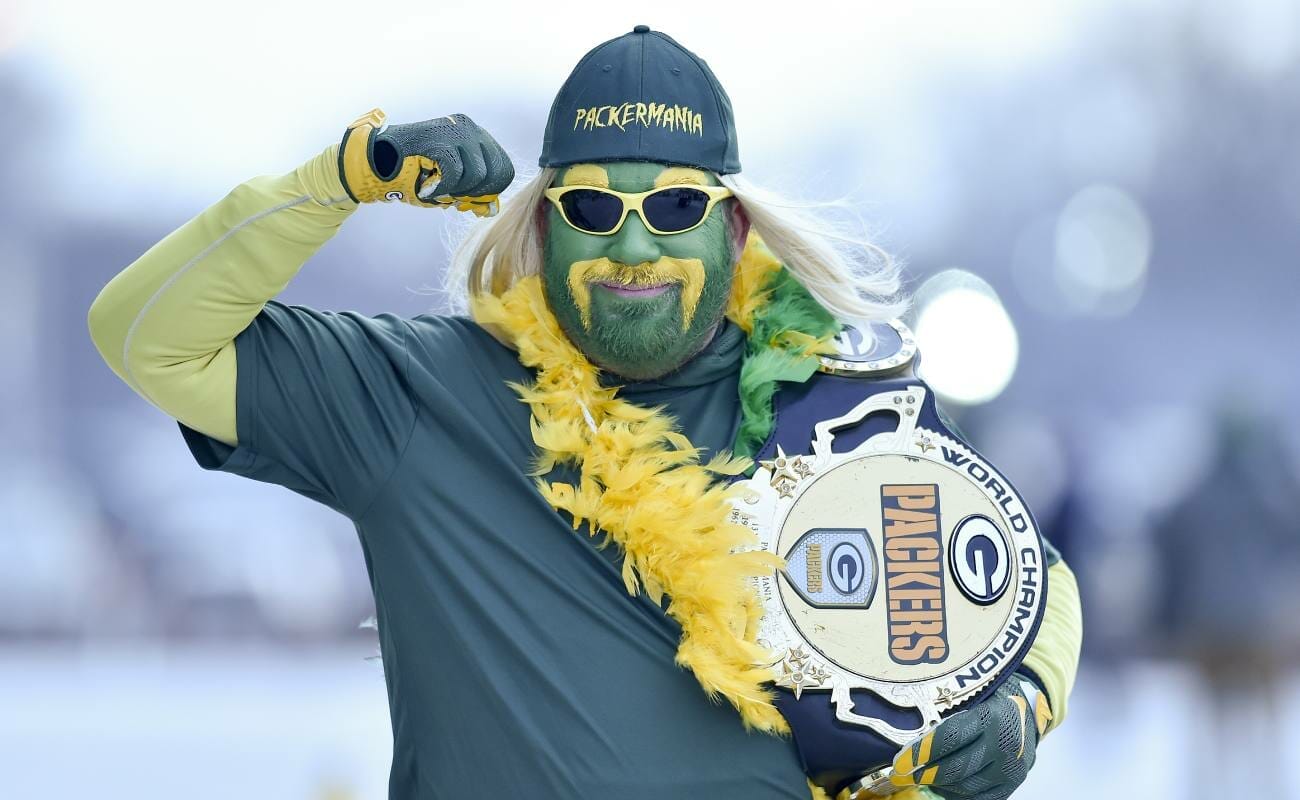 The Future Of Tailgating
The passion for tailgating is growing and should continue to grow once things are back to normal post-COVID. While attendance has been an issue across all levels of sports as fans are finding different ways to watch games without spending money to get into the stadium, tailgating isn't decreasing in popularity.
In fact, some studies suggest 35 percent of tailgaters don't even go to the game in the stadium.
Fans may be a bit more hesitant to pack NFL stadiums even when things are back to "normal." Now teams are looking at ways to keep fans in the lots if they aren't purchasing game tickets.
Those that still want the game day experience without going into the stadium will have options in the future. NFL teams are introducing outdoor viewing experiences where fans could watch the game outside the stadium in a drive-up movie theater-like setting.
While attendance was declining pre-COVID, viewership was and is still as strong as ever. NFL franchises are now leaning into that by offering ways to watch games outside the stadium while still keeping fans engaged on site.
Place Your NFL Bets At Borgata Online
Are you looking for the best sportsbook casino for online sports betting? Borgata Online offers an array of sports for you to bet on. At Borgata Online, you'll get to learn the basics of sports betting and everything from point spreads, moneylines, parlays, and totals. Download the Borgata Online Sports app for quick on-the-go sports betting. You can stay up-to-date with the latest sports betting trends.
Sam Herder is a writer for BetMGM. A North Dakota State journalism grad, he has written for several newspapers and magazines. Along with BetMGM, he currently writes online for HERO Sports.