Intro: Springtime is typically the most exciting and busy time of year for sports, online sportsbook casinos and sports betting fans. There's the basketball playoffs, ice hockey, and the first home runs of the baseball season. Then there are the golf tournaments, and this year, we should have all been tuning in to the Olympics in Japan.
It is astonishing to acknowledge the effect a global pandemic can have.
Who is affected?
For all sports fans, there is a massive hole left unfilled with (almost) no sports happening. For sports betting fans and online sportsbook casinos, it is a double blow. Around this time of year, there is normally too much sport to keep up with. However, now, sports betting fans are desperately trying to find something to scratch the itch and keep them on the edge of their seat. With no short-term end in sight for the lockdown, bettors are branching out to find something that they can bet on.
In the USA, the effect of Covid-19 and the sports drought has been somewhat damaging to the gambling industry. Nevada has volunteered the city of Las Vegas as a control group for social distancing measures. By doing this, they can potentially speed up the process of reopening the casinos. Gambling is essentially the backbone of Nevada's economy. The success and prosperity of the state are almost reliant on it.
Online casinos have seen a massive surge in popularity and traffic. In the states where gambling is legal such as New Jersey, reports of online GGR (Gross Gaming Revenue) are up 64.4% in some cases. The numbers might be up for the online GGR, but the overall GGR figures are going to take a massive hit in all areas. The online sector won't be able to cover the losses in brick-and-mortar casinos with an expected GGR drop of about 55%.
People who regularly gamble online are betting more than ever before. This is happening in spite of the lack of sporting fixtures. Players who would typically only engage in sports betting are finding themselves playing online casino games. But there are those who simply can't stay away from placing a bet, and without the sports fixtures and events that they would normally bet on, players have turned to some strange alternatives.
Here are some of the creative and strange things that people are betting on during lockdown.
The temperature
Betting on the temperature is a fun thing to do. You can get results instantly. If your weather app says it is going to be 67ºF, and you bet on the over, when the time comes to check and the temperature reads 69ºF you can cash in. It is simple and effective. This form of betting might not exist in a formal sense. Although, it does seem that some online sportsbook casinos have taken to offering bets on the weather. Thanks to the simplicity of the concept this should be picked up by more online betting sites.
Primary election voting
There are some online sportsbooks that allowed betting on prop bets for the democratic debate between Joe Biden and Bernie Sanders. Several sites have also offered odds to whether Donald Trump will be reelected in the coming Fall.
One idea that could work for the casino odds includes what percentage of upcoming Florida, Arizona, Illinois and Chicago primary voters will cast a ballot for Biden. As a result of the outbreak and lockdown, some primaries have been delayed or postponed. Therefore, this is a limited opportunity but an opportunity for betting, nonetheless.
Television ratings
This one might not make sense right away, but it should all make sense soon enough. During the initial weeks of the outbreak and lockdown measures, television ratings climbed almost 7% across the board. An increase in people staying at home meant more people were watching television. But without sports dominating the ratings, people are watching anything and everything to distract or entertain them.
According to the Hollywood Reporter, The Big Bang Theory managed to snatch up most of the viewers with 8.76 million viewers, during the last airing of the show. This is potentially something we could be betting on, right? This is easily and quickly quantified, and for those who are interested in the entertainment industry, it could be a lot of fun.
Esports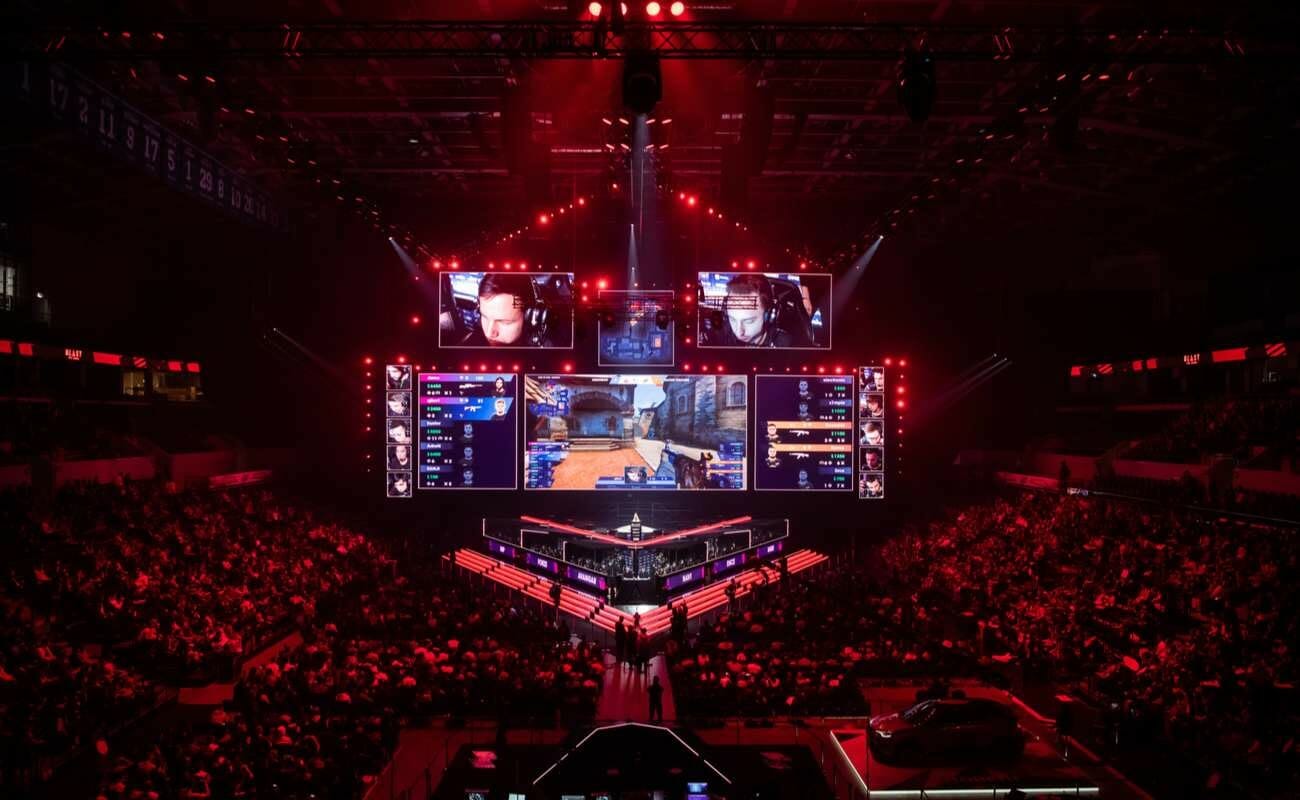 Esports already has a massive following. Sports betting fans who are new to Esports might have a tough time keeping up with all the new information and necessary knowledge required to make educated bets. However, that's all part of the excitement — learning the game, learning the teams, picking out key players and scenarios that are likely to affect the outcome of a match. In Esports, leagues exist for many different games too. You can pick something that appeals to you.
Counterstrike: Global Offensive and League of Legends are some of the more popular games that have online betting for their leagues. They both have a huge following. For sports bettors looking to broaden their horizons, Esports is a worthy bet.
There are also other forms of virtual sports being streamed for viewers. The Phoenix Suns are streaming a simulation of the rest of their season on Twitch.tv. Don't be surprised if ESPN, FoxSports1, or any other sports networks start coming over to streaming platforms to cover the virtualized games that are being streamed. Esports could be the next best thing!
Looking to place bets and win incredible cash prizes? Borgata brings you a sportsbook casino experience like no other. Remember to practice responsible gambling when you place your bets!