Springtime is the most exciting and busiest time of year for sports, online sportsbook casinos and online sports betting fans. There are the basketball playoffs, ice hockey, and the first home runs of the baseball season. Then there are the golf tournaments, and this year, we should have all been tuning in to the Olympics in Japan. However, in 2020, the Covid-19 pandemic brought professional sports, and betting on sports, to a grinding halt.
Thankfully the majority of sports have since returned to their respective fields, pitches, pools, and courts – albeit with some changes – and sports betting is back on track. Let's take a quick look at some of the impacts that occurred in the past few months, the different things you can gamble on should sports be disrupted again, and the sports that you can enjoy right now.
Who was affected?
If you like to bet on sports, there was a massive hole left unfilled with (almost) no sports happening from March 2020. For sports gamblers and online sportsbook casinos, it was a double blow. Around this time of year, there is normally too much sport to keep up with, but during this period last year, sports fans were desperately trying to find something to keep them on the edge of their seats (and maybe place a few bets.) With no short-term end in sight for the lockdown, bettors began to branch out to find other things that they could wager on.
In the USA, the effect of Covid-19 and the sports drought was, and still is, somewhat damaging to the gambling industry. Nevada had volunteered the city of Las Vegas as a control group for social-distancing measures. By doing this, the state believed it could potentially speed up the process of reopening the casinos. Gambling was and still is, essentially the backbone of Nevada's economy. The success and prosperity of the state are almost completely reliant on it.
However, as a result of the pandemic, online casinos saw a massive surge in popularity and traffic. In the states where gambling is legal, such as New Jersey, reports of online GGR (gross gaming revenue) were up 64.4% in some cases. But while the numbers might be up for the online GGR, the overall GGR for the entire industry took a massive hit in all areas due to the closure of regular casinos. The online sector simply wasn't able to cover the losses in brick-and-mortar casinos.
People who regularly gambled online were betting more than ever. This was happening in spite of the absence of sporting fixtures. Players who would typically only engage in sports betting were also finding themselves playing online casino games. But there are those who love to bet, and without the sports fixtures and events that they would normally bet on, gamblers turned to some strange – and not so strange – alternatives.
Here are some of the creative, bizarre and interesting things that people were betting on during lockdown.
The temperature
For some, betting on the temperature is a lot of fun because you can get results for this type of wager instantly, or at least fairly quickly. If your weather app says it is going to be 67ºF, and you bet on the temperature being higher, when the time comes to check and the temperature reads 69ºF, you can cash in. This form of betting might not exist in a formal sense, but it is a simple and effective fun gambling game if you want to give it a go yourself. That being said, it does seem that some online sportsbook casinos took to offering bets on the weather. Thanks to the simplicity of the concept, this might be picked up by more online betting sites, just in case there's another disruption to the competitive sports industry.
Marble racing
While this may sound ridiculous, marble racing became incredibly popular during 2020 with YouTube channels like Jelle's Marble Runs and Epic Marble Race filling in the gap left when other racing sports shut down. Fans of marble racing built professionally designed marble race tracks, which bore a striking resemblance to real F1 race tracks. These tracks have special mechanisms to keep the marbles going, marble crowds that spectate the race, and even some incredible commentary to keep you up to date on the action. All the competing marbles begin at the starting line, which has miniature starting gates to keep each marble in place. Once the countdown is over, the gates drop away and the race is on!
What may have started off as a parody or joke to keep racing fans entertained is now gathering support, with a few online sportsbooks offering official wagers on real marble racing, as well as some offering digital alternatives, like Virtual Marble Racing at BetMGM.
Primary election voting
There are some online sportsbooks that allowed betting on prop bets for the Democratic Presidential Debate between Joe Biden and Bernie Sanders, which took place in March 2020. Several sites also offered odds on whether Donald Trump would be re-elected in the fall.
One idea that could have worked for sportsbooks or other gambling sites interested in offering a wider variety of bets with great casino odds could have been to include what percentage of upcoming Florida, Arizona, Illinois, and Chicago primary voters would cast a ballot for Biden versus Trump. However, as a result of the developing pandemic and subsequent lockdown, some primaries were delayed or postponed. Therefore, this was a limited opportunity but an opportunity for betting, nonetheless. This type of bet also had an element of research and skill to it, which would have appealed to more serious sports bettors. All the same, it was a rollercoaster of an election that often had people wondering who would finally claim the presidency.
Television ratings
This one might not make sense right away, but it will soon enough. During the initial weeks of the outbreak and lockdown measures, TV ratings climbed almost 7% across the board as more people stayed at home and watched more TV as a result. But without sports dominating the ratings, people were (and still are) watching anything and everything to distract or entertain them.
According to The Hollywood Reporter, The Big Bang Theory managed to snatch up most of this audience, with 8.76 million viewers during the last airing of the show. Even with the return of sports, TV ratings are still potentially something we could be betting on. This is easily and quickly quantified, and for those who are interested in the entertainment industry, it could be a lot of fun.
Esports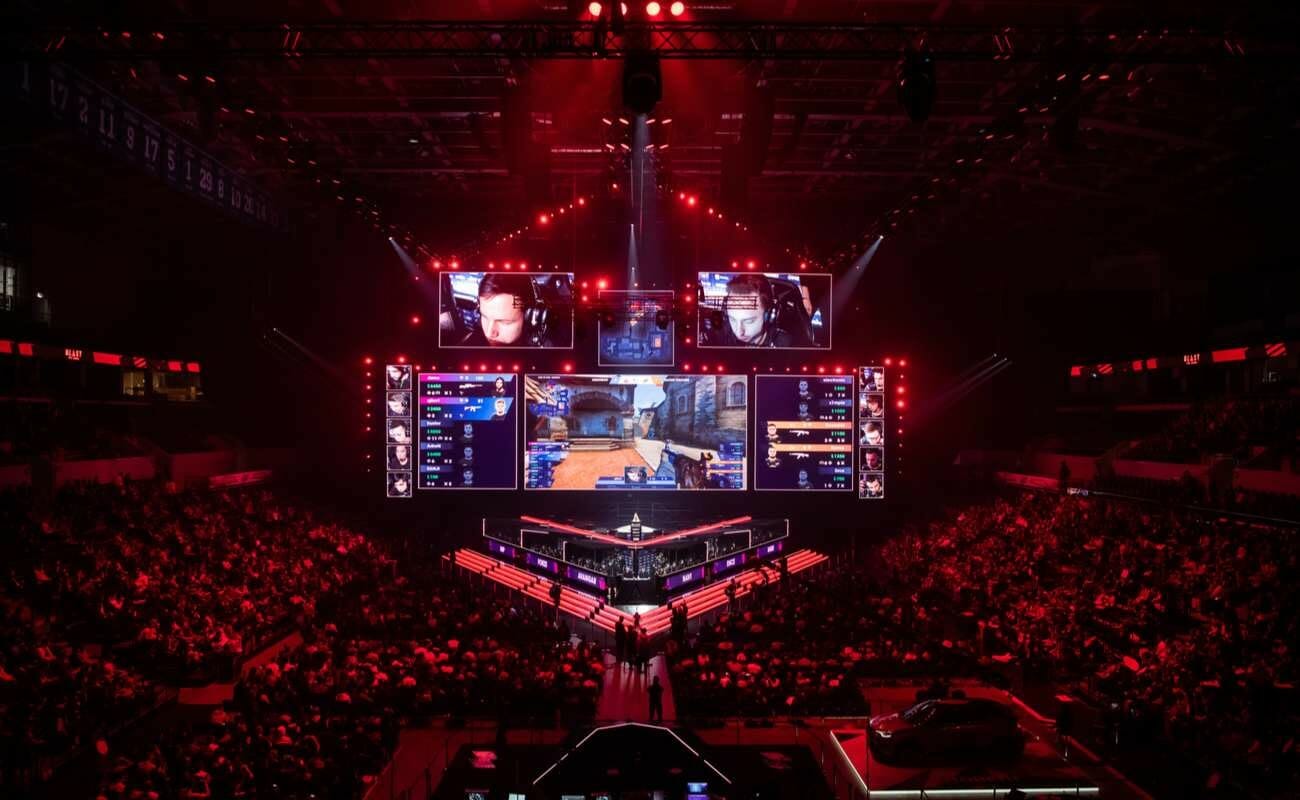 Esports (competitive video games where players compete at a professional level for money, as well as other prizes and awards) already have a massive following, with a number of people enjoying betting on the results of different games and professional esports leagues. Sports fans who are new to the world of esports might have a tough time keeping up with all the necessary knowledge required to make educated bets, but that's all part of the excitement. It's about learning the game, learning the teams, and picking out key players and scenarios that are likely to affect the outcome of a match. The great thing about esports is that there is a huge variety of games with a competitive angle – from first-person shooters and fighting games to action strategy games, there's so much for you to choose from.
Two games that have been popular for many years are Counter-Strike: Global Offensive (also known as "CS-GO") and League of Legends, both of which already have online betting for their leagues. For sports bettors looking to broaden their horizons, esports is a worthy subject.
There are also other forms of virtual sports being streamed for viewers. The Phoenix Suns streamed a simulation of the rest of their season on Twitch.tv. Don't be surprised if ESPN, Fox Sports 1 or any other sports network start coming over to streaming platforms to cover the virtualized games that are being streamed. Esports continues to go from strength to strength, with young players earning millions of dollars, just like their traditional athletic counterparts, and with this, we are undoubtedly going to see esports betting grow as well.
The return of professional sports
Thankfully we didn't have to wait too long for professional sports to return, and various leagues like the NBA and NHL put plans in place to restart their professional seasons. Many solutions were employed to bring back the sports that we all love, whether it was the bubble system, rigorous testing, or the postponing of matches to avoid Covid-19 outbreaks. Today, the majority of professional sports have returned, and are thankfully (mostly) running as normal. These are some of the incredible sports that you can bet on right now:
Be sure to visit your favorite online sportsbook to find out what other exciting sports you can wager on as the world returns to its regular sporting schedule.
Enjoy all types of gambling at Borgata Online
Looking to place bets and win cash prizes? Borgata Online brings you the best online sportsbook and casino experience. Remember to practice responsible gambling when you settle down to place your bets on major professional leagues such as the NBA, MLB, and NFL, with our great sports betting lines. We also offer exciting casino games like online slots, blackjack, virtual sports, and more, which you can also enjoy once you register with Borgata Online!