Whether they enjoy online sports betting and online boxing betting, boxing fans have long enjoyed debates about who is the best fighter to enter the ring. Depending on who you spoke to, you may have received answers like Muhammad Ali, Sugar Ray Robinson, Floyd Mayweather Jr. or Manny Pacquiao. But if someone were to ask who is the greatest boxer in the world right now, what answer would you give?
Join us as we take a look at who we believe is the world's greatest boxer in 2022.
Our nominees
There are many incredible fighters in the boxing ring today, so we'll first be taking a look at our top three choices for the world's best boxers. This includes a brief look at who they are and their boxing careers before deciding which of them claims first place.
Canelo Álvarez
The first candidate on our list is Mexican fighter Canelo Álvarez. Named Santos Saúl Álvarez Barragán at birth, he is one of eight children and has six brothers who all became professional boxers. The article "The last best contender" from ESPN describes how the quiet Canelo transformed after being bullied one too many times. He stood up for himself and left his neighborhood tormentor with a bloody nose.
Needless to say, swinging his fists was in his blood and at the age of 13, Canelo started learning how to box. By the time his amateur career ended at the age of 15 (pretty much because no one his age wanted to fight him,) he'd achieved an incredible 44-2 fight-winning record, 12 of which were knockouts.
Álvarez's early professional career was undoubtedly a sign of things to come. ESPN continued to describe how during the first 19 months of his professional career, Álvarez took part in 13 fights against significantly older opponents and knocked out 11 of them. However, his manager Jose 'Chepo' Reynoso also detailed how there were 10 undocumented pro fights that Álvarez won by knockout, but that due to shoddy bookkeeping at smaller Mexican venues, these slipped through the cracks.
Looking back, it's incredible to see the fantastic career that this fighter has had. The 31-year-old boxer has taken part in 61 fights (his 60th fight against Caleb Plant took place at the MGM Grand Garden Arena and resulted in Álvarez becoming the super-middleweight champion of the world.) Álvarez has claimed a total of 57 wins, 39 of them decided by knockout and 18 by decision, with only two losses and two draws. He has competed from the welterweight to the light heavyweight divisions and is undoubtedly one of the strongest (if not the strongest) fighters in the overall middleweight boxing rankings.
Oleksandr Usyk
The second candidate to make the cut is Oleksandr Usyk. In the article, "Who is Oleksandr Usyk?" from talksport.com, we learn that this Ukrainian cruiserweight and heavyweight fighter spent his teenage years playing soccer. However, he switched to boxing and racked up an incredible number of wins, defeating 335 opponents and losing to only 15 of them by the time he retired in 2012 at the age of 26.
After going professional, Usyk quickly racked up some fantastic wins, including claiming the WBO cruiserweight title from Krzysztof Głowacki in his 10th fight. To date, he has taken part in 19 professional fights and won them all, with 13 wins decided by knockout and six by decision.
However, Usky's future in the ring came into question on February 24, 2022 after Russia invaded Ukraine. The undefeated boxing champion returned to his home country to protect it, signing up with the Kyiv Territorial Defense. This was only temporary, as the boxer left Ukraine in late March to train for his rematch against British boxer Anthony Joshua. The match is expected to take place in late July 2022.
Terence Crawford
The last of our top three candidates is Terence Crawford, an American fighter who has competed in the lightweight to welterweight categories. Crawford entered the ring at a very young age, donning gloves for the first time when he was seven. In a brief article, "Terence 'Bud' Crawford: Fighting for Change" on jamiehopkins.com, we learn how amateur boxing was a family pastime, with his father, uncle and grandfather all competing on the non-professional circuit. The article explains how, despite his circumstances, Crawford was helped by those around him:
"The late, great boxing coach Midge Minor saw seven-year-old Terence getting into fights in the neighborhood and took him under his wing and into the gym. That's where Terence learned natural talent would only get you so far. He credits his coaches with saving his life."
This guidance from his boxing coaches helped Crawford achieve an amateur record of 58-12 before he decided to go professional in 2008. Since then, Crawford has defeated every opponent he's faced, achieving a professional record of 38-0.
Our choice for the greatest boxer in the world today: Canelo Álvarez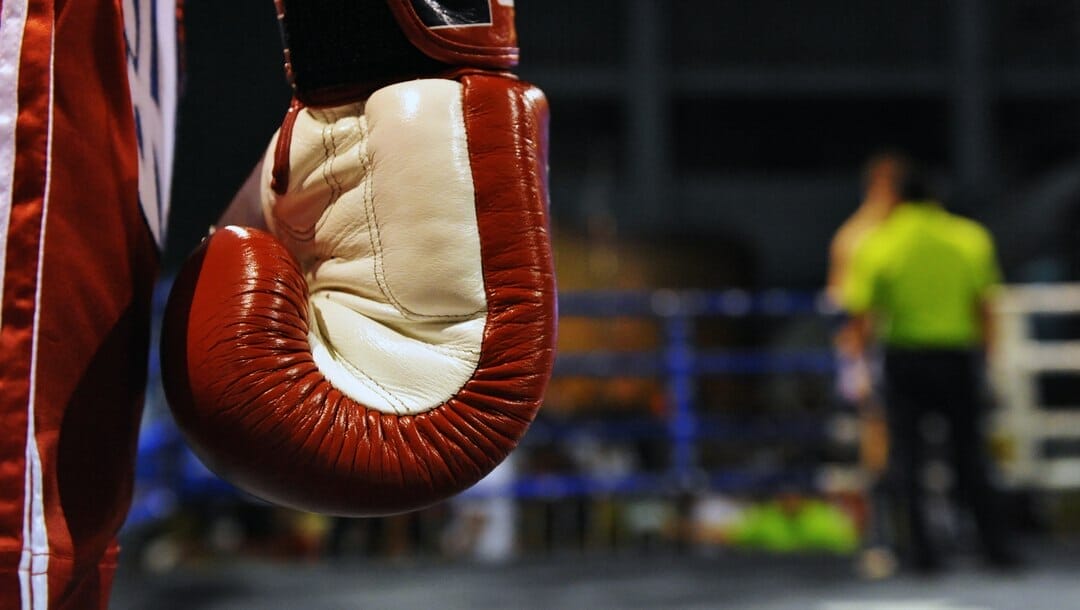 When boxers are from the same weight division, it's much easier to decide who is the more skilled fighter. However, it becomes a more difficult task when fighters compete in different categories, especially when they are all such good boxers. That being said, we're here to share who we think is currently the greatest boxer in the world today.
Our choice of the number one boxer goes to Canelo Álvarez.
Here's what helped Canelo Álvarez clinch our top spot
Yes, we think Canelo Álvarez is currently the best overall boxer in the world in 2022. What puts him ahead of other incredibly talented boxers like Oleksandr Usyk and Terence Crawford? Numerous other analysts have captured what makes Álvarez a prime contender for best in the world.
First up, we have Andreas Hale from DAZN News in his article, "Canelo Álvarez is the best boxer in the world (and it's not even close.") Discussing the Mexican fighter's match against British boxer Callum Smith in 2020, he writes how he believes how Álvarez's match against unbeaten Callum Smith showed how Canela has been able to consistently outbox even the best opponents, and how, even when up against other dominating boxers, "Canelo rarely disappoints."
The second analysis that supports our view comes from ESPN's Ben Baby and Cameron Wolfe. In their article, "Why Canelo Álvarez is, or isn't, boxing's pound-for-pound king," Baby makes the following argument that we can't help but agree with. He discusses how Álvarez's history shows how he's taken on some of the top names in boxing and made short work of them, with only one exception: Floyd Mayweather. He also shares how Canelo's skills have evolved as his career has progressed, moving from "masterful defense and counterpunching" to a "bullying assault."
Finally, there's also the nod from Jeff Mayweather, who is the uncle of legendary boxer Floyd Mayweather Jr. In the article, "Jeff Mayweather: I think Canelo is the best fighter in the world" from marca.com, Jeff Mayweather shares how he believes Álvarez is – you guessed it – "the best fighter in the world" and how similar it was when Floyd was competing. Jeff says, "I see now that Canelo is the best boxer in the world. It's almost like when Floyd was the best in the world, when you're the best, I can't choose another."
Again, while our other two nominees are undoubtedly incredible fighters, we can't ignore the facts that give Álvarez the edge and make him our number one boxer in 2022. But do you agree?
Discover why Borgata Online is the best place to bet on boxing
If you're wondering where to bet on boxing games to ensure you get the best boxing betting odds, you can't go wrong when you wager at Borgata Online. Our online sportsbook offers incredible odds on boxing betting lines and you can also wager on other exciting sports, including baseball, basketball, football, soccer and more!
Register at Borgata Online to join in all the sports betting thrills.