2020's EPL transfer window was undoubtedly going to be one of the most interesting. Enforced lockdown halfway through the season put the league on hold and, as a consequence, the Premier League ran a lot later than it normally would have.
This meant that the transfer window for foreign players was open until the 5th of October and the domestic window was open until the 16th. This was well into the new 2020/2021 season and caused some mayhem for clubs trying to get their players in on time for the first EPL matches.
That's not to mention the financial strain on even the biggest clubs in the league and how this was going to affect their transfers. It was expected that the economic uncertainty would put some sort of spanner in the works and clubs would not spend big. Well, we were all in for a surprise.
Let's take a look at the EPL transfer news and which clubs spent big, bringing in new talent to the league.
Overview
The biggest question on our minds is how Frank Lampard got Roman Abramovich to open up the purse strings to such an extent! Chelsea was undoubtedly the biggest spender in this window, forking out over $260 million on just five signings.
Next up, Pep Guardiola brought in 7 reinforcements for just under $195 million after Manchester City finished in second, well behind Liverpool in the league.
Who would've thought that Gareth Bale would be back at Tottenham or that Jürgen Klopp would manage to prise Thiago away from Bayern Munich after winning the Champions League? Talented James Rodriguez joined Everton and Donny Van de Beek left boyhood club Ajax for Manchester United. Yet, some of these don't even rank in the most expensive transfers of the season!
In this post, we're going to look at the EPL's ten most lucrative transfers in 2020 and how they're getting on with their new club.
1. Kai Havertz – Bayer Leverkusen to Chelsea ($93m)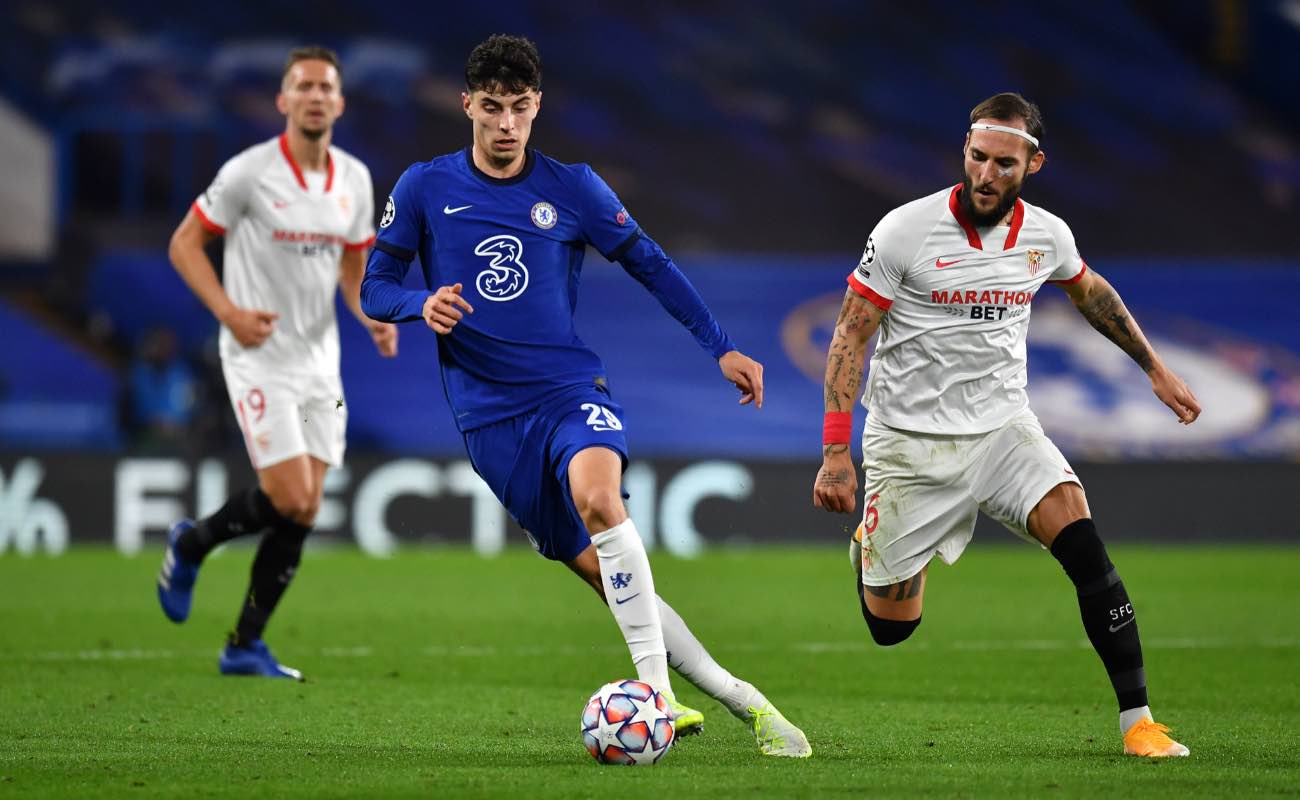 Chelsea certainly stole a march of Bayern Munich by signing the highly versatile forward from under their noses. We've become used to Bayern snapping up the best talent within Germany, but Frank Lampard was happy to pay the price for the promising Havertz. He was involved in 31 goals in 30 games in 2020, with 18 goals and 13 assists. The only players that had better stats than Havertz in 2020 are Lewandowski, Messi, and Ronaldo.
Lampard is yet to get the best out of the 21-year-old as he adapts to the high intensity and physicality of the EPL. However, he did score his first senior hatrick in Chelsea's 6-0 rout of Barnsley in the EFL cup. He then added his Premier League goal against Southampton in October.
The best is yet to come for Havertz, and Chelsea undoubtedly has a top talent on their hands to build the team around for many years to come.
2. Rúben Dias – Benfica to Manchester City ($79.1m)
Pep Guardiola seems to have a penchant for spending big on defenders, we just have to look back at John Stones, Kyle Walker, Benjamin Mendy, Aymeric Laporte, and Joao Cancelo, who have all joined in recent years. Guardiola seems to be trying to plug the gap left by the departure of Vincent Kompany in order to compete for the title again.
Dias is undoubtedly a top defender and at just 23, he has years to grow into his role. The last minute signing, and the price paid, led many pundits to call this a panic buy, but he has been solid in defense in his 4 outings for the Cityzens. Only time will tell if he is able to fill the massive shoes left behind by Kompany and help City to regain their title.
3. Timo Werner – RB Leipzig to Chelsea ($61.6m)
Liverpool for some reason decided against triggering Werner's release clause and, from what we've seen from him in a Chelsea shirt, they might live to regret it. Lampard swooped in and they signed one of the most complete forwards in Europe. Pace, clever movement, and pinpoint finishing helped Werner to 95 goals and 40 assists in 159 games at RB Leipzig.
He failed to score in his first couple of games but has now racked up an impressive five goals for the Blues in recent outings. At just 24 years old, Werner looks set to become one of the EPL top scorers in no time at all.
4. Ben Chilwell – Leicester to Chelsea ($58.4m)
Chilwell served Leicester City admirably for many years and really put his mark on the left-back spot for the English team. However, many people questioned the hefty price that Chelsea forked out for the defender.
He missed the first couple of games for the Blues through injury but looks to be an astute signing having registered his first goal already. Alonso and Emersen haven't been up to scratch for Chelsea over the last couple of seasons and it looks like Lampard has found the ideal left-back for his young, electric Chelsea team.
5. Thomas Partey – Atletico Madrid to Arsenal ($58.1m)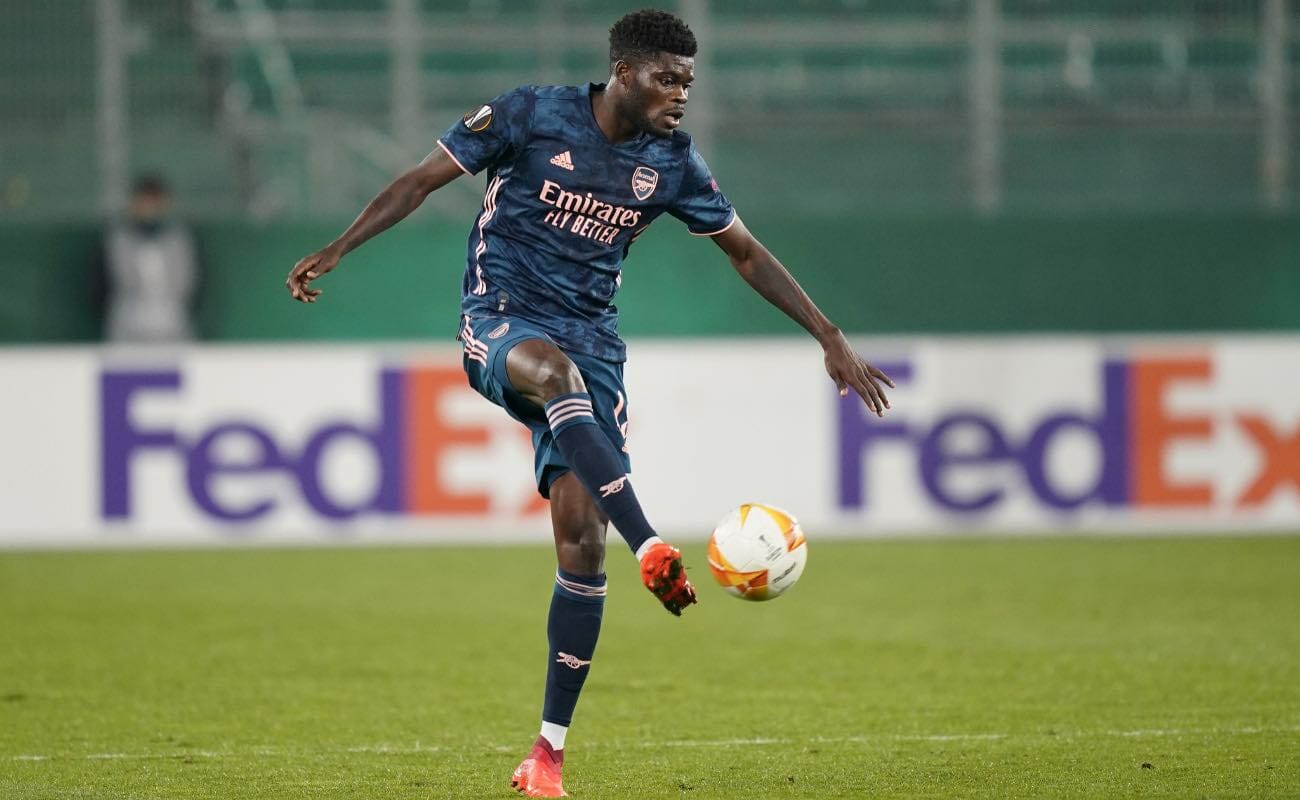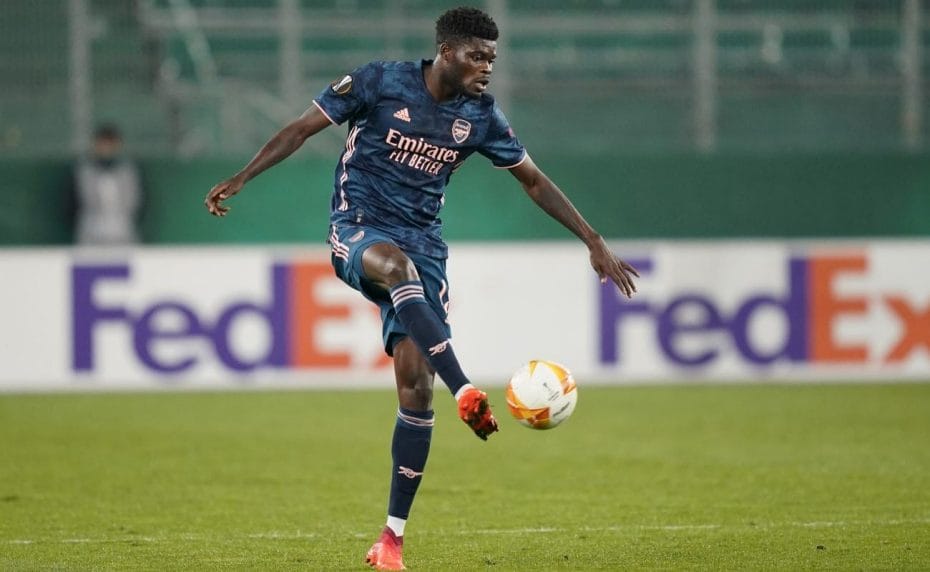 Arsenal has been flakey in the defensive midfield since the days of Viera and the team has certainly lacked the tenacity it needed to get them anywhere near their best. In steps Mikel Arteta as manager and there is suddenly a buzz that the Spaniard is finally creating something worthy of excitement in North London.
Partey is an experienced Ghanian midfielder who is incredibly combative and renowned for crunching tackles and protecting the players behind him. It doesn't hurt that he's also got great passing ability and can shoot from outside the box. He's only been involved in 2 league games for the Gunners so far, but he looks to be the real deal.
6. Nathan Aké – Bournemouth to Manchester City ($52.7m)
Aké played for Bournemouth for four years and in that time, he was by far the best player for the Cherries. When the team was relegated, it was only a matter of time before he was snapped up by one of the bigger Premier League clubs. That being said, Guardiola has a propensity to overpay for defenders, as we've seen.
Aké has not flown out the starting blocks for Man City and the team has had some troubles in defense this season, as we saw in their 5-2 capitulation at the hands of Leicester City. However, we do expect him to come right and put in some solid shifts in defense this season.
7. Diogo Jota – Wolves to Liverpool ($51.9m)
Wolves fans would have been crazy to think that they wouldn't lose at least one of their prized assets, and that came in the form of Diogo Jota. While some were perplexed at the move, Jota's switch to Anfield is a perfect fit. He works incredibly hard, which makes him ideal for the Klopp's pressing game, and he certainly knows how to score goals.
He is providing much-needed competition for the front spots, which were usually reserved for Salah, Mane, and Firmino. This can do nothing but lift the best strikers in the league to an even higher level. Jota has certainly announced himself with style and become a quick fan favorite for the Reds with a debut EPL goal, a Champions League winner, and another league goal to help pip West Ham and get Liverpool the win.
There is going to be so much more to come for this irrepressible forward player and what better stage for that than Anfield?
8. Fabio Silva – Porto to Wolves ($46.5)
Nuno Espírito Santo has become renowned for his astute recruitment for Wolves, but even so, this amount of money for an 18-year-old with limited first-team experience was a big gamble.
Clearly though, Nuno thinks that Silva was worth the cash and has faith that he is going to be a focal point for his Wolves team for years to come. Silva hasn't had a dream start to his Premier League career, with just three appearances and no goals. He needs time to settle into the EPL style and get to grips with his new teammates. The youngster is undoubtedly a top talent and is surely going to develop into a great player under Nuno Espírito Santo's guidance.
9. Hakim Ziyech – Ajax to Chelsea ($46.5m)
Wingers don't come much more talented than Hakim Ziyech and the Morrocan certainly has a penchant for the spectacular. He was involved in 29 goals last season at Ajax, but like many other Ajax players, he needed to move on for a bigger challenge.
Chelsea now has a plethora of extremely talented midfielders in Christian Pulisic, Callum Hudson-Odio, Havertz, and Werner, who will all fight it out for their spot, but Ziyech's form looks as if it could help him cement his place in Lampard's starting XI. He hasn't been involved in as many games as he would like, but having scored a Champions League goal and provided an assist and a goal in his last EPL outing, it's not going to be long until he is undroppable for the Blues.
10. Donny van de Beek – Ajax to Manchester United ($45.3)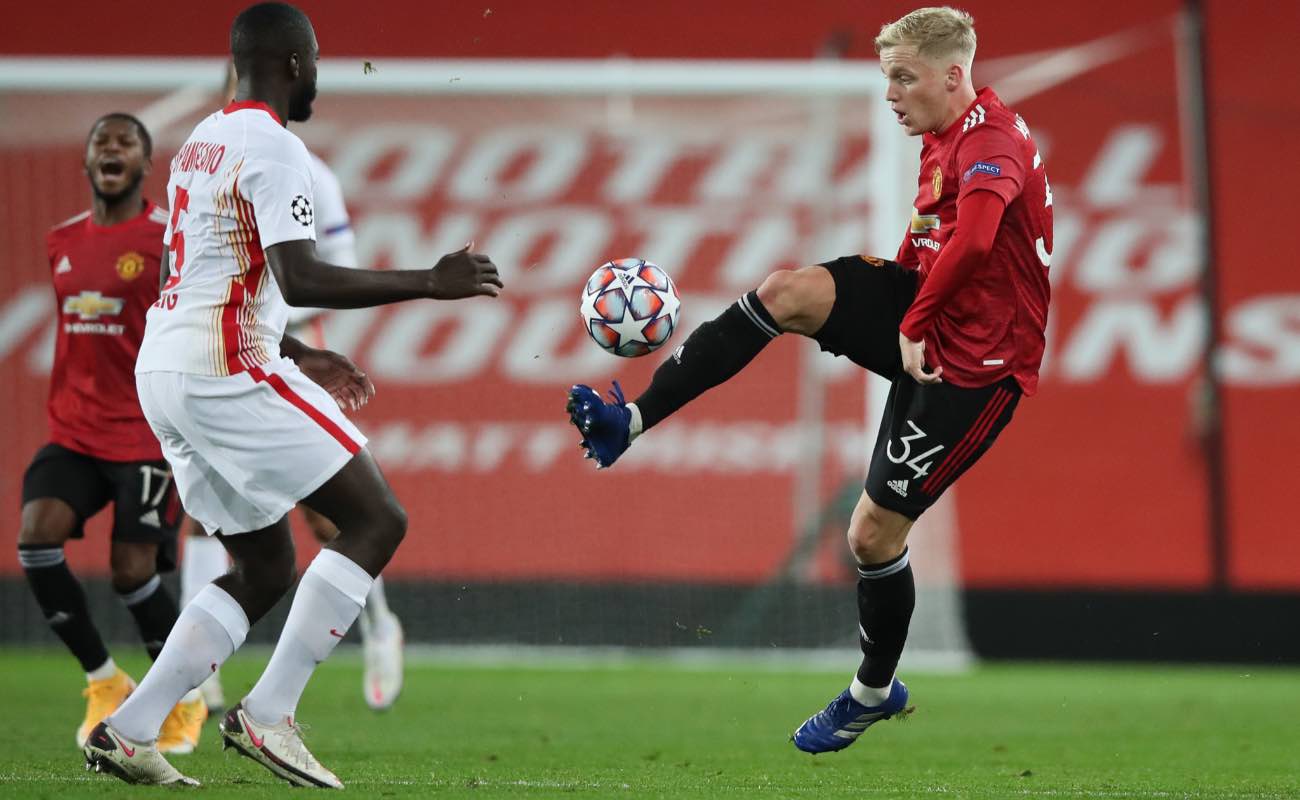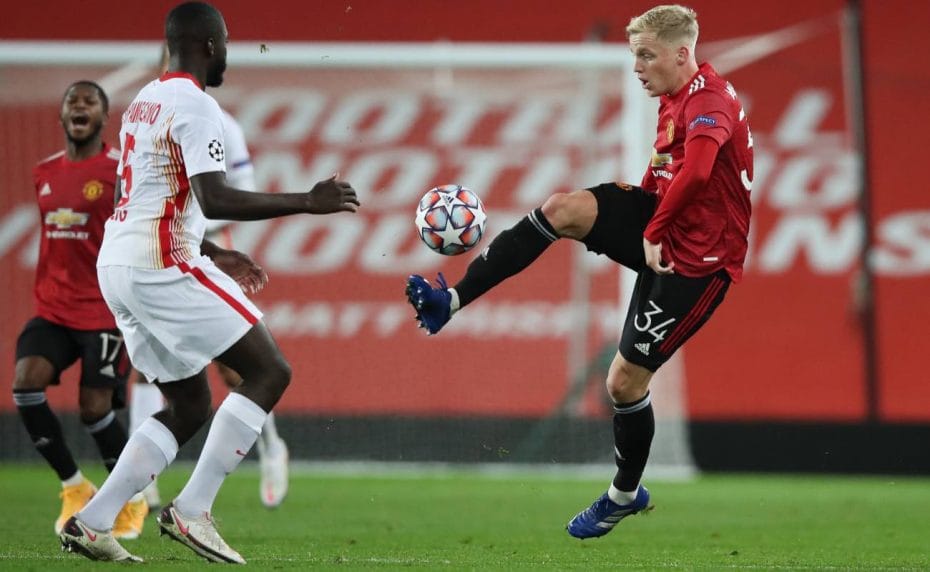 After a lengthy pursuit of Jadon Sancho, it came as a surprise to all of us when the Red Devils quietly announced the signing of Ajax captain Donny van de Beek. The midfielder has been simply phenomenal for club and country over the last few seasons and racked up 41 goals and 34 assists in 175 games for Ajax.
Ole Gunnar Solskjær's transfer tactics were questioned with the club in desperate need of defensive reinforcements. With the recent addition of Bruno Fernandes along with players like Paul Pogba, McTominay, Fred, Matic, and Mata already at the club, it was hard to see where van de Beek would fit in.
In all honesty, it's still rather hard to see where the Dutch player is going to get his best games from, given that he has been on the bench for most of the season. He did score in his EPL debut after coming on for the last 20 minutes and he also started the recent 5-0 rout of RB Leipzig. It's going to be interesting to see how Solskjær is going to fit him into the team at the moment, but he's undoubtedly going to have to, given just how talented van de Beek is.
Get all the best EPL transfer news and more with Borgata
The Premier League is one of the best leagues in the world and is attracting more superstars by the season. When it comes to EPL betting, you don't get much better than Borgata Online. Our online sports betting platform offers you the best odds on EPL games and you'll never have to miss a minute of the action. Register today to wager on the EPL and other world-famous soccer tournaments.