When they're not following Major League Baseball or playing a game of tennis, what do online sports betting fans do for fun? Watch the best sports betting movies, of course! While serious bettors may find sporting events nerve-wracking and even stressful, add some popcorn and movies to the mix and the pressure's lifted – yet viewers are still able to enjoy the excitement and buzz of betting.
Here are seven of our favorite betting films.
The Hustler (1961)
The Hustler is probably the most iconic sports betting movie of all time. This black-and-white classic was released towards the end of the Golden Age of Hollywood, so while there's an expected amount of melodrama, the acting and plot are excellent.
Based on Walter Tevis' 1959 novel of the same name, the story follows "Fast" Eddie Felson (played by Paul Newman,) a small-time pool shark out to defeat legendary player Minnesota Fats (played by a legend in his own right, Jackie Gleason.) The film has a slow buildup that leads to an emotional ending, as we witness the ambition, self-destruction, defeat and surrender of Felson. Fast starts out limited by his own inflated ego and follows a character-building journey within the world of pool halls, bars and cheap motels.
The movie broke Newman into Hollywood, and received a number of major awards, as well as being selected for preservation in the United States National Film Registry for being "culturally, historically or aesthetically significant."
Eight Men Out (1988)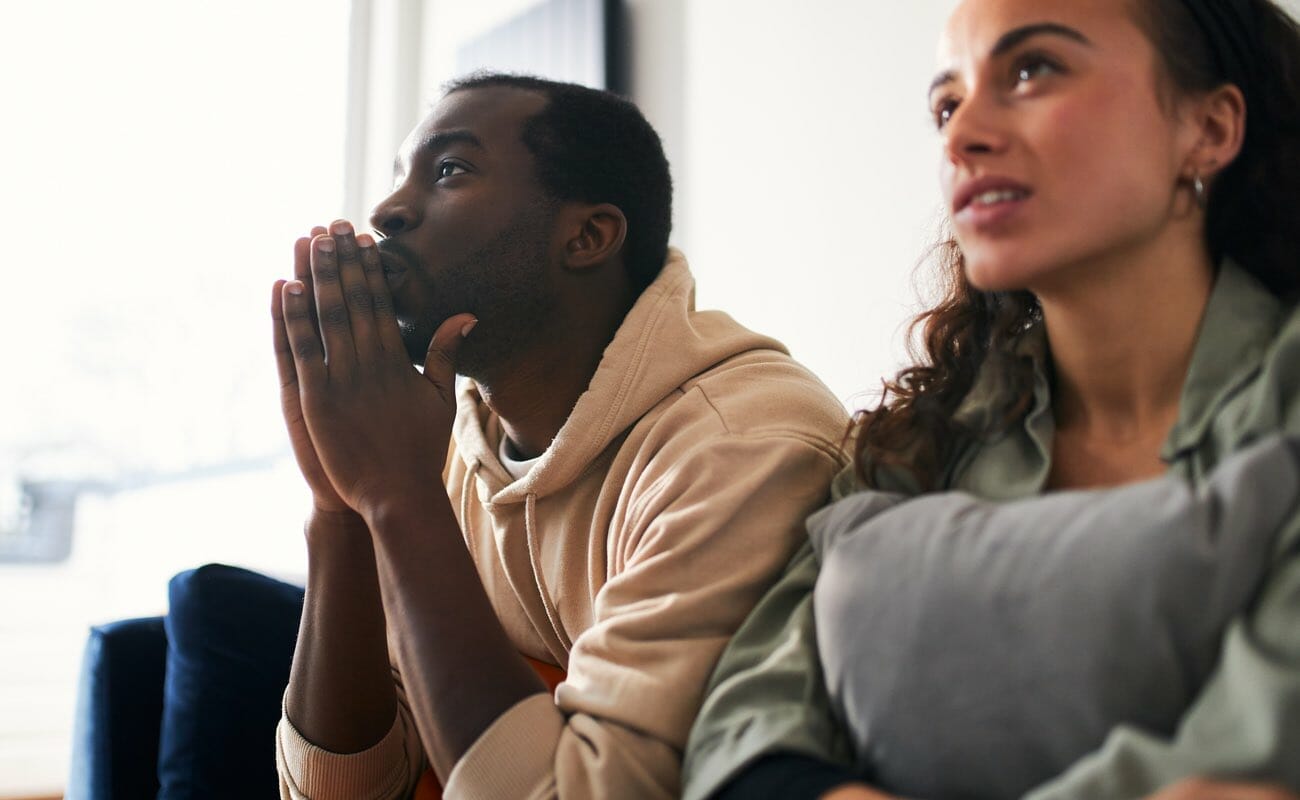 Eight Men Out is based on the real-life events of the 1919 Black Sox Scandal, in which a gambling syndicate was said to have bribed eight members of the Chicago White Sox to lose the MLB World Series against the Cincinnati Reds.
The film was widely popular among both critics and viewers alike, and explored the events of the scandal and trials of the people involved. Viewers can expect excellent production and an accurate portrayal of the era, along with some quality sports betting action.
Let It Ride (1989)
Horse-racing fans, this one's for you! Let It Ride is another slightly cheesy, but very entertaining comedy. While many movies about gambling and betting on sports portray punters as reckless and explore the dangerous sides of gambling, this light-hearted film takes a look at the victory and excitement of horse racing.
Let It Ride stars Richard Dreyfuss as Jay Trotter, a taxi driver who has the greatest day of his life when he ends up winning big after a tip on the horse races. And once he starts winning, he just doesn't stop. For a feel-good trip to the racing tracks, this movie's for you.
Diggstown (1992)
For those who enjoy the suspense of boxing, Diggstown (also known as Midnight Sting) offers just that, along with some class-A comedy. This 1990s classic has developed a cult following, with its epic one-liners, strange twists and unexpected ending (no spoiler alert required – we wouldn't dare.)
Meet smooth-talking con man Gabriel Caine (played by James Woods,) who's fresh out of prison and ready for his next gig. Caine teams up with someone called Fitz and the two travel to Diggstown, a boxing-obsessed city. The two bet John Gillon, a former boxing champ who owns most of Diggstown, that they know a guy who can knock out 10 Diggstown men within 24 hours… and the grift and chaos ensues.
For some unforgettable characters and acting to match, be sure to swing down to Diggstown.
Bookies (2003)
Kicking it old-school, in the time before online betting was so popular, is Bookies – an entertaining, easy-to-watch movie about three American college students who start their own bookmaking business (where bettors' money is collected in random unused library books,) after losing money on a bet. Not before long, the college bookies start raking in the cash, only to catch the (very much unwanted) attention of the local mafia.
The film premiered at the Sundance Film Festival, and is sure to keep viewers on their toes. With some great acting from Johnny Galecki and realistic elements from the sports betting world, this is sure to be an entertaining watch for fans of the pastime.
Lay The Favorite (2012)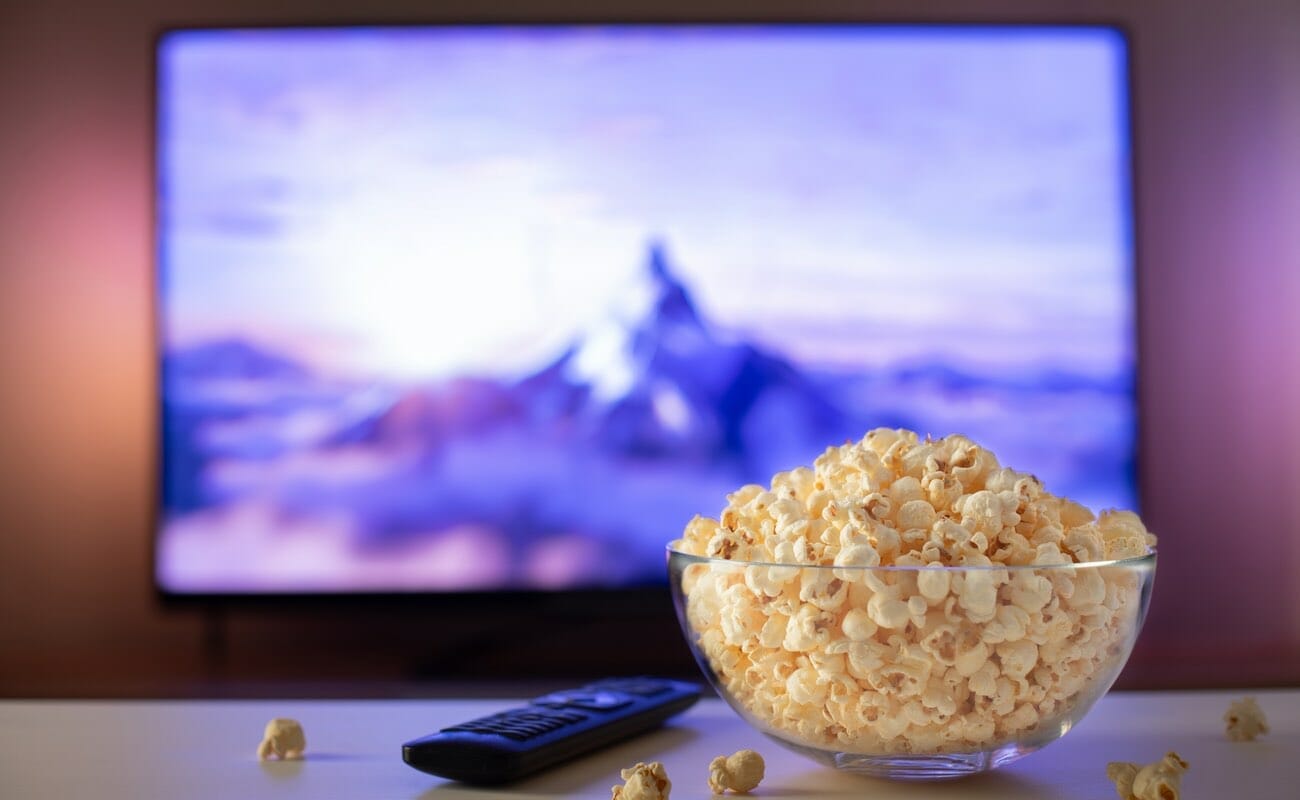 Lay The Favorite is a Sin City comedy with an irreverent tone based on the memoirs of Beth Raymer, a failing exotic dancer who moves to Las Vegas and meets a professional sports bettor named Dink, who shows her the ways of gambling.
While the reviews were mixed, the noteworthy cast, which includes Bruce Willis, Catherine Zeta-Jones and Vince Vaughn, present some crazy characters and classic Vegas shenanigans that take viewers vicariously through the thrills and disappointments of hot streaks and cold decks.
Silver Linings Playbook (2012)
What would a list of movie recommendations be without some drama and romance? While betting and romance are certainly different arenas, Silver Linings Playbook manages to merge the two in this Oscar-winning film.
The story is based in sports-obsessed Philadelphia, and revolves around Pat, played by Bradley Cooper, and Tiffany (Jennifer Lawrence.) Though it's not entirely based on sports, one of the side stories comes in the form of Pat's father, played brilliantly by Robert De Niro. Pat is an avid bettor and hardcore Philadelphia Eagles fan, who even places a wager on the outcome of his son's dance contest, however unlikely it may seem.
So if not everyone in your household shares your passion for sport but you're looking for something you can all enjoy, this is a great pick!
Place your virtual sports bets with Borgata Online
If reading about these movies piqued your interest and you'd like to know how to bet on sports, you're in the right place. Whether you're a fan of baseball, football, swimming or tennis, Borgata Online is one of the best online sportsbooks. Get the latest sports news and betting odds when you register with Borgata Online and download the best sports betting app.