To get deep into the history of sports betting in the USA, we need to first look at the government's relationship with the legalization of gambling. The US has an extremely long and intricate history of gambling and betting on sports, and sports betting has often gone against anti-gambling laws. Throughout history, there has been constant friction between gambling laws and people who enjoy gambling in its various forms—including online sports betting. 
The first time sports betting came to light was alongside the uptake of organized crime in the mid-20th century. Congress then acted by passing gambling legislation which aimed to stop its spread. However, sports betting was soon legalized in most states, due to its popularity. Nowadays, US states can establish their own gaming legislation.
Sports betting milestones throughout history
1607: Jamestown, Virginia – The first settlers arrive
Games of chance arrived with the first American settlers. During this time, there were no large-scale restrictions on any form of gambling. In fact, lottery-style gambling was used to generate capital for many community projects.
1769: The lottery is banned
Did you know, lotteries were used to establish and improve universities and secondary schools in America? Many of the most prestigious universities, including Dartmouth, Harvard, Yale, Columbia, and Princeton were all started through lottery revenue. In 1769, the British Crown put a blanket restriction on all of these lotteries.
1775-1783: American Independence
During this time, the lottery was used to help finance the American Revolution. To gain independence from England, the American revolutionaries found creative ways to raise revenue to help them finance an army.
1783: Lottery becomes legal
The American settlers gained their independence from England. All official restrictions on the lottery and gambling were overturned.
1860: Different types of gambling banned
The Revolutionary War led to the American economy suffering. The attitude toward gambling had changed as it became associated with corruption at municipal, state, and federal levels. In 1860, the federal government banned many forms of legal gambling, including sports betting. However, horse racing was not included in the ban.
1867: Horse racing for the elite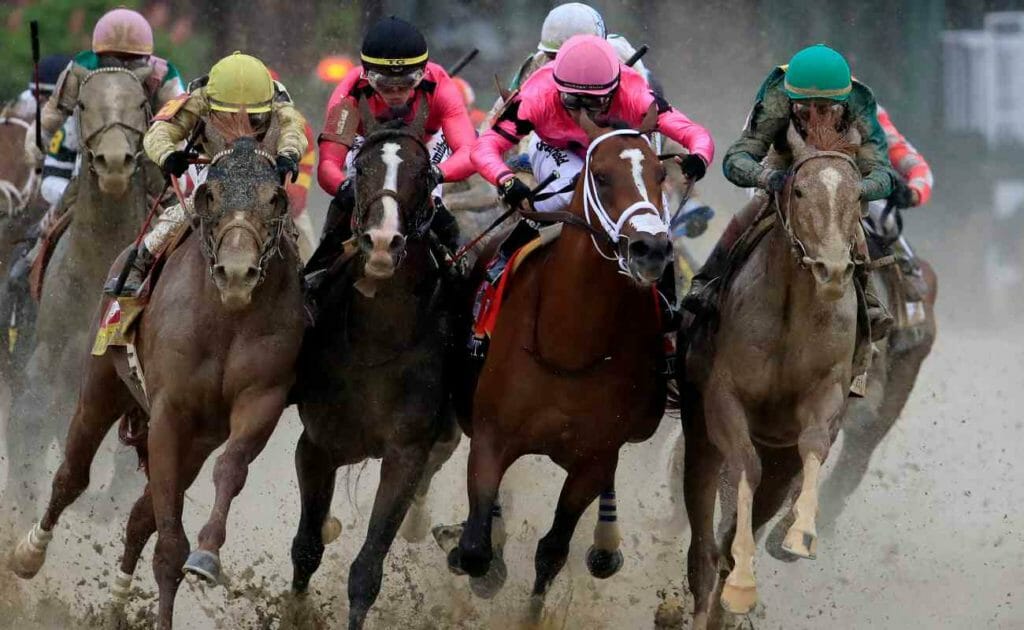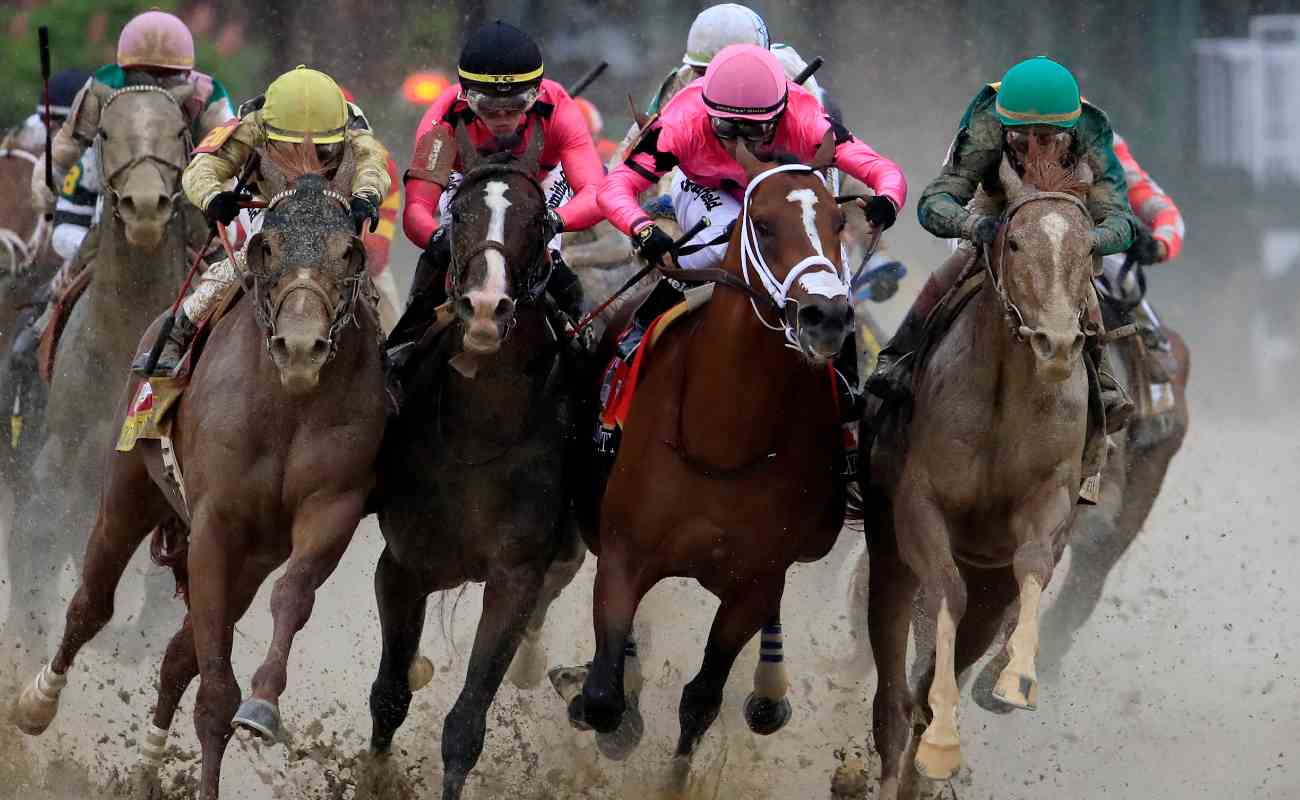 In 1867, thoroughbred horses raced at the now-legendary Belmont Stakes, followed by Preakness Stakes in 1873. The first jewel of the Triple Crown, the Kentucky Derby, debuted at Churchill Downs in 1875. Betting on and attending horse races was reserved for the elite and it was not viewed in the same way as conventional gambling.
1890: A boom in horse racing
Within 23 years, more than 300 horse racing tracks had been created all over the United States. This impressive number was a reflection of Americans' favorable attitude toward betting on sport and gambling.
1910: Gambling is banned
Another favored sport to bet on was boxing. Fighters like Jack Dempsey and Gene Tunney rose to fame during this period. As people got to hear of lottery scandals and frauds relating to gambling, the attitude to all forms of gambling shifted.
1919: The Black Sox scandal
The Black Sox scandal is an important piece of American sports betting history. It happened during the 1919 World Series. Eight members of the favored Chicago White Sox were charged with intentionally losing the series to the Cincinnati Reds. They were bribed $10,000 each by a noted sports betting syndicate run by Arnold Rothstein. This tainted the image of sports betting and led people to believe that betting on professional sport could compromise the integrity of the sports.
Mid-20th century: Las Vegas becomes the US sports betting capital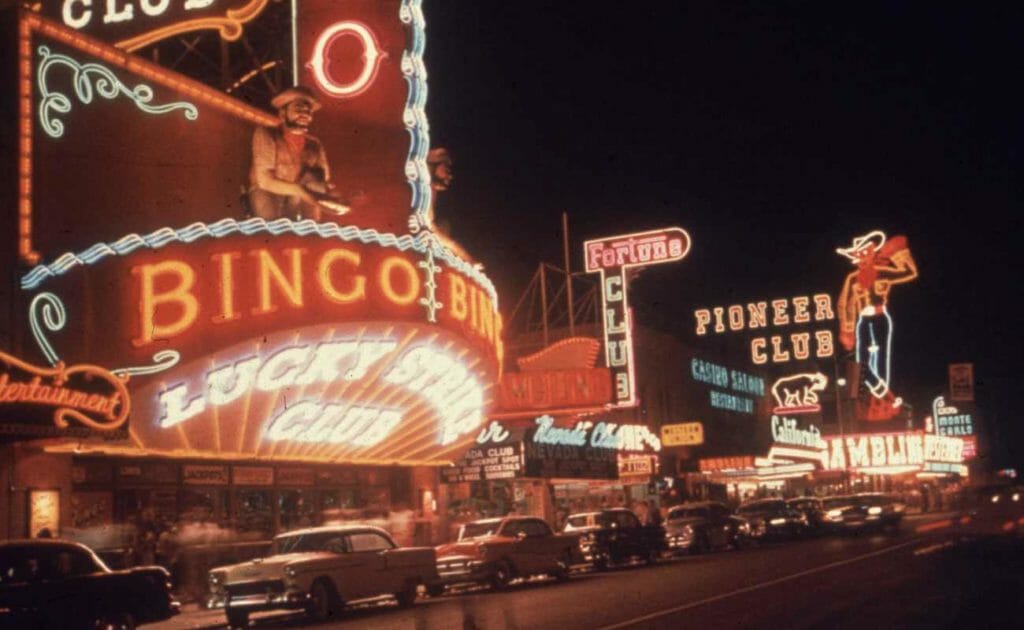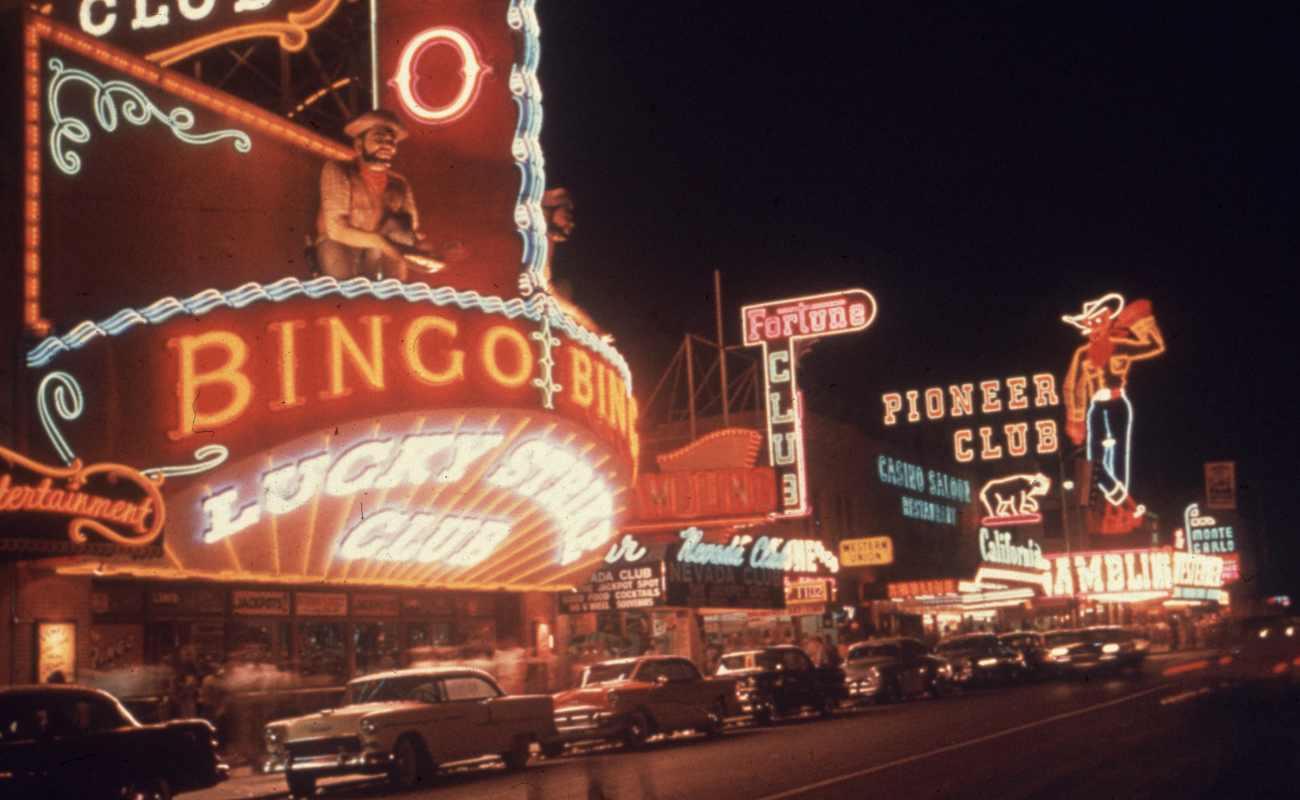 In 1949, the state of Nevada legalized betting on sports to help improve its tourism industry. By the year 1951, the federal government imposed a 10% tax on all sports bets. However, sportsbook casinos were losing out. In 1971, Congress proceeded to reduce the tax to 2% which led to a rebirth of sports betting in Las Vegas.
In the 60s, organized crime continued to rule gambling and sports betting markets outside of Nevada.
1960s through 1980s: Congress establishes new laws
Led by then-US Attorney General Robert F. Kennedy, Congress worked resiliently to pass bills to curb illegal sports betting. In spite of several laws that were applied, illegal bookmaking continued and escalated during the 70s and 80s. Atlantic City also made itself a firm player in the gambling industry during this time.
The 21st century: Gambling and online sports betting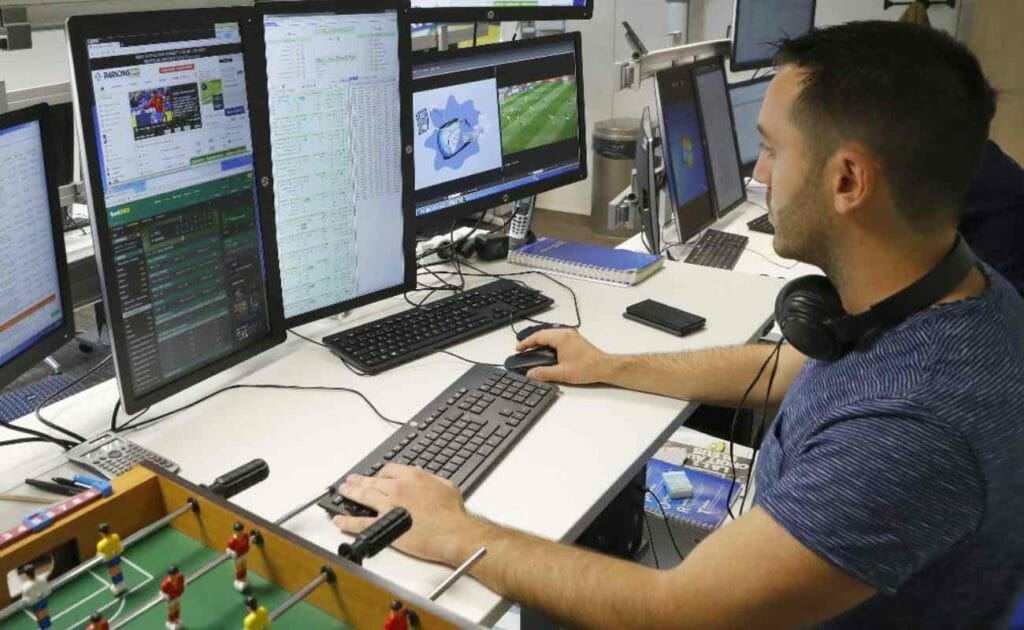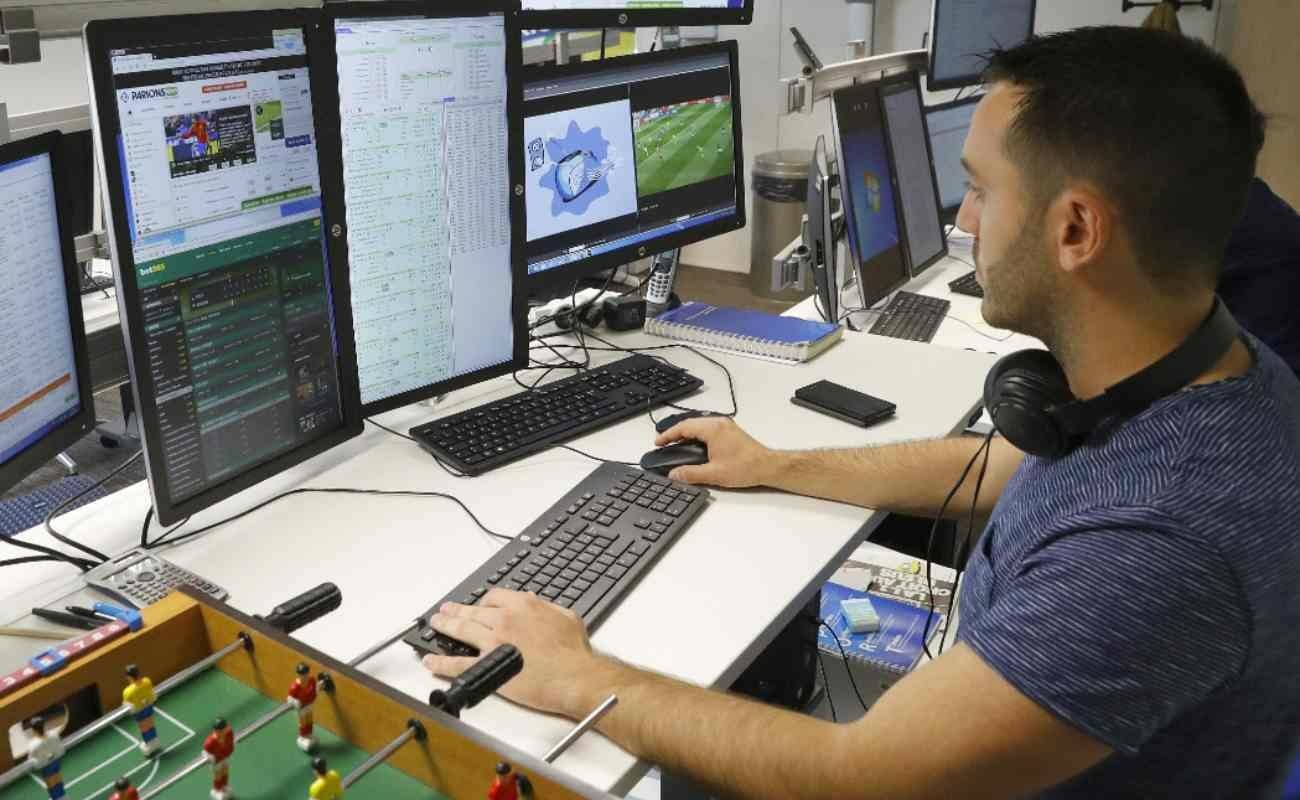 As technology evolved, so did the way people placed sports betting odds and played casino games. In 2006, Congress tried to shut down online sports betting and did this by targeting the flow of money. Basically, Congress made a law that stated that it was unlawful for a person or business in the betting industry to accept funds via credit, EFT transfer, a money transmitting business, or other methods. Crazy, right? Banks were also expected to block these transactions.
Many offshore sportsbooks were forced to abandon US-based customers and look at other payment processing options. In 2007, the NBA referee Tim Donaghy pled guilty to two felony charges in connection with a mob scheme. He bet on games that he officiated. Basically, he called fouls, among other things to influence the game totals.
New Jersey began its 8-year long pursuit to get rid of the law that does not allow sports betting in the state. Their first attempt was unsuccessful. The US District Court for New Jersey ruled against the plaintiffs.
Their long and tireless battle was rewarded on June 11, 2018. Governor Phil Murphy signed Assembly Bill 4111 which legalized sports betting casinos and racetracks within New Jersey. Casinos and racetracks could also seek approval for mobile and online sports betting after thirty days. As of 2020, there are 17 legal online sportsbook casinos licensed by the New Jersey Division of Gaming Enforcement.
<h2>Place your bets at Borgata Online</h2>
Borgata Online is a licensed and regulated internet gaming operator. For the best online sports betting and casino experience, register with us. We have an array of online casino games, including jackpot slots and table games. For the best sports betting odds, Borgata Online provides a range of betting markets to suit you.