There's nothing quite like heading down to a ten pin bowling alley for the evening – it might even tempt the most avid casino games fan to leave their computer for the night! There's always something for everyone – whether that's as a family with kids, a fun and romantic date night, or a weekly bowling meet up with friends. The sounds of the balls rolling, the pins falling, and the slightly ridiculous squeaky shoes, make it an activity that remains popular to this day.
Of course, there are tons of references to ten pin bowling throughout modern pop culture, with movies like The Big Lebowski and The Break-Up having pivotal bowling scenes. There are also great cartoons such as The Simpsons and The Flintstones that feature iconic moments that take place in a bowling alley.
Who do you think is the best bowler to have graced pop culture? It might not come down to the quality of the bowling itself, but rather the best moment in the alley which makes the following characters stand out from the rest. Let's have a look at a few!
Walter Sobchak: The Big Lebowski
There's no denying that The Big Lebowski is an absolute bowling-fest of a film! Most of the film's best banter takes place at the fierce league game down at the lanes in this movie. Now, Walter Sobchak might not be the actual best bowler on his team, but there is one memorable moment in this film that makes him a cut above the rest.
A rival bowler named Smokey makes an attempt to bend the rules in the bowling alley, and Vietnam veteran, Walter, puts a gun to his head, and says the iconic line: "This is not 'Nam. This is bowling. There are rules." Walter's barking defense of bowling rules in this cult-status 1998 film from the Coen brothers makes him our top pick.
Brooke Meyers: The Break-Up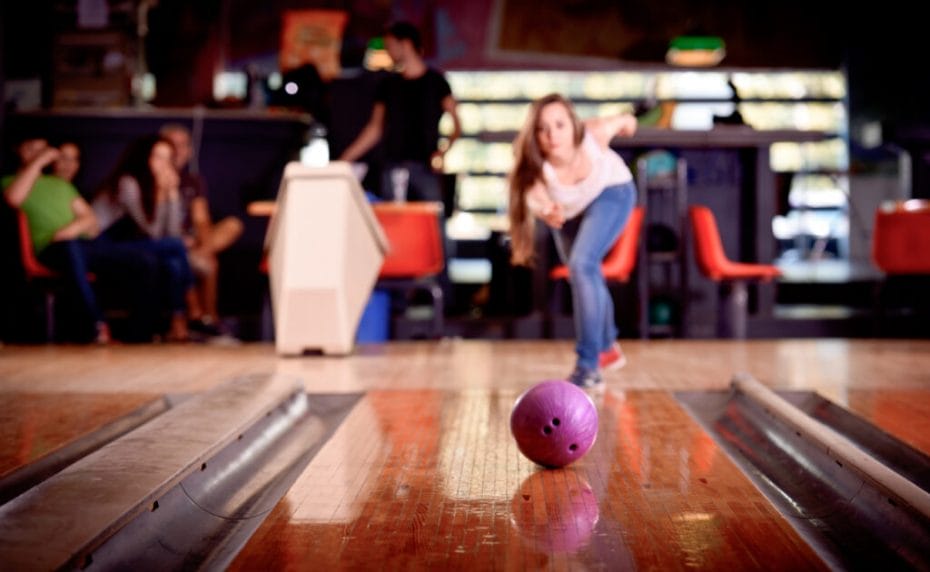 Break-ups are normally pretty messy affairs, and one of the hardest things about them is splitting time between friends and activities that you used to do together. This was made abundantly clear in the 2006 movie, The Break-Up, when Brooke (Jennifer Aniston) tells Gary (Vince Vaughn) that they'll be breaking up – at the bowling alley. Not only does Gary have to suffer the embarrassment of splitting up in front of his friends at the alley, Brooke then goes on to let him know that he won't be on their bowling team either. Just brutal!
Homer: The Simpsons
We all know that Homer is a fan of casino table games like poker, but in one episode in 1996, he decides to start his own bowling team. Team Homer is going to cost around $500 to register and get matching T-shirts. Of course, Homer has to ask Mr Burns, his boss, for the money. Once Mr Burns finds out what his money is going to be used for, he insists on joining the "Pin Pals." After this point, what can only be described as hilarious anarchy ensues for the rest of the episode!
Fred: The Flintstones
Bowling was apparently one of the primary sports in the Stone Age, if The Flintstones is anything to go by. The same goes for slot machines – wonder what the cave-dwellers would have thought of online slots if they could have experienced them? Anyway, Fred is an avid bowler and often cleans up at the alley, but one day he notices that his game is not up to scratch. What does he do to improve it? He attends ballet lessons, of course! Now, there are many modern men that might not even take a ballet lesson – so we'll give him credit for going against the grain in the Stone Age to do something that might not have been considered very masculine, just to get his bowling skills back into top form. That's dedication!
Agent J: Men in Black 3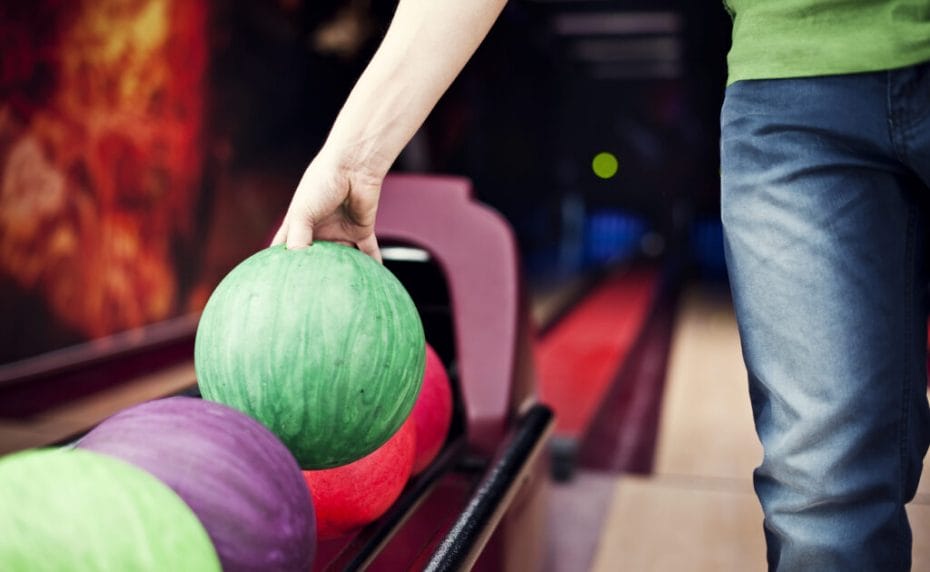 Who doesn't love Men in Black? It's one of the movie franchises that has managed to have consistently good sequels, and Men in Black 3 is one of our favorites. There's a truly great bowling moment when the men – who do indeed wear black – have to interrogate a reluctant alien in a back alley. When the alien doesn't answer, Agent J (played by Will Smith) simply rips its head off and uses it as a bowling ball. Unfortunately, the shape of said alien's head is not right and leads to a split.
Why Borgata Online is right up your alley
We might not offer a ten pin bowling alley, but at Borgata Online, we have a whole host of online casino games that are sure to pique your interest! Whether you're looking to play online slots, casino table games, live dealer games, just enjoy some sports betting action – we've got you covered. Register with Borgata Online to place your bets.