The last decade of the NFL has given us some jaw-dropping moments on the field. NFL fans and sports betting fans alike have grown to expect monumental plays and upsets like the Cinderella story of the Eagles in Super Bowl 52, or Odell Beckham Jr. snatching an impossible deep bomb from Eli Manning against the Cowboys way back in 2014.
But how often do we remember that there are coaches behind the scenes (and sometimes not so behind the scenes) who are dictating and strategizing these incredible moments in NFL history?
NFL coaches seem to have more influence on the outcome of the game than any other coaches from other sports. They are constantly communicating with their teams, dictating their movements and plays, making real-time decisions, and adapting their strategies as the game evolves. The difference between a good and bad coaching staff can almost definitely be the difference between a winning season and an absolute flop.
Online sports betting fans and sportsbook casinos will already know that a winning team consists of more than just the players' ability on the field, and that they rely heavily on experienced coaches to guide their plays into the endzone.
NFL coaches are defined by their era, but the best NFL coaches define theirs. Here is a breakdown of our top 10 NFL coaches of the last decade.
10. Ron Rivera – Carolina Panthers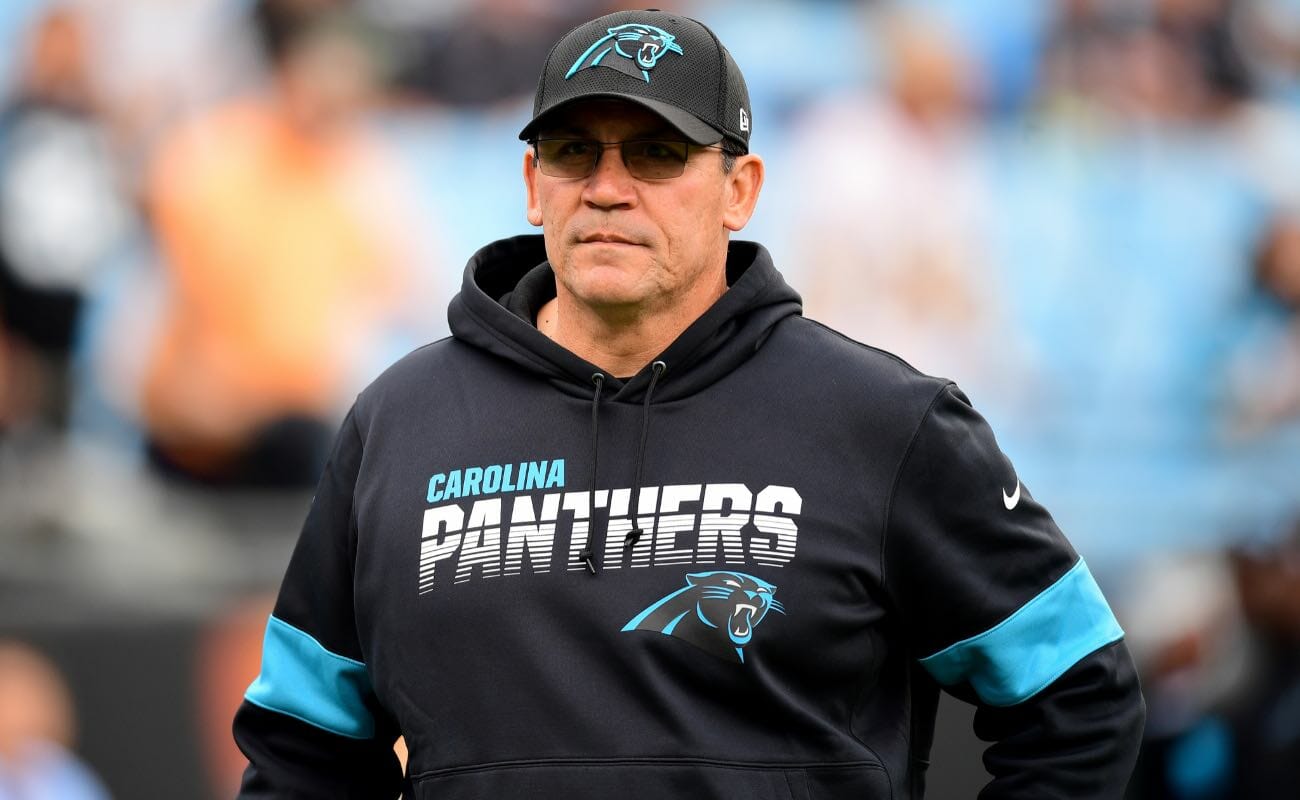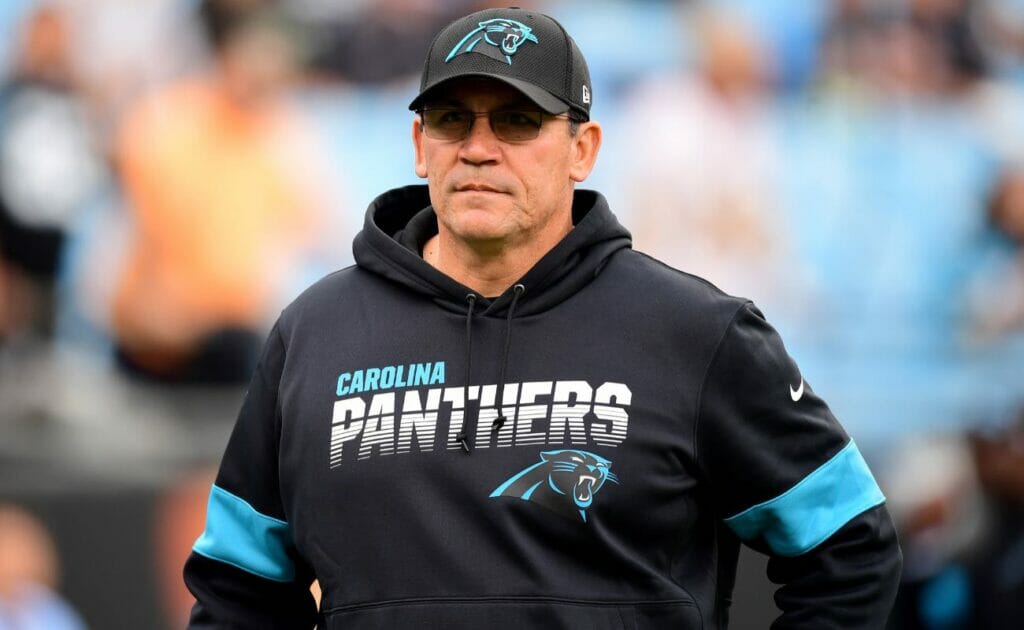 Coming in at number 10 is Riverboat Ron Rivera for his outstanding performance as head coach of the Carolina Panthers. Rivera had 3 seasons of double-digit wins in only a 6-year span and was NFL Coach of the Year in both 2013 and 2015. Rivera had also held 3 consecutive NFC South crowns at one point, and even took the Panthers to the Super Bowl.
Having found his new home with the Washington Football Team (formerly the Washington Redskins), we look forward to seeing Riverboat Rivera climb a few spots on this list in the coming seasons.
9. Pete Carroll – Seattle Seahawks
At the start of the decade, Pete Carroll was the newbie coach from USC that nobody thought could cut it playing with the big boys. This sentiment wouldn't last long though, because in 2013 Carroll took the Seahawks to the Super Bowl, and they came home with the Vince Lombardi trophy in hand. On top of that, they nearly won a second, and Carroll's Seahawks have only missed the playoffs twice in the last 10 seasons.
If this was a list based solely on win/loss records and past success (Pete has posted a 100-59-1 record in his last 10 seasons), Carroll would be way up the list. But his stubbornness and reluctance to evolve with the game might leave teams with a smarter, more analytical approach (like the Ravens) in better stead in the coming seasons.
8. Doug Pederson – Philadelphia Eagles
Sometimes a great coach is faced with circumstances he can't control, and it is how he handles and navigates these issues that proves his merit. Doug Pederson has been faced with a slew of injuries in his time with the Eagles, but despite that has managed to put up a 38-26 record — good enough for a 59.4 winning percentage.
The real reason Pederson is on this list though, is the 2017 season when Carson Wentz earned a season-ending injury, and Pederson pushed Nick Foles to rise and meet his potential and become a Super Bowl MVP. Pederson and his Eagles have proved that they have great potential over the past 2 seasons, whether or not they can cash it in going forward is up to Doug.
7. Kyle Shanahan – San Francisco 49ers
If Kyle Shanahan eventually became the best coach in the league, it wouldn't be that much of a surprise. Shanahan is only 40 years old and, like Andy Reid, is an offensive mastermind.
It's hard to judge Shanahan's career resume, because until the 2019 season came around he had been dealt a fairly rough hand. The 49ers had come off a 1-10 record in 2017 with Hoyer and Beathard at QB, but Garoppolo arrived via trade (and just in time) to clutch the last 5 games of the season. In 2019 though, Shanahan turned things around and posted a 13-3 record and came only a few minutes short of winning the Super Bowl.
6. Sean McVay – Los Angeles Rams
While Sean McVay may have had a rough 2019 season (for which he received plenty of criticism), we need to take a look at the bigger picture. McVay is only 30 years old, he went 24-8 in his first two seasons with 2 playoff appearances, and led his team to the Super Bowl.
Though disappointing, the Rams' 2019 season still featured 9 wins, which means Sean boasts a record of 33-15 (which is a winning percentage of 68.8) – the highest of any coach on this list. Given his relative inexperience, time will create a bigger sample size to base McVay's performance on. Until then, he needs to keep making adjustments if the Rams are going to survive a tough division this season.
5. Mike Tomlin – Pittsburgh Steelers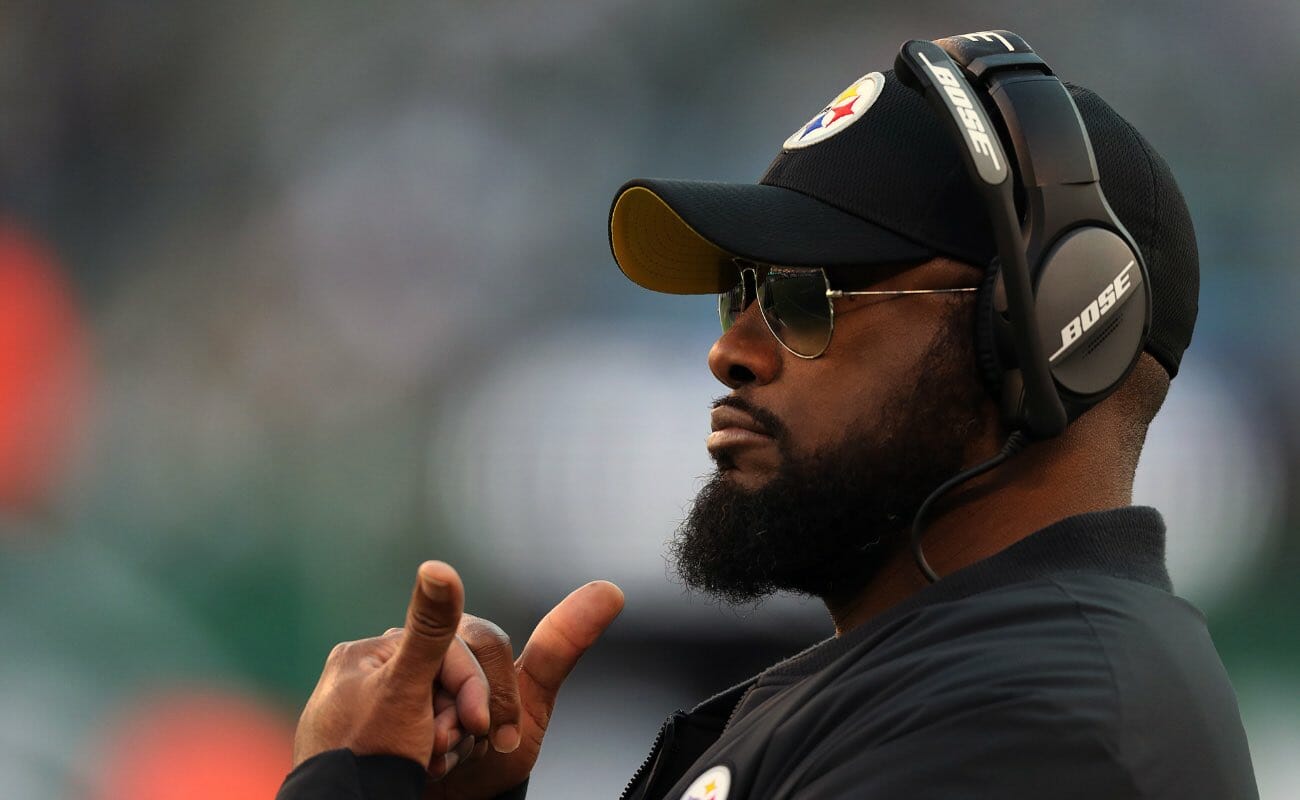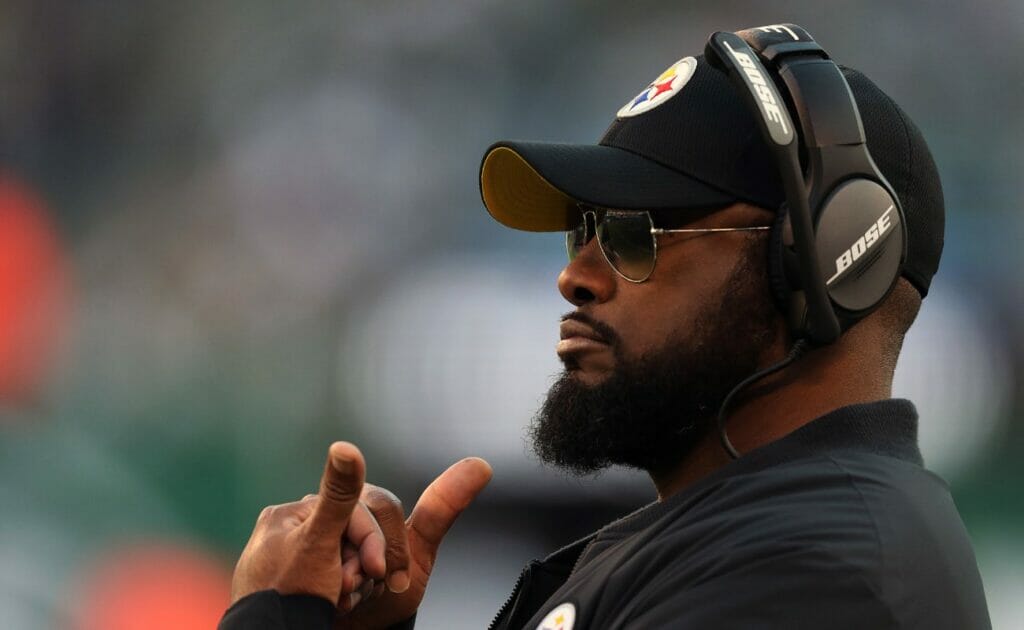 Mike Tomlin has had an incredibly successful career as head coach of the Pittsburgh Steelers, and the only thing missing going forward is a competent QB. Tomlin managed to take his Steelers squad to the Super bowl twice this decade and is the youngest head coach to ever win the Super Bowl.
To add to that, Tomlin is also the only coach to reach the Super Bowl twice before the age of 40 and is the second-ever African American coach to win the Super bowl. The third-winningest coach this decade, despite losing Roethlisberger early last season, has always managed to keep his Steelers in the mix.
4. Sean Payton – New Orleans Saints
The New Orleans Saints are an elite NFL team, with an elite head coach behind them. Sean Payton is only one more Super Bowl away from being remembered as one of the greatest-ever coaches in the league.
Though their luck has seemed to dissipate in the last few seasons, Payton's Saints remain a regular fixture in the playoffs. Payton owns a 133-77 record over his 13 seasons with the Saints, which nets him a 63.0 winning percentage. With Drew Brees nearing retirement though, Payton has limited time to find a suitable second if he wants his Saints to remain as competitive as they have always been.
3. John Harbaugh – Baltimore Ravens
This decade was rough on the Ravens, as they had to endure almost constant changes throughout, but John Harbaugh and his team have put in the work to remain competitive despite this. John's ability to change his approach, as new members filter in and out of his squad, only highlights the impact a good coach can have on their team – no matter the circumstances.
Looking forward, Harbaugh will certainly be gearing up to preserve the Ravens' AFC North title yet again (Harbaugh and his Ravens currently hold 6), and potentially scoop up a third Super Bowl Championship in the new year.
2. Andy Reid – Philadelphia Eagles/Kansas City Chiefs
Andy Reid's immense regular-season success has easily secured him 2nd place on our list. Reid began the decade leading his Philadelphia Eagles to become NFC East champions in 2010. By 2013 Andy made the move to coach the Kansas City Chiefs (who he has since taken to the playoffs 6 times) and ended what was one of biggest droughts in NFL history. Sportsbook casinos and online sports bettors might be considering the Chiefs as one to watch after their recent Super Bowl victory.
It is now clear that offensive mastermind Andy Reid and his Chiefs, with Mahone as their long-term starter, are serious contenders in the NFL and have plenty more wins lined up in the coming seasons.
1. Bill Belichick – New England Patriots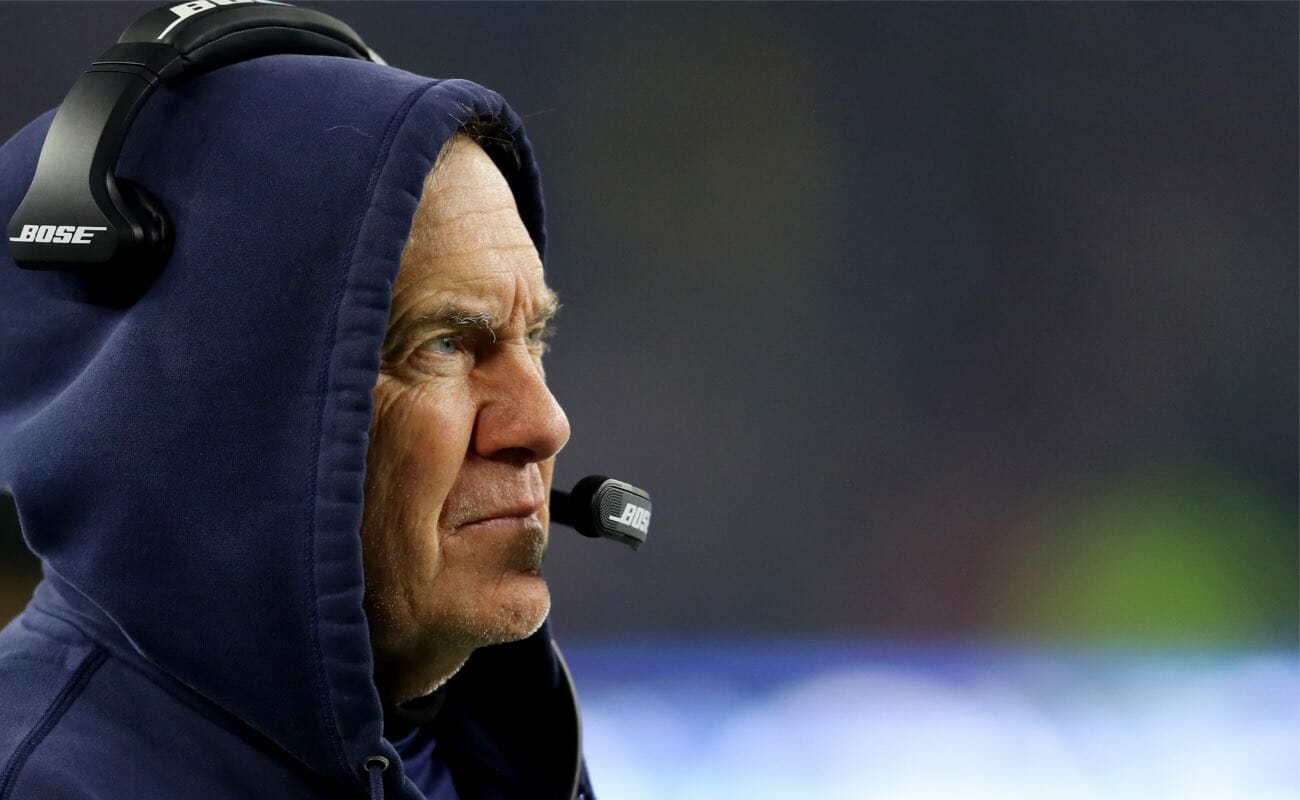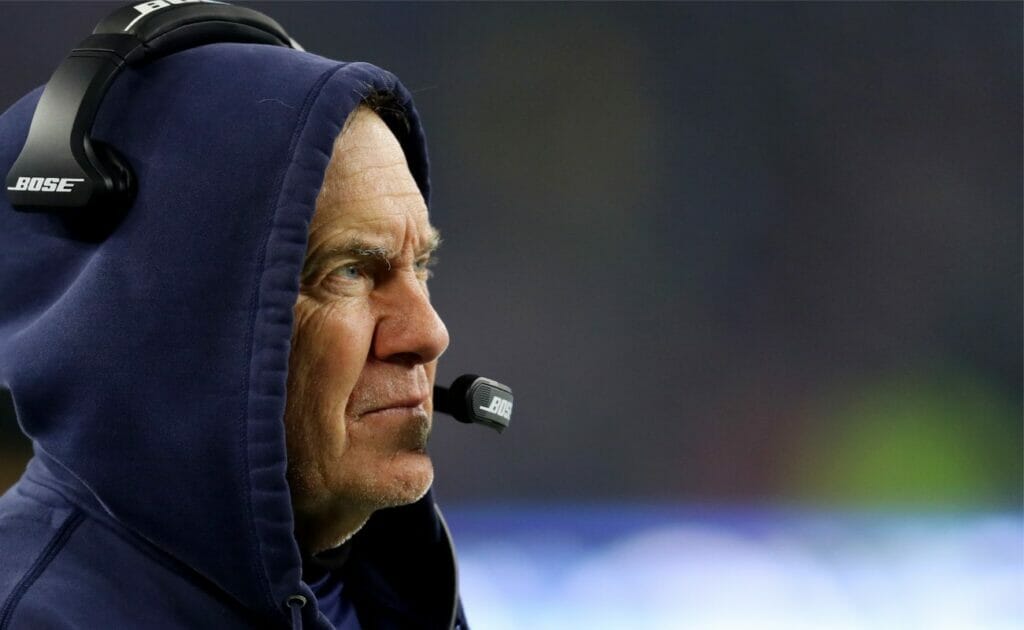 NFL coaching history goes a little something like this: George Halas invented it, Paul Brown professionalized it, Bill Walsh refined it, and Bill Belichick re-engineered it for modern NFL. Belichick is one of those coaches that defined his era.
In addition to 3 Super Bowl wins, and 3 more AFC titles in 8 years, Belichick has an unbelievable 141 regular season and playoff wins in this past decade alone — no other coach has 110. The fact that his Patriots have won their division every season this decade should say enough about Belichick's coaching ability. He is simply the best NFL coach of the year, decade, and possibly even the century. Online sports bettors will already know to keep a keen eye on Belichick and his Patriots.
Get the most out of the NFL with Borgata Online
If you are a fan of the NFL and online sports betting, then you will want to visit Borgata Online for all the latest NFL action, odds and picks for upcoming games. We give you access to online sports betting on all major sports and sporting events, so sign up with us and start your sports betting journey today!