Today's online sports betting fans have a wide variety of options to choose from when it comes to placing bets on their favorite teams, players, and leagues. Thanks to advancements in technology, the online sports betting industry has seen massive growth, and betting via the internet is now widely available to sports fans all over the world, across a number of platforms.
Sports gamblers have the option of betting from their desktops, laptops, tablets or smartphones – but which is the best device for placing your wagers? While smartphone users may favor the convenience of their phones, those who are more comfortable working at a desktop computer will likely choose the wider screen option and a larger working space to place their sports bets.
With a number of high-quality, user-friendly online sportsbooks available on both mobile and desktop, this decision is ultimately a matter of preference. However, there are a number of things to think about when choosing which device will most suit your betting needs.
Factors to consider
1. Convenience
As a keen bettor, convenience can play a vital role in your betting experience. When the opportunity arises, you might want to be able to make a bet on the spot, such as when you are watching a game at a bar. Mobile phones are the ideal way to do this, as they offer a level of portability that desktops or even laptops can't. It all comes down to how you like to place your wagers.
2. Research
For those who may bet on a variety of teams, leagues, or even sports, research and analysis are important factors when it comes to making smart, informed decisions. Accessing information on the history of teams, game news and updates, as well as reviewing expert analysis, becomes part of the betting process.
While some people may use their smartphones for anything and everything, most will probably find research easiest on desktop computers or laptops, where the wide screen makes for easy reading, and having multiple tabs open at once is not an issue.
3. Display
Being able to review sports betting odds via a clear and efficient betting website or sportsbook is one of the most essential aspects of online betting. While many may automatically assume that a desktop computer or laptop would hands-down be best for this, smartphones may work just as well, depending on your needs and preferences.
The best sports betting websites have been optimized to comfortably display pages on both computer and mobile, either via a website or a betting app.
4. User experience
This factor depends on your individual preferences, but there are still some things worth considering. As mentioned before, the best betting websites and apps have been optimized for use on both desktop and mobile devices, standardizing the user experience across all platforms. However, there are still other points to consider when reviewing user experience, not least device battery life, available connections, and mobility.
Of course, battery life can vary from one device to another, but you can prevent your battery running flat halfway through an important game by being prepared. Placing bets using a device that has access to a secure connection is also important, and mobile devices offer an added advantage here in being able to utilize both WiFi and 5G mobile data, allowing for greater spontaneity. Finally, portability itself is a huge contributing factor to user experience, offering greater accessibility, whether during a live game, on the go, or at home.
Bonuses and promotions
Online casinos and sportsbooks offer some great bonuses and promotions to both new and loyal customers. From sign-up promotions to bonus offers when you refer a friend, most packages are available to both mobile and desktop users alike. Customers can usually access their account from either platform, so while the interface may look slightly different on each, the rewards are the same.
Sports betting on desktop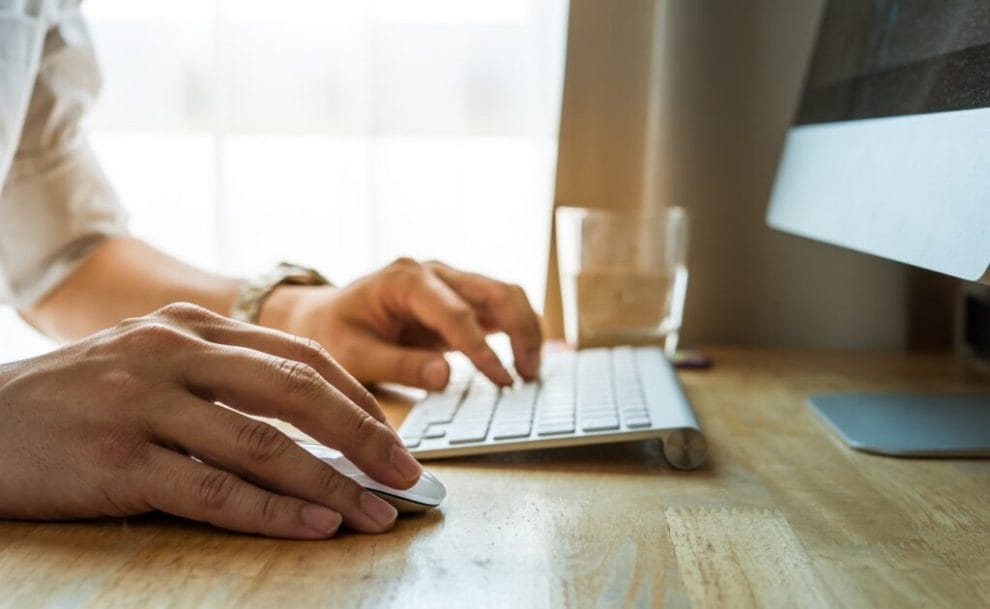 Personal computers are an essential part of our day-to-day lives, making betting online, along with the research the process entails, an easy and enjoyable experience. The large screen offers a high-quality view of betting odds, game scores, and most importantly, the outcome of your wager.
Betting on a desktop or laptop is as easy as connecting to a stable internet source, registering with a good betting site, selecting your game of choice and placing a bet – and it can all be done within a few clicks. Of course, you'll need to manage your bankroll and place your wagers accordingly, as well as do your research on the games and teams, all of which can be achieved right there, on your PC.
Sports betting on a mobile device
Many people enjoy the ease and comfort of betting on their computers or laptops, but by contrast, many others find their mobile phones to be the most convenient and accessible betting device. Mobile phones and tablets provide unparalleled flexibility for the betting process, making them perfect for placing wagers when on the go, as well as during live games.
Similar to betting on a computer, this process has been optimized to be easy and efficient via a smartphone or other mobile device. Simply secure your connection, register with your website of choice, download the associated betting app and start betting, wherever you are. This process means you'll be part of the action and won't have to worry about missing out.
Choose the best device for you
While betting on either a desktop computer or mobile device both have their advantages, ultimately it comes down to personal preference and what's most easily available to you. But the really great thing is that you don't actually have to choose, because you can switch between the two platforms if you own both device types. That's right! You can bet on whichever device is most readily accessible and best suits your situation at the time you need it. By way of an example, you could do your research on an upcoming game you want to bet on via your laptop, then make an appropriate wager later on in the day during a live game via your mobile.
Get the best online sports betting odds at Borgata Online
Borgata Online is a world-class online sportsbook and betting site that gives you easy access to some of the best sports betting odds on all platforms via either webpage or our mobile app, making your betting experience seamless and informed.
Register with Borgata Online for the latest sports betting lines, news and updates, and more!