2021 was quite the roller coaster ride for online sports betting, especially in the Mixed Martial Arts (MMA) arena. There were surprising new champions, and shocking defeats and downfalls. With many top-tier arena-packing matches set to happen in 2022, it's time to look at the stars who are the most likely to make waves in online MMA betting this year. Don't blink, or you might miss it. Some of these rising stars are on the fast track to championship titles. Here are nine of the best fighters to keep an eye on this year.
1. Dustin Poirier
Not much in life is certain, but you can always bet on Dustin Poirer's paralyzing kicks and knockout punches. With his growing popularity in UFC news, the quick grappler lost only twice in the past five years and was the first to ever beat Connor McGregor with a knockout at UFC 257. After winning several 'Fight of the Night' and 'Performance of the Night' honors, he is projected to win a championship this year, possibly against Charles Oliveira.
Poirier had an incredible year in 2021. His back-to-back victories against McGregor set him apart from other lightweights. In 2022 he is set to match up against a bigger competitor, Oliveira, for a third shot at the title. Though he is one to watch, Poirier has declined title matches in the past in favor of big-money fights. Instead, fans might see him fight against Nate Diaz or even continue his feud with McGregor for a fourth row.
2. Amanda Nunes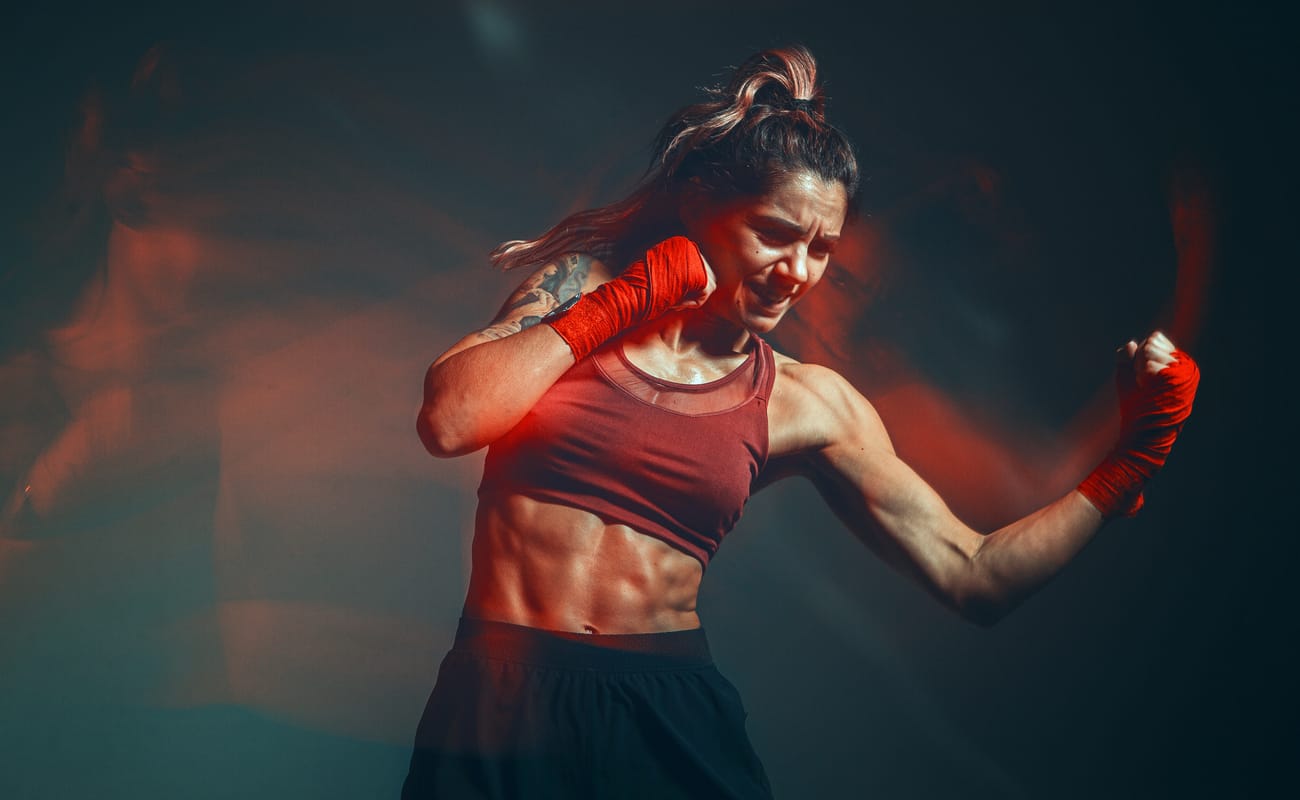 Amanda Nunes' nickname, the Lioness, is quite fitting. She is known for her intimidating pound-for-pound and round-for-round fighting style and has become the most feared female fighter ever. Her bark isn't without a bite; her blows pack tremendous power.
Late last year, the Lioness took her first loss in years against Julianna Pena. The defeat was one of the biggest upsets in UFC history and shocked the MMA betting world. Her incredible fighting ability is set to only improve in 2022, and fans can expect a rematch before the end of the year, where she'll attempt to become a two-division World Champion.
3. Jon Jones
So far, this list seems biased towards lightweight fighters. However, the next entry is moving up a weight class in 2022. After an impressive career as a lightweight fighter for ten years, Jones announced his decision to become a heavyweight last year.
Jones almost lost his UFC Lightweight Champion title last year in a nail-biting fight against Thiago Santos. At the age of 34, Jones may seem to be past his fighting prime. However, he is still one of UFC's most dangerous combat fighters. In 2022, fans are yet to see how his weight gain will affect his speed and mobility, or if the new class will increase his striking power. Online sports bettors can look forward to fights against worthy opponents such as Ciryl Gane and Francis Ngannou. A new class will mean new MMA odds and ratings for the fighter.
4. Alex Pereira
Alex Pereira, a Brazilian middleweight, delivered the best knockout of 2021 in his victory against Andreas Michailidis. His second-round flying knee remains one of the highlights of the year in UFC fighting. He even defeated reigning UFC middleweight champ Israel Adesanya in two GLORY kickboxing fights years ago.
Though Pereira still has a long way to go before he gets a chance at winning the title, he's created a lot of buzz in the year since his debut at the Octagon. This year we expect to see his takedown defense and his impressive grappling skills against Adesanya in a UFC fight for the first time. It will be interesting to see what a new set of mixed martial arts rules will do to the pair's UFC rankings. Can he only beat Adesanyo in kickboxing?
5. Ian Gary
Ian Gary was signed by Dana White after he sustained a seven-fight winning streak that earned him the welterweight title against Jack Grant. After his victory at Cage Warriors 125, he knocked out Jordan Williams with a debilitating head kick at Madison Square Garden.
He's often considered the successor to Conor McGregor's throne. Under the guidance of Henri Hooft, Sanford MMA head coach, we expect to see him dominate the welterweight UFC rankings this year.
6. Erin Blanchfield
Although Erin Blanchfield is only 22 years old, her MMA career mimics that of a much more advanced fighter. In her UFC debut in September, she defeated an older and more experienced Sarah Alpar. She followed this with a win against Miranda Maverick before the end of the year. Though Blanchfield isn't in the flyweight Top 15, one more win will see her qualify. Her only career loss, against Tracy Cortez, is still disputed, with almost all her victories being unanimous.
In 2022, we expect to see her challenge the current flyweight champion, Valentina Shevchenko. Though the former Eddie Bravo Invitational champion has only made two Octagon appearances, her skills prove she is a top contender in the flyweight division.
7. Khamzat Chimaev
Khamzat Chimaev fought against Li Jingliang in his first competition in October 2021. He defeated the 13th ranking welterweight fighter in a quick fight without absorbing a single blow. The 27-year-old fighter has fought in 10 games undefeated, four of which were in the Octagon.
In 2022, UFC fans can look forward to Chimaev going up against his first top-ranked opponent. Before the year's end, Usman could be defending his title against the Swede.
8. Islam Makhachev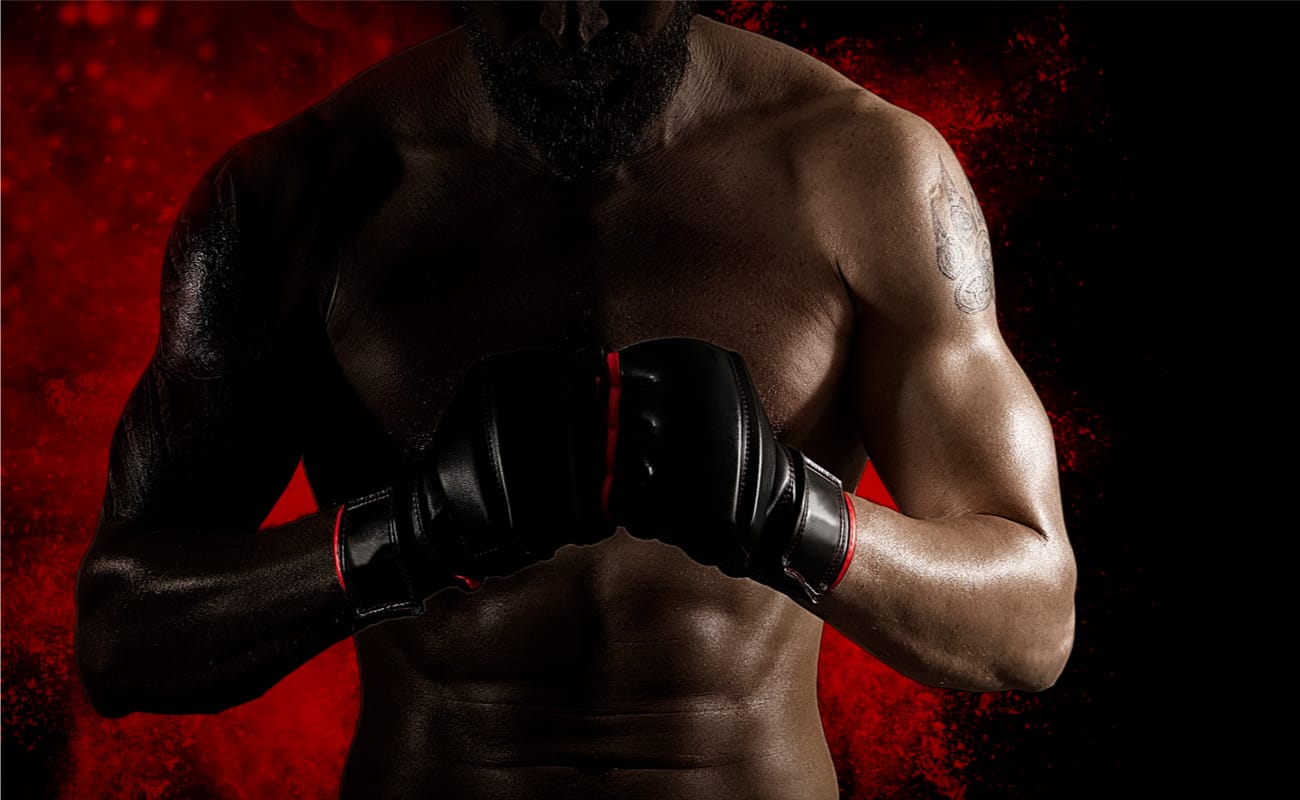 After stepping back from the ring for a year, Islam Makhachev came blasting back with two consecutive wins in 2021 against ranking opponents Drew Dober and Thiago Moises. Makhachev is currently ranking number four in the lightweight division and is set to fight against third-ranking Beneil Dariush this year.
UFC odds expect the fighter to get his title shot this year, with his skills proving him to be a worthy contender for the top three.
9. Kamaru Usman
It would be a shame to end the list without mentioning the world's current number one Pound for Pound fighter. Kamaru Usman is considered one of the top welterweights in MMA history, with 20 wins and only one loss. His last loss in a game was in 2013.
The Nigerian fighter will indeed prove a nightmare to any other fighter looking to take his number one spot this year, and we can't wait to witness it. Fans are anticipating possible Usman matchups against Khamzat Chimaev and Francis Ngannou in 2022.
Join Borgata and bet on your UFC champions
2022 is set to be an explosive year in MMA betting. Let Borgata make your online sports betting easier. If you're looking to bet on your favorite UFC fighters, or for sports betting with great odds, you're in the right place. Make Borgata your online sportsbook of choice, and bet on our wide variety of sports.
Register with Borgata and take part in the Octagon madness without leaving your home. Our online casino offers wagers on sports like basketball, soccer, baseball and so much more.