The gloves are off as the boxing calendar opens for 2022. Boxing fans are in for a treat with some epic match-ups between the world's best boxers right now. These gloved gladiators are at the peak of their strength, power and fitness, while their personal rivalries and theatrics in the ring are bound to turn some of the big boxing matches coming up into epic entertainment. Boxing makes for great online sports betting, too, with round-by-round betting possibilities in all boxing weight classes. The best boxing betting tip, of course, is to know your boxers as well as they know their opponents, so let's take a look at the most famous boxers who'll be meeting in the ring this year.
Chris Eubank Jr.
Middleweight boxer Chris Eubank Jr. was already famous before he first stepped into the ring. That's because he's the son of the legendary Chris Eubank, one of the greatest British boxers of all time. This instant celebrity didn't do his boxing career any favors. When Eubank Jr. turned professional in 2011, critics pointed out that his amateur background comprised only 26 bouts, suggesting that his path had been smoothed for him. When he started racking up wins against relative unknowns such as Kirilas Psonko and Tadas Jonkus, his haters said that he was an impostor, a media creation who would never be able to box or punch like his father.
In 2014, Eubank Jr. proved them wrong when he stepped up against the much more experienced Billy Joe Saunders. Saunders had the upper hand during the first six rounds, but Eubank Jr. dominated the second half. The split-decision verdict proved that he could fight. Today, Eubank Jr. is a former British middleweight champion and world title challenger with a 30-2 record, including wins over some top names. But he still has to deal with people saying that he's more interested in being a celebrity than a fighter. The latest accusation comes from Liam Williams, his boxing weight class rival. By calling Eubanks Jr. "a total clown" on social media, Williams ensured that their fight on 6 February would be a grudge match worth watching.
Kell Brook
Ezekiel "Kell" Brook is a professional boxer who grew up in Sheffield, UK. Ranked as one of the world's best active welterweights, he was British welterweight champion from 2008 to 2010, held the IBF welterweight from 2014 to 2017, and challenged for the WBO welterweight title in 2020. Sports commentators say that Brook's career highlight to date was his majority-decision points win over then-reigning IBO champion Shawn Porter in 2014. Porter came out very aggressively, but Brook stood the pace and swayed the judges with his clean power shots.
In 2016, Brook stepped up two boxing weight classes to take on Gennadiy Golovkin. He landed some clean shots, but the pressure from the Kazakh middleweight was too much for him. After a series of uninspiring matches, Brook made an explosive return to form against Mark DeLuca in his hometown of Sheffield in 2019. After a spectacular display of style and control, Brook knocked the American out in the seventh round of their super welterweight bout.
Brook's technical skill makes him an interesting boxing betting prospect. His next bout is against fellow Brit Amir Khan on February 19. The two have been bitter rivals for years, but this is the first time they'll trade blows professionally. The boxing betting odds currently favor Brook to win, but you can never tell with boxing.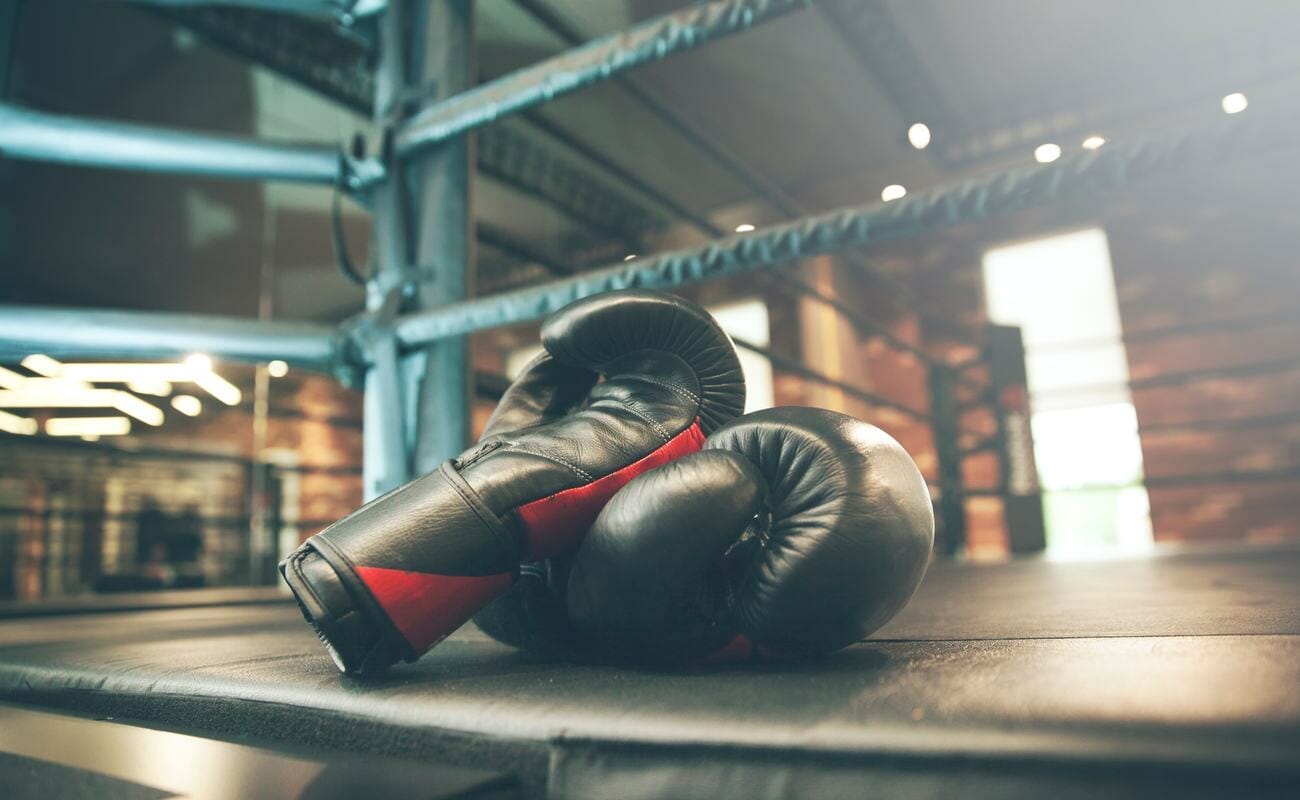 Lawrence Okolie
If Lawrence Okolie hadn't been clinically obese, he'd never have become a boxer. Born to Nigerian parents in Hackney, London, he weighed more than 266 pounds at age 17, so he started boxing to lose weight. Watching British boxer Anthony Joshua's gold medal win at the London 2012 Olympics (he was working for McDonald's for $8 an hour at the time) inspired Okolie to take his boxing training more seriously. After just 15 amateur fights, he was selected to compete in the heavyweight division at the 2016 Rio Olympics, where he reached the final 16.
In 2017, Okolie decided to go professional, opting for the cruiser-weight class in hopes of leveling up to heavyweight in the future. This proved to be a good decision, as he racked up one belt after another: 2018 WBA Continental cruiserweight champion, 2018 Commonwealth cruiserweight champion, 2018 British cruiserweight champion, 2019 European cruiserweight champion and 2020 WBO International cruiserweight champion.
The unbeaten 28-year-old vegan successfully defended that title in 2021, comfortably knocking out Dilan Prasovic in the third round to win his 17th victory and his 14th by knockout. Okolie is defending his title for the second time against Poland's Michal Cieslak on February 28. Current boxing betting odds massively favor Okolie to win.
Amanda Serrano
They call her "the Real Deal" and for good reason. With 44 fights, 40 wins, 30 knockouts and only one loss in her 11-year career, Amanda Serrano could be the greatest woman boxer of all time. Based in Brooklyn, New York, the 33-year-old Puerto Rican also competes in Mixed Martial Arts (MMA) and professional wrestling events, but boxing is where she shines brightest. Known for her explosive right hooks, Serrano has held belts in seven different boxing weight classes ranging from super flyweight to light-welterweight and taken the crowns from nine world champions.
In 2013, she knocked out Wanda Pena Ozuna for the vacant UBF and IBA Featherweight titles. In 2014, she disposed of Argentinean Maria Maderna in six rounds to take home the WBO lightweight strap. In 2016, Serrano demolished Olivia Gerula in one round to win the vacant WBO featherweight title. That same year, Serrano's right hook knocked out Alexandra Lazar after just 44 seconds, earning her the WBO junior featherweight belt. The successful defense of her WBO junior featherweight world title against Yazmin Rivas in 2017 was the first English-language women's fight to be broadcast in the US since 2007. A knockout against Dahiana Santana won Serrano the 2017 WBO bantamweight crown. Two years later, she took the WBO junior welterweight strap from Yamila Esther Reynoso, making Serrano the first woman to win belts in six weight categories. This feat was followed by wins against Heather Hardy, Simone Aparecida Da Silva, Dahiana Santana and Daniela Romina Bermudez.
Serrano's upcoming bout against undefeated Irish woman boxer Katie Taylor in Madison Square Garden on 22 May has been billed as the biggest fight in women's boxing history and a major highlight for sports betting in the USA.
Get a ring-side seat for the best boxing betting at Borgata Online
Round by round, blow by blow, you can follow the best boxers right now at Borgata Online. Register for great boxing betting odds on the most explosive upcoming matches. While you're waiting for the big fight, enjoy more top online sports betting events on our sportsbook: all the major league sports plus MMA, tennis, golf, Formula One and more. For a flutter between sports events, our online casino has a broad range of premium online slots and table games for you to enjoy. It's 360-degree entertainment here at Borgata Online!