Each year, NASCAR (the National Association for Stock Car Auto Racing) organises more than 1,500 stock car races at over 100 tracks in 48 US states, as well as in Canada, Mexico, and Europe. Betting on NASCAR has become one of the most popular online sports betting options in North America. The season typically runs from February into early November every year, and motorsports fans can enjoy multiple stock car races at different tracks almost every week.
Although there's a variety of series and different styles of NASCAR racing, the Truck Series, Xfinity Series, and Cup Series are undoubtedly the favorites for sports bettors across the country.
NASCAR betting can be daunting if you aren't entirely familiar with the sport, as the sports betting lines and options are a little different to other sports such as football and baseball. Luckily, betting on NASCAR is actually really straightforward once you get to grips with what you should be keeping an eye out for each week.
Here are some NASCAR betting tips and basics for beginners, including the different types of bets you can place on this motorsport.
Reading the odds
Before putting a wager down, it's important to understand NASCAR betting odds, and how they work, because they determine how much money you'll win on a bet. Almost every driver – with a rare exception – will have a "+" next to their odds for a race or series. This is the payout that a bettor will receive on top of the money that they wager, if that driver wins their race or particular bet that has been placed on them.
For example, if Chase Elliott has odds of +800 to win a certain race, then the bettor will receive $80 for every $10 that they bet if Elliott does indeed win. However, if a driver has a "-" in front of their odds, the return to the bettor will be below even-money on their winning wager. What does this mean? Simply put – bettors will risk more money to make a profit smaller than their bet. For example, if the odds are at -150, the bettor would have to put in $15 to win $10 profit and get a $25 return.
Types of NASCAR bets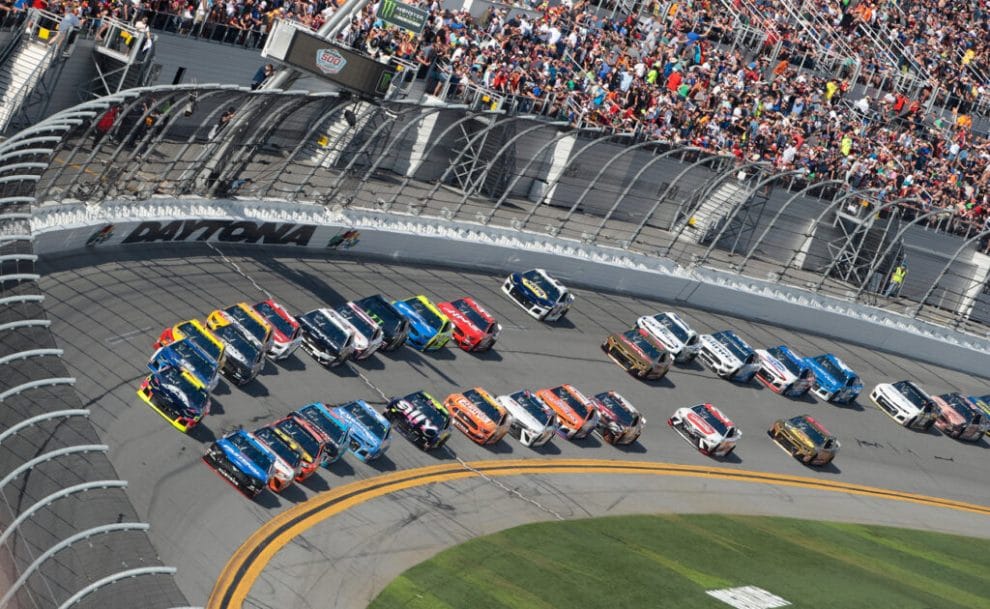 As with other types of sports betting, NASCAR has quite a few betting options to choose from. These are the most popular types of NASCAR bets that you'll see at the best online sportsbooks:
Pick a winner
This might seem to be a straightforward bet, but it's no way as simple as choosing the winner of an NFL game. Although similar to a moneyline bet in other sports, choosing the winner in NASCAR is easily the most difficult bet to get right. Of course, the risk of taking this bet is big, which means the payout could be substantial too. If you're just starting out with NASCAR betting, it's important to keep in mind that winning this bet is more difficult than it seems.
Finish props
If you know that a driver is going to have a good race, but you don't know if they'll finish in first place, then a finish proposition bet is a good option. It involves placing a wager on the driver finishing in the top 3 (podium finish), the top 5, or the top 10. Of course, there is less risk associated with this type of bet, which means that it offers a smaller payout relative to your stake, but there's also a higher chance of getting some money back because the driver is able to finish in a number of different positions.
Head-to-head
Head-to-head or driver vs driver betting is exactly what it sounds like. Bettors can place money on a certain driver beating another. Calculations of the odds for each driver are based on current and past form, as well as the starting position for the race.
Group betting
This betting option is similar to that of the one above, except bettors will choose a driver to finish above more than one other driver. This usually involves five or more drivers, and bettors win if their driver of choice finishes higher than the other drivers in the group.
Futures bets
Some bettors might try their luck and bet on outcomes that are still a while off. For example, they could bet on the driver to win the Cup Series Drivers' Championship at the beginning of the season. As you'd imagine, you get good odds for this type of bet, because predicting the outcome is so much trickier!
Winning manufacturer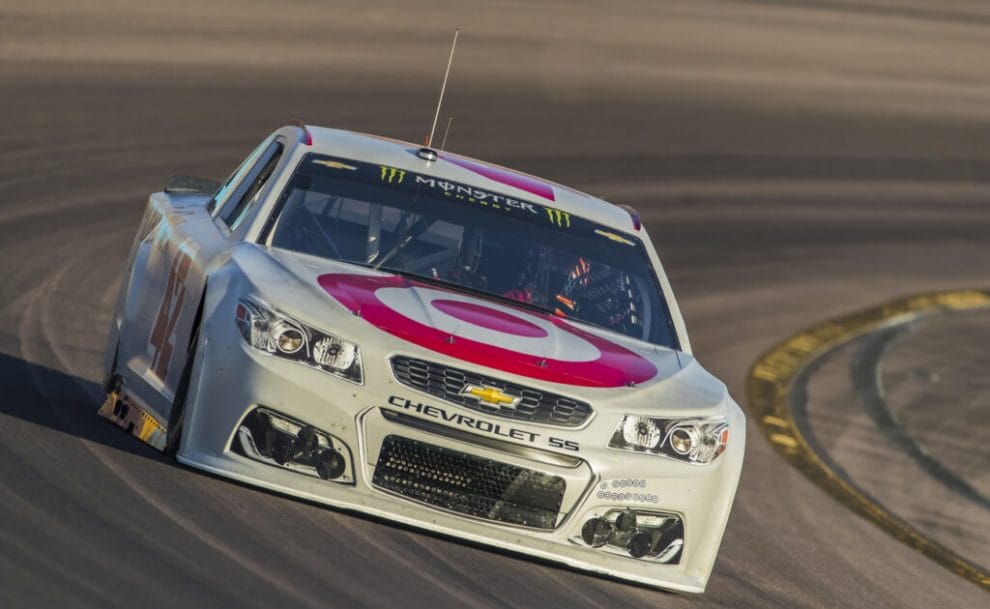 This is where bettors can place wagers on what car manufacturer will be driven by the race winner, such as Chevrolet, Ford, or Toyota. These odds are determined by history on the particular track, as well as the type of race.
Stage winners
NASCAR races are broken up into different stages, and this allows bettors to put money on who they think will place first in a particular stage of a race.
Tips for betting on NASCAR
As you might imagine, betting on the best driver in NASCAR doesn't guarantee success because there's a lot more than pure talent that will determine the outcome of a stock car race. Here are just some of the things that you should keep in mind before placing your bets:
Track type: There are different types of tracks, and some drivers perform better depending on where the race takes place. Find out the track type, such as superspeedways, short-track ovals, or road courses – then look at the type that best suits your favorite driver.
Form and momentum: Just like any other sport, NASCAR drivers can go through good streaks and bad streaks. Before betting, check out their momentum – whether they've been winning or getting place finishes. Ensure those drivers aren't in a slump when you bet on them.
The game plan: Not all drivers that are on the track need to win the race. Some have to put on a big performance to qualify, while others are simply out there, driving for points. Always check what a driver needs to do during a race to find out what their motivation is going to be like.
Get the best sports betting odds with BetMGM
So, now that you know a little more about betting on NASCAR, you're ready to get those betting engines revving! At BetMGM, we have an online sportsbook where we offer a whole host of amazing NASCAR betting options for beginners and experienced bettors alike.
Register with BetMGM to place your motorsports wagers with us, and access a wide range of sports betting lines for other sports, too