Marquez Valdes-Scantling entered the Green Bay Packers' Week 11 game against the Indianapolis Colts with 202 yards and three touchdowns in his last two games. Despite 38.2 fantasy points (in standard non-PPR scoring leagues) and four teams on bye, Valdes-Scantling was rostered in approximately 30 percent of leagues across the major fantasy football platforms.
Fantasy owners who started the Packers' third-year receiver in place of Stefon Diggs, Allen Robinson, Sterling Shepard, or another receiver or flex player on the four bye-week teams were rewarded with zero catches for zero yards and zero points through his first three quarters. Then, down three points with 80 seconds remaining, after a nine-yard reception earlier in the quarter, Valdes-Scantling delivered the biggest play of his career, a 47-yard reception to the Colts' 47-yard line on 3rd-and-10. Without the catch, the Packers' win probability would've plummeted, and they were likely headed to a three-point regulation loss.
Bad for the Packers, their third loss in six games, and bad for bettors who took the Packers to cover +2 in Week 11 NFL betting. However, after the 47-yard reception and another 38 yards to set up 3rd-and-3 from the Colts' 8-yard line, the Packers had, presumably, one touchdown shot to avoid a third loss and six games. And Packers' bettors had one play to secure their +2 wagers.
That didn't happen in the final seconds, nor did it happen in overtime when a Valdes-Scantling fumble led to a Rodrigo Blankenship game-winning field goal.
Loss for the Packers, loss for Packers' +2 bettors, loss for the Packers' +105 moneyline bettors, and potentially a loss for Valdes-Scantling spot-start fantasy owners after a 5.3-point outing dipped to a 3.3-point outing with the fumble.
Win for the Colts, win for the Colts' -2 bettors, win for the Colts' -125 moneyline bettors, and potentially a win for Blankenship fantasy owners after a 12-point outing became a 15-point outing with his third field goal of the game.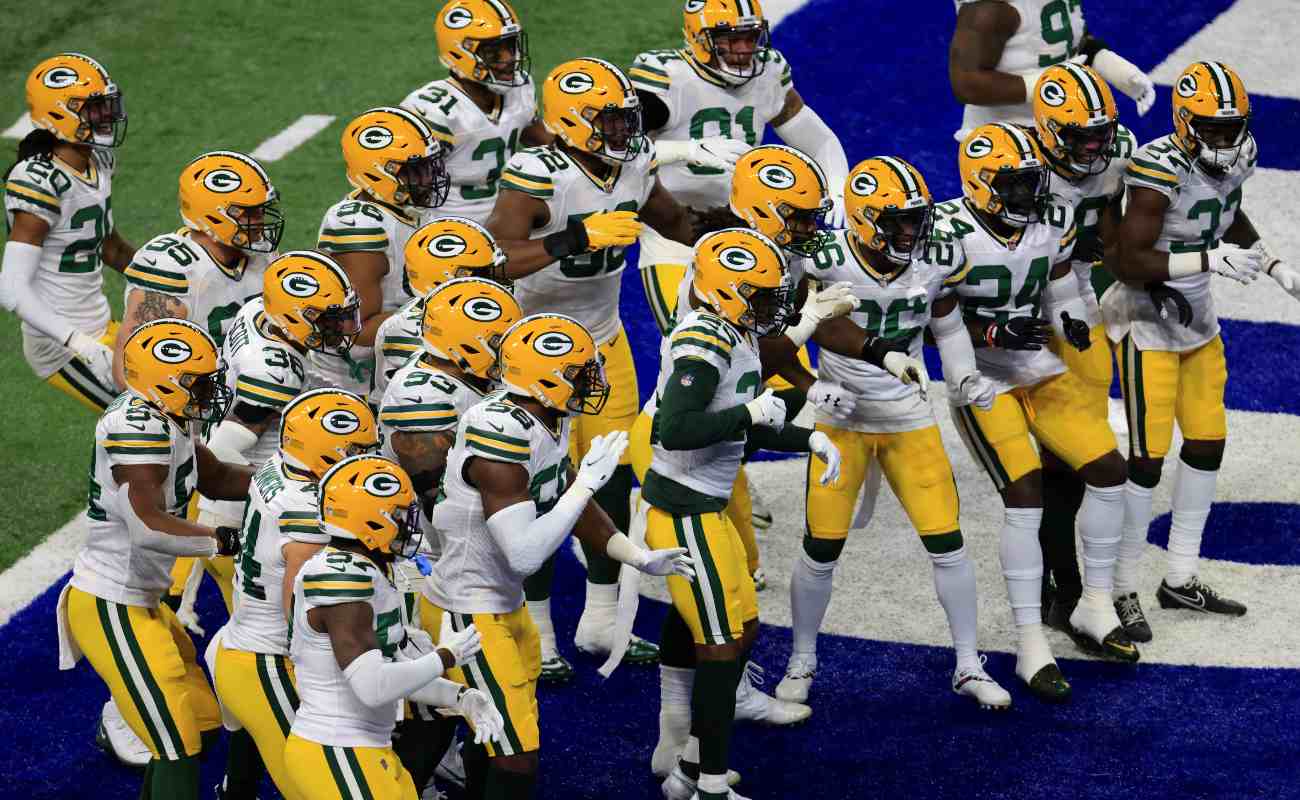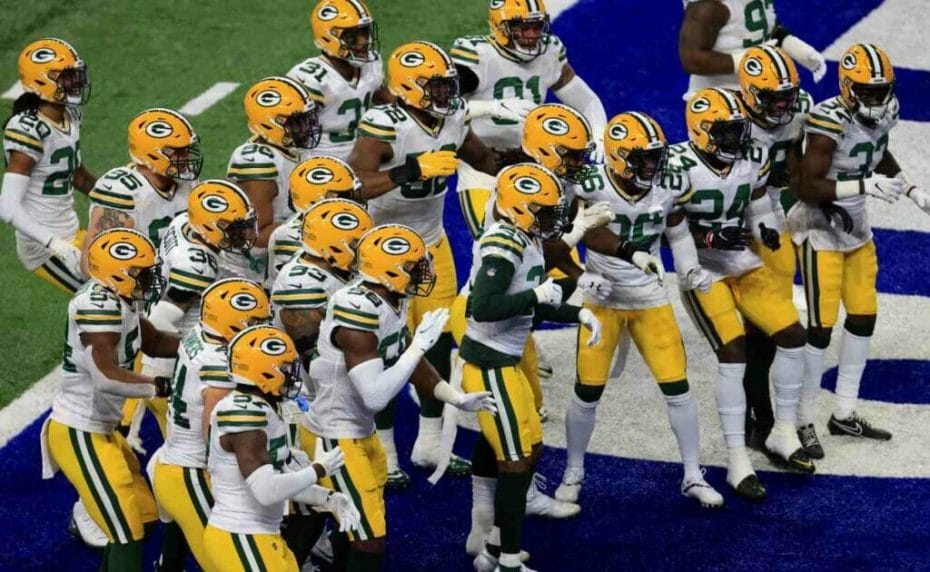 Marquez Valdes-Scantling's 47-yard catch was likely made irrelevant by his fumble. Without it, and presumably a Packers' regulation loss, the Colts would've covered with a 31-28 win. With it, the Colts still covered. And with the catch, and even with the fumble, Valdes-Scantling delivered a potentially critical 3.3 points to fantasy owners jockeying for playoff positioning. He also delivered another 76 passing yards for Aaron Rodgers on the drive, 32 receiving yards for Davante Adams, seven receiving yards for Robert Tonyan, and a field goal for Mason Crosby. And, for the Colts, another forced turnover for the defense (their fourth of the game), eight rushing yards for Jonathan Taylor, and the field goal for Blankenship.
In the final score and on most online sports betting slips, Valdes-Scanting's 47-yard reception might've been irrelevant. In fantasy football, however, it flipped thousands of matchups with the additional points for seven players and one defence. And while we can point to the reception, fumble, game-winning field goal, and other key plays from the Colts' 34-31 win, we cannot ignore the other 100-plus plays from the game that contributed to the final score and the final scores of thousands of fantasy football matchups.
"In the case of all things which have several parts and in which the totality is not, as it were, a mere heap, but the whole is something besides the parts, there is a cause; for even in bodies contact is the cause of unity in some cases, and in others viscosity or some other such quality."
Aristotle never said, "The whole is greater than the sum of its parts." He said, "The whole is something besides the parts," a stark contrast to the typically misquoted assertion and a perfect representation of the complicated dichotomy of fantasy sports betting vs. sports betting.
In both cases, winnings and losses, whether it be league fees or game bets, are always dependent on the individual parts (i.e., players, plays, coaching decision, etc.) producing a whole (i.e,. final score in the actual game or final score in the fantasy game), doing so by finding an advantage over your opponent. That, however, occurs in different games and against different targets, one moving and one stationary.
In fantasy sports, you might have 10 players on 10 different teams playing in 10 different games. And those 10 players must outperform 10 opposing players on 10 different teams in 10 different games with an end goal of defeating another fantasy owner. For sports betting, specifically in the case of betting on the outcome, you are betting one team against the house. While the house seeks a balance in wagers by, in part, weighing the public's confidence in a particular team or player, the bettor is facing a stationary target.
At kickoff, Packers' bettors knew the Packers couldn't lose by two or more points. For more than three and a half hours, their +2 ticket didn't change. They might've placed additional in-game wagers, but the pre-kickoff wager number doesn't change. That doesn't exist in fantasy sports until all players on one team have completed their games. Some Marquez Valdes-Scantling owners might've faced a stationary target late in the game after all afternoon games were done, but most owners faced a moving target for the first 55 minutes, not knowing how many points the Packers' receiver needed to secure a fantasy football win.
Ultimately, it was one 63-minute game on Sunday in Indianapolis with one final score. It was also one 63-minute game with 131 plays because the whole is always different than the parts. Fantasy sports betting is always different than sports betting.
Place NFL Wagers at BetMGM
At BetMGM, we have up-to-the-minute NFL betting odds, lines, and tips to ensure the best NFL betting experience. Don't miss an opportunity to bet on in-game lines, futures, and more at BetMGM.
Andrew Doughty is a writer for BetMGM and host of High Motor, a college football podcast available on Apple Podcasts and everywhere else. He has written for Sports Illustrated, HERO Sports, Bleacher Report, and SB Nation. Follow him on Twitter: @adoughty88