Uncertainty has plagued NHL teams in recent months. Pandemic-related disruptions threw the NHL schedule out completely and caused many match postponements, much to the disappointment of fans and online sports betting pundits. But certainty has returned, thanks to the NHL's decision to opt out of the 2022 Beijing Winter Olympics and concentrate on getting hockey back into business, starting with a new schedule that makes up for all the games (more than 50!) that were missed last year. The NHL's Covid-19 protocols have also been updated to ensure maximum continuity. At last, fans can focus on the important questions, such as: Who will win the league this year? As we head into the new season, let's take a look at the teams who've consistently featured at the top end of the NHL power rankings.
Colorado Avalanche
After a rocky start, the Avalanche have had a great season, and now they're sitting at the top of the NHL power rankings for the first time. They deserve to, after winning seven games in a row, going 9-0-1 in their last ten games and achieving a .762 win percentage with a +49 goal differential. Power play is at 24.8% and they have the most goals per game in the league. Several of their players are in the top half of scoring, including Nazem Kadri, Nathan MacKinnon, Mikko Rantanen, Gabriel Landeskog and Cale Makar. Pavel Francouz's goaltending has been outstanding, too. MacKinnon, unfortunately, is out until further notice, but the latest ice hockey betting odds still favor the Avalanche to win the Cup.
Pittsburgh Penguins
The Penguins are on a roll, winning five straight games and going 8-2-0 in their last ten. With a .695 win percentage and their playoff spot secured, they're playing with confidence. Outstanding team players are Jake Guentzel (40 points in 35 contests) and Sidney Crosby (31 in 29). Goaltender Tristan Jarry's stellar performance (2.09 goals against average and a .928 save percentage) has mitigated the Penguin's not-so-great power play (17.6%). Other points in the team's favor are their excellent penalty kill percentage and a roster of veteran players. The hockey betting lines don't fancy the Penguins' chances to win the Cup at present, but there's still half a season to get through.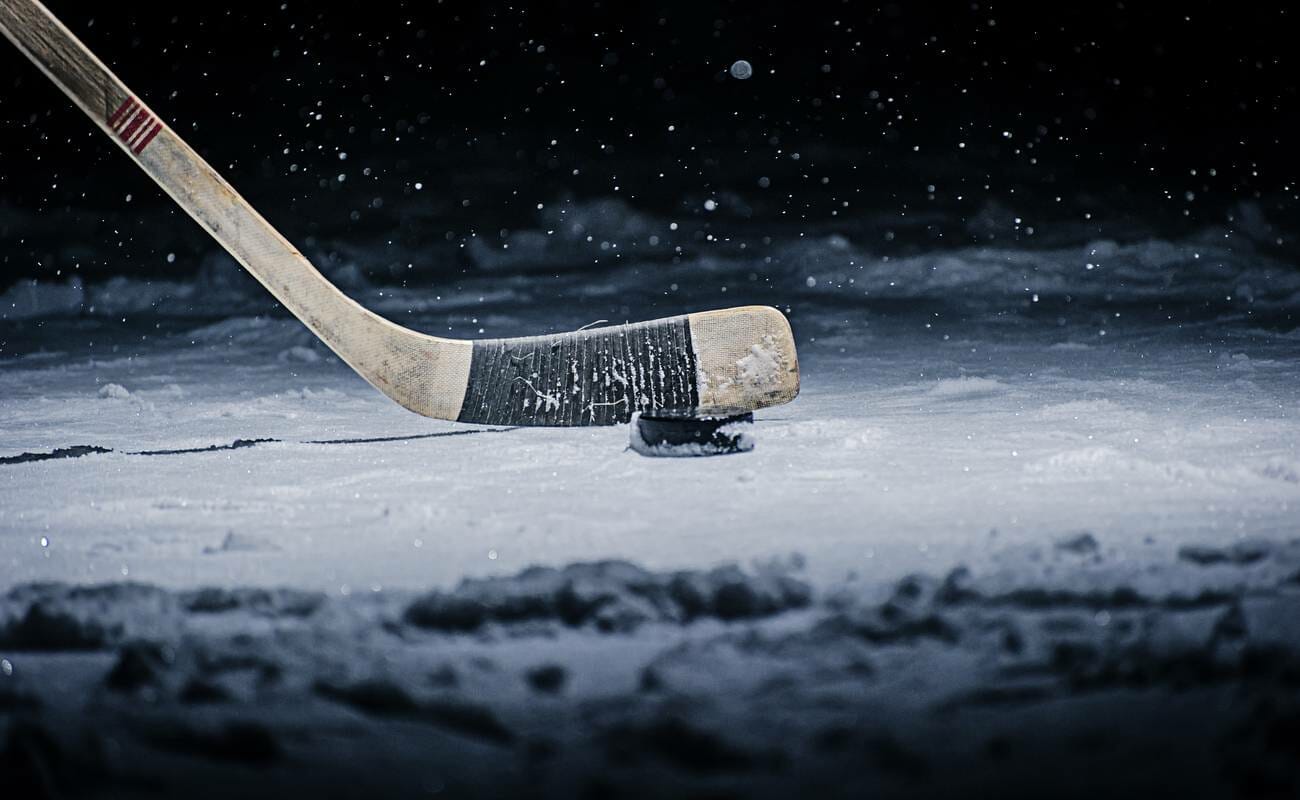 Florida Panthers
They may have lost to league newcomers the Seattle Kraken, but the Panthers are still crouched in the first three places of the NHL power rankings, waiting for a chance to pounce on the top spot. Intimidating and determined, the Panthers have repeatedly demonstrated the ability to bounce back from bad situations. Thanks to superstar players such as Aleksander Barkov, league point-leader Jonathan Huberdeau and top blueliner Aaron Ekblad, the team has achieved a +48 goal differential and went 7-2-1 in their last ten. Current NHL betting odds put them in the top five Cup favorites. Fun fact: This season, Florida won 22 of their first 25 games at home, equalling the record for the most home wins through 25 games in NHL history.
Carolina Hurricanes
The Hurricanes no longer top the NHL power rankings as they did at the start of the season, but they have the advantage over most of their opponents of having games in hand. Their +45 goal differential beats most other teams in the league, with star player Sebastian Aho racking up 42 points in 35 games. Carolina's 88.3% penalty kill is one of the best, and their power play is a formidable 26.5%. As a result, they've gone 7-2-1 in their last 10 games. This momentum could see them surge back to the top, making the Hurricanes a team to watch closely.
New York Rangers
Nobody took New York particularly seriously at the beginning of the season, but that's all changed. With 60 points and a .698 win percentage, the Rangers rank first in their division and have a top-five spot in the power rankings, and they also have games in hand. They have a +22 goal differential, going 7-3-0 in their last ten, with great performances by the likes of Artemi Panarin (45 points in 38 games) and Adam Fox (46 in 43) backed up by solid goaltending. If NHL betting odds are anything to go by, nobody can afford to take the Rangers lightly at this state.
Tampa Bay Lightning
When Tampa Bay lost 5-1 to the Anaheim Ducks, it was as though the Lightning had been struck by lightning. They bounced back to crush the San Jose Sharks 7-1, but lately, their performance has been patchy, with a +26 goal differential that isn't especially impressive. The Lightning's win percentage is a solid .709, but they've played more games than their closest rivals, so they'll need back-to-back wins to stand a chance of bringing home the Stanley Cup. That said, the Lightning has offensive talent to burn. Maybe their forthcoming stadium series match against the Nashville Predators – the first time the Lightning will participate in NHL outdoor games – will help them think out of the box.
Take ice hockey betting to the next level with Borgata Online
NHL sports betting in the USA has never been so good, as you'll soon discover when you register with Borgata Online. Turn up the fun factor with great ice hockey betting futures and specials. Get NHL betting options on individual matches and players and predict who will win the Stanley Cup. Beyond hockey betting lines, you can wager on every other major league sport, plus other exciting individual and team sports such as Formula One, NASCAR, boxing, tennis, golf and much more. If you're looking for real-money recreation between sports events, our online casino has a broad range of prime slots and casino table games such as blackjack, poker, roulette and baccarat. Your entertainment's our guarantee at Borgata Online!