Motorsport is enthralling, exciting and pretty much guaranteed to provide racing fans with endless entertainment. After all, there's something about the revving of motors that always gets, well, one's motor revving! That's why it's unsurprising to discover that motorsports are extremely popular within the world of online sports betting. From Formula One to NASCAR, there's certainly a motorsport for everybody, and it's safe to say that most fans enjoy watching more than one series throughout the year.
If you're new to motorsport and are looking for motorsport betting tips and a guide to the best motorsports for sports betting, here are the details you need to know.
Formula One
Formula One is arguably the most sought-after motorsport in the world. It dates back to the 1940s, boasts an annual TV audience of more than 500 million and rakes in an impressive yearly revenue of $1.5 billion to $2 billion, according to Forbes. Even if you're not a regular viewer, you're probably well aware of many of this motorsport's biggest names like racing greats Michael Schumacher, Jackie Stewart, Ayrton Senna and Niki Lauda, as well as today's stand-out racers including Lewis Hamilton, Sebastian Vettel and Nico Rosberg. There's no doubt that Formula One has solidified its spot in many sports enthusiasts' hearts and at many sportsbooks around the globe.
Fast fact: It costs around $7 million to build a Formula One race car, excluding the cost of essential components.
Betting tip: Formula One betting doesn't only have to revolve around betting on which driver or team is going to win a race or who's going to snag the championship. In fact, most seasoned betters will advise you to get the idea of only betting on a single racer out of your head. It's almost always a better plan to bet on multiple drivers. Thanks to the generous payout odds that can be offered on some motorsport bets, by taking this approach, you'll still potentially land yourself a decent profit as long as one of the drivers you've chosen gets the win.
IndyCar
The IndyCar Racing League adds some diversity to the world of motorsports since it offers the best of both worlds when it comes to road courses and round tracks. IndyCar racing has a long history, dating back to 1909, which is when its first series took place. Over the years, this highly popular motorsport has evolved and now features multiple headliner events, such as the Indy 500 (literally, a 500-mile race.) This event in particular is said to draw in approximately 300,000 spectators, with a further 1.5 million fans tuning in on TV every season.
IndyCar really got its boost in the 1980s when there was a sudden massive influx of interest in the sport from various global manufacturers, and it has continued on an upward trajectory ever since.
Fast fact: Between 1950 and 1960, the Indy 500 actually formed part of the Formula One World Championship.
Betting tip: If you're an IndyCar fan who prefers to place your bets ahead of the start of a new season, always educate yourself on any changes that have taken place since the end of the previous season. You'll want to look into the switch-arounds regarding aspects of the sport such as the racecourses, regulations and the cars themselves – particularly when it comes to their engines. This knowledge will help you to better navigate the sports betting odds that are offered for this motorsport.
NASCAR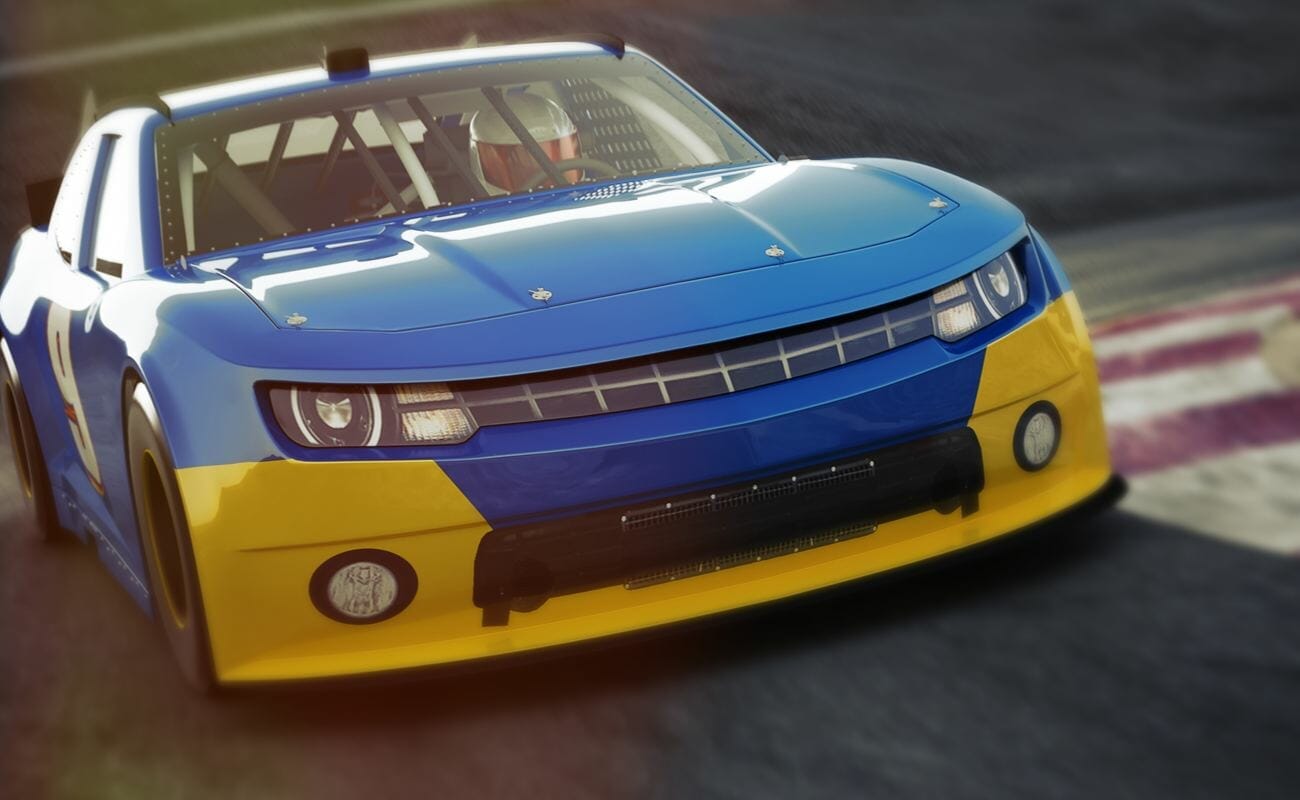 Many motorsports promise hours upon hours of nail-biting entertainment. However, the high risk associated with some of these popular racing sports can put some people off. This is why many gravitate to NASCAR racing (also known as "stock car racing.") It's viewed as much safer than Formula One and IndyCar, with all racetracks featuring sturdy barriers and NASCAR drivers urged to wear head-and-neck restraints and six-point harnesses.
Founded by William France Sr, NASCAR has its roots in the late 1940s. The very first race was held in 1949 at Charlotte Speedway in Concord, North Carolina, and the sport quickly rose in popularity across the US. It eventually became an international motorsport with numerous international series popping up all over the world, including Canada's NASCAR Pinty's Series (which is commonly abbreviated to NPS,) Mexico's NASCAR Corona Series (recently renamed the NASCAR PEAK Mexico Series) and the European NASCAR Touring Series (now known as the NASCAR Whelen Euro Series.)
Fast fact: Most NASCAR race cars can reach speeds of between 150 and 200 miles per hour.
Betting tip: Team dynamics are very important in all NASCAR racing events and NASCAR betting. While it is indeed an individual sport, there is plenty of team collaboration involved. Boosting your knowledge on how the various teams work together and what a specific driver's support system looks like could result in a higher chance of taking home a profit when taking part in online sports betting.
Ultimately, it's impossible to say which motorsport is "best" for sports betting as it all depends on preferences. All you have to do is find a motorsport you love… and take it from there.
How to bet on sports online
So, you're interested in motorsports and want to step up the action a bit by placing a few bets? If so, you're probably wondering how to go about placing motorsport bets online. The first step is to do some research on the best strategies and the various sports betting odds as they currently stand. From there, it's a matter of finding a reputable online sportsbook with a user-friendly platform and the best motorsports on its roster. Once you've found a sports betting provider that you feel comfortable with, choose the motorsport that you prefer from the menu (what's available will also obviously depend on the season,) and decide how much – and on what – you want to bet.
Remember to always bet responsibly, being sure to create a bankroll based on how much you can afford to lose, even if the sports betting odds seem to be in your favor. There's never any guarantee that you'll walk away with a profit!
Discover the fun of online sports betting at Borgata Online
Are you on the hunt for the best online sportsbook for motorsports? Here at Borgata Online, we're more than just an online casino – we offer sports betting, too. We've gone above and beyond to make it fun and easy for motorsport fans to bet on their favorite sports and events. When you register at Borgata Online via our convenient mobile portal, you'll also be able to explore all the other sports betting lines we offer, from football and baseball to basketball and golf, as well as virtual sports.