As one technological innovation leads to another, changes in sport are happening at an unprecedented pace. We've chosen to focus on sports in the future and what we can expect in one particular area – fan participation and how technology is allowing sports enthusiasts to have a more immersive experience in online sports betting and when supporting their favorite teams. So, let's gear up and get started.  
The gamification of sports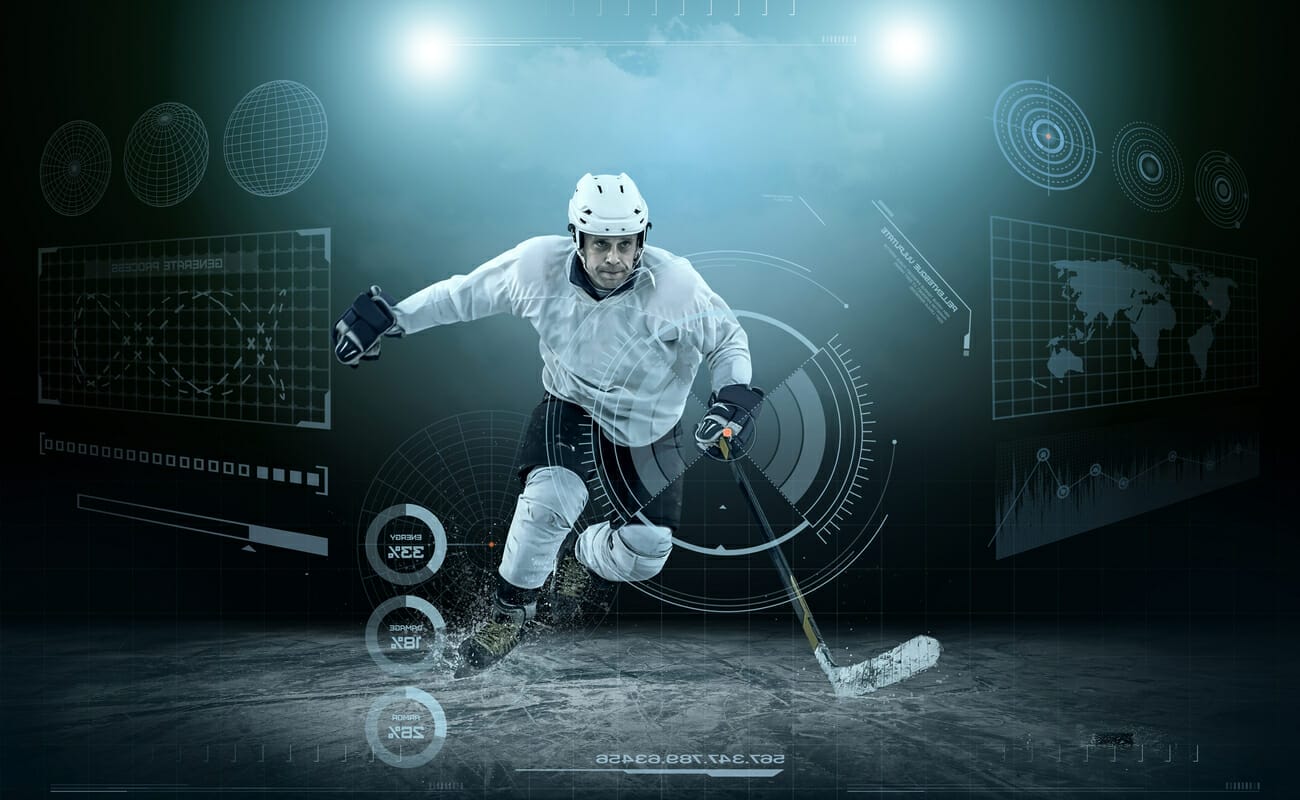 One of the biggest changes happening in sport today is the way it is packaged and consumed. Not too long ago, what was happening on the field and what was taking place on a games console were two very different things. Today, not so much. Just as sports cards once fired the imaginations of young sports fans and allowed them to continue to participate off the field as they swapped and traded baseball or football cards, younger generations have made a natural connection between sports and gaming consoles.
So, it follows that as gaming devices become ever more sophisticated, the possibilities for sports and gaming to make exciting connections are increasing at a similar pace. And while many purists may have visions of men and women hunched over gaming consoles instead of heading for fields and stadiums, there was a similar fear decades ago that athletes' transition from amateur to professional status would kill sport forever. As we now know, the opposite was true.
We predict that the gamification of sports will have several benefits:
More individuals who have grown up connecting via digital devices will be attracted to sports because the gaming format will 'speak' to them in ways that are more familiar and attractive to them.
Sports will continue to easily cross borders via the World Wide Web and could provide ways for global communities to connect, whether it's cricket fans in Kansas or ice hockey enthusiasts in Islamabad.
Gamification makes sport a lot more fun, just as television brought a new dimension to sports compared to old-school radio broadcasts.
Just as gamification of sport is allowing athletes and their coaches to reach new levels of performance, building participation from fans into aspects of a game via AR (Augmented Reality) and VR (Virtual Reality) could help individuals to improve their fitness levels.
Already online casino enthusiasts are enjoying the live dealer trend that allows players to participate in table games that are facilitated by a real-life card dealer via a live video stream. We're looking forward to technology that will allow individuals to learn how to bet on sports and participate in live sports betting as the live action unfolds with the help of a real-life croupier who they'll be able to interact with via VR and AR technology.
The phenomenal growth of virtual sports
During the darkest days of the global pandemic, virtual sports can take a bow for keeping many sporting codes alive on the airwaves and in the hearts of fans.
While fans and bettors had nowhere to go to keep their dreams of success alive, many of the best online sportsbooks, like Borgata Online, offered a virtual home for enthusiasts where they could come to place their bets and indulge in the sporting action.
We believe it is the way virtual and real sports complement each other that will grow the popularity of the trend in the long run. If you aren't familiar with the virtual format, you may think this is a bit of a reach, but here's how the synergy works (although please note that these features are not available for all titles). A virtual match unfolds based on individual players' real-world field performance data. An algorithm converts this data into a set of moves and events that unfold during a match. The format also allows bettors and matchmakers to establish their own fantasy teams created from real players and go up against other bettors' fantasy teams. It's easy to see how beautifully this lends itself to a greater knowledge of a sport and a more in-depth understanding of individual athletes, coach dynamics and team performance.
The fan as ultimate participant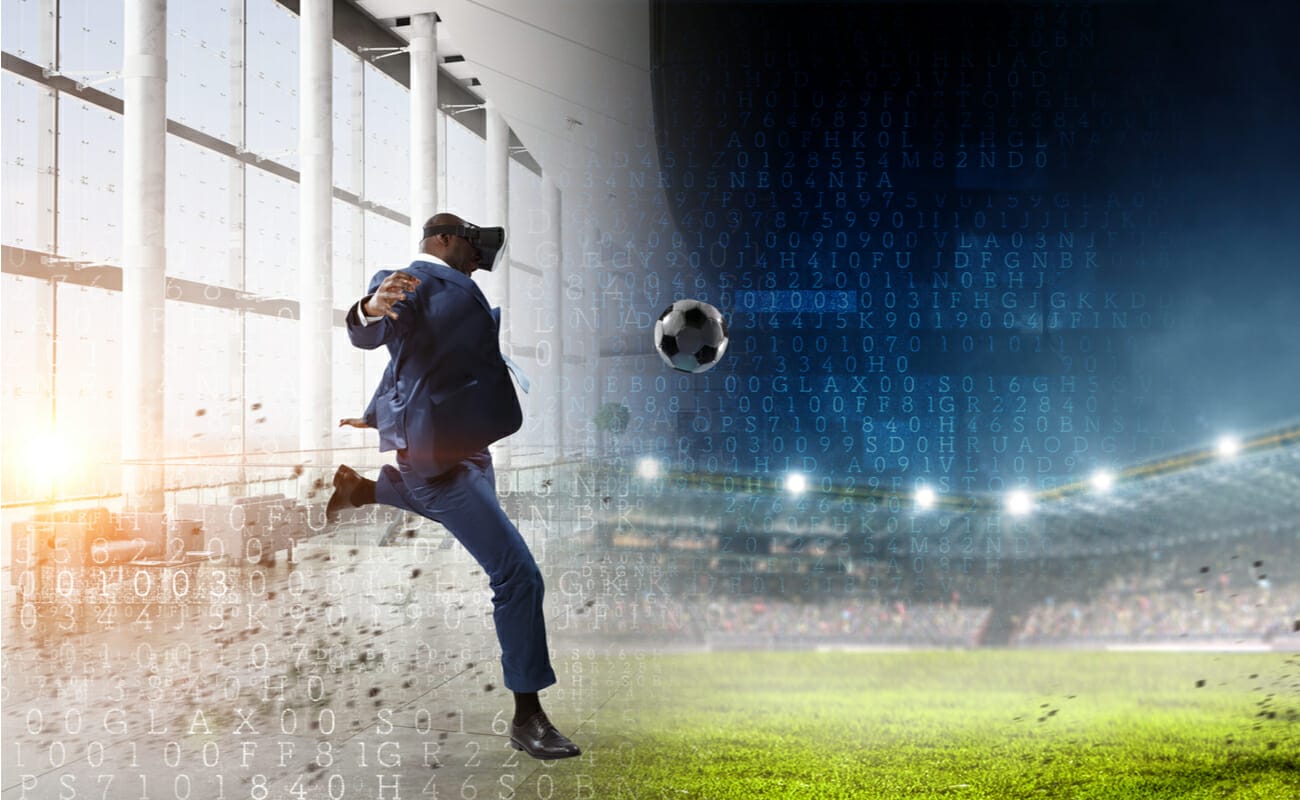 Once, fans could only dream of one day meeting their sporting heroes in person. Now the day isn't as far away as you might think when fans can access in-play data like minute-to-minute pitch changes and weather conditions, and even the heart rate and temperature of individual athletes.
Whether we're talking about AR, VR, real-time data streaming, or wearable technology that will give fans an individual athlete's viewpoint during play, at the heart of the future of all sports is fan participation.
While this may set off alarm bells around player privacy, unfair advantage and how all this technology could influence sports betting odds one day, it's about a lot more than fan voyeurism.
Professionalism brought cash into the game, which put money in players' pockets, built bigger stadiums, allowed longer seasons, and the excitement of bigger and more complex tournaments. Now, taking fan participation to the next level could result in alternative revenue streams and keep many sports codes alive that would otherwise have succumbed to things like pandemics, financial recessions and the whims of club owners or administrators. Technologies like cryptocurrency and blockchain will allow fans to participate in online sports betting by facilitating transactions without a middleman and ultimately invest directly in athletes, clubs, teams and franchises.
The best online sportsbook at Borgata Online
No matter what changes may come and how this will affect the future of sports, Borgata Online will always offer the latest odds and betting lines for all your favorite sports and events, global and local. Whatever your gambling tastes may be, register with us and try our advanced sports betting app that will keep you on top of the online betting action, along with sports news, updates and more.