In many other sports, the main focus is on the professional leagues, but many basketball fans are also hugely passionate about college-level play. It's this continually growing interest that has drawn many basketball fans, both old and new, to the National Collegiate Athletic Association (NCAA) basketball league. If you're new to college basketball and are looking to get into online sports betting, you may be looking for tips to help you learn how to bet on March Madness. Let's take a look at some of the things you should keep in mind when placing your bets.
Types of bets
Assuming you're new to the world of sports betting, you may still be getting to grips with the different types of bets. Here's a quick rundown of the most popular wagers that you can make in the lead-up to March Madness, or during the iconic tournament itself:
Moneyline – A moneyline wager is a simple bet with gamblers choosing who might win a particular game. The lower the team's odds, the more favored they are to win and the more you'll have to spend to make a profit on a win. The higher the team's odds, the less likely they are to win, but it's much easier to make a profit if the team wins.

An example of a moneyline spread:

Team A -150
Team B +120

Point spread – A point spread wager is a way of betting on two unevenly matched teams. The more favored and, generally speaking, more skilled team, must score more than the spread for a bettor to win. The underdog and, again generally speaking, less skilled team that wins or loses by less than the spread will result in a win for the bettor.

An example of a point spread:

Team A -9.5
Team B +9.5

Over/Under – An over/under wager is easy to understand but hard to predict. A bettor must decide and wager on whether the combined score of two teams will be over or under a certain amount.

An example of an over/under:

120o with odds of -110
120u with odds of -110

Futures – A futures bet is on an event that will take place in the future. Yes, while this may seem to apply to all wagers, it's more specifically connected to events further into the future, such as a team winning a tournament before the tournament starts.

An example of futures:

Team A with odds of +500
Team B with odds of +800
Team C with odds of +1200

Parlays – A parlay is a bet that combines multiple wagers into a single bet. These bets pay out more than individual bets, but this chance of an increased payout comes at a risk: Make one incorrect choice in your parlay and you'll lose the entire wager, even if all your other predictions were correct.

An example of a parlay wager on a point spread where you are required to make the correct decision across multiple multiple wagers:

Team A -4.5
Team B +4.5
– – – – – –
Team C -6.5
Team D +6.5
– – – – – –
Team E +10
Team F -10
These are not the only types of bets, but these are the wagers you'll find at most sportsbooks with college basketball betting lines.
Some basic betting tips for college basketball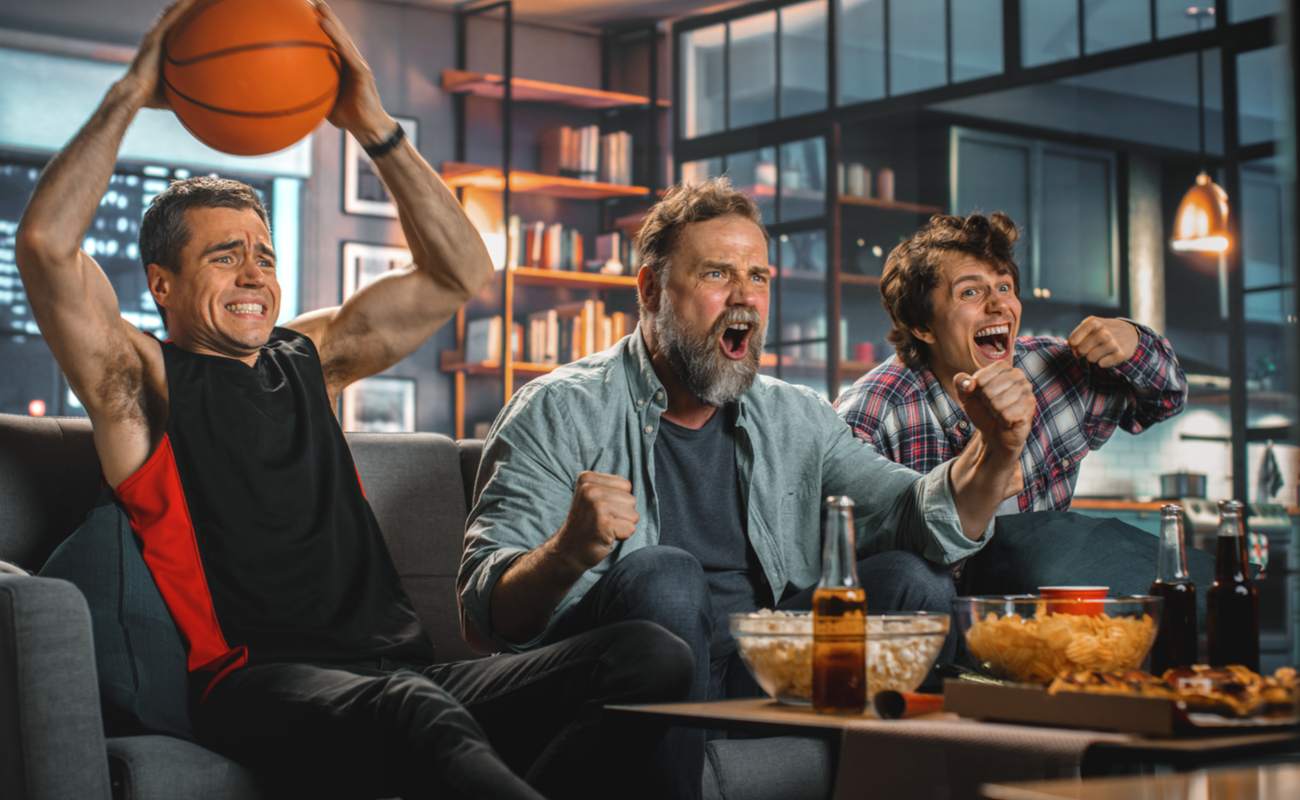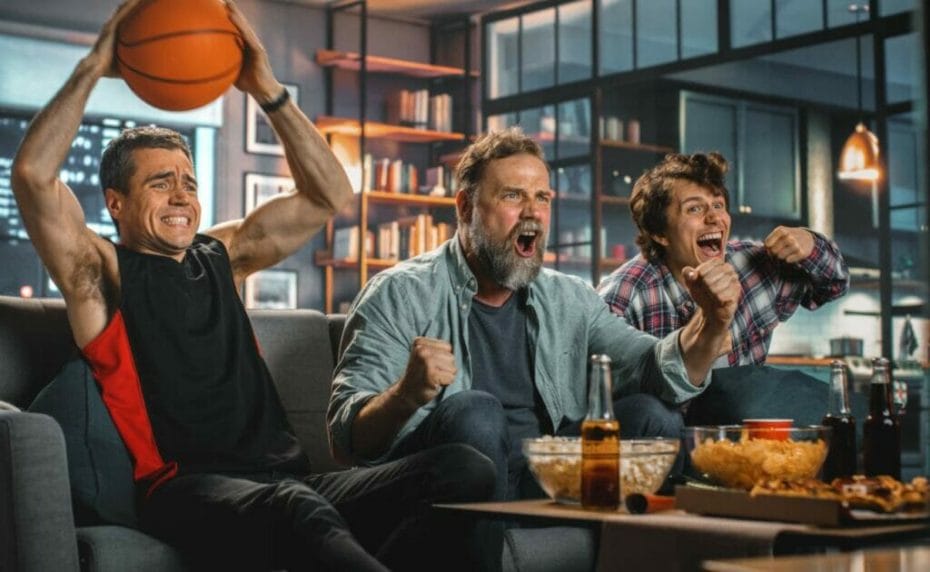 With a better understanding of the most common bets, here are some tips to ensure your sports betting is not only successful, but enjoyable too.
Set a budget
Whether you're famous retired basketball star Michael Jordan, retired plumber Michael Jordan or little league coach Michael Jordan, everyone needs to set a budget for their bankroll depending on their income. This budget will vary depending on your earnings, but it's important to ring-fence your sports betting funds and only use that money for wagering on your favorite sports. This will help you avoid any situations where you find yourself tapping into funds that you shouldn't and which complicate your life further down the road.
Track your bets
If you're a very casual bettor this may not apply to you, but if you're someone who plans to wager consistently over a longer period of time, you'll want to track your bets. Not only will this help you keep an eye on how much you're spending and whether you're making a profit or loss, but you may also be able to glean other insights, such as whether a team is a bad bet (even if you are a fan,) which type of wagers tend to work better for you or how accurate your bets are.
Do your research
While there is an element of luck when it comes to sports betting, it's also critical to do your research if you are planning on making an informed decision. If you are a fan who likes to wager on your favorite team through thick and thin, that's up to you, but if you are someone who is hoping to improve their odds of winning, you'll need to do research on teams and players to better understand which teams are stronger than others.
Look for edges
This ties into doing your research, but it's important to look for any edges (or slight advantages) that you can get when deciding on a wager. Has a team recently switched coaches? Is a star player out with an injury? Is a team playing at home or away? What's their schedule like? These and other factors could affect the ultimate outcome of a game and how you decide to place a bet.
Take advantage of bonuses and promotional offers
This is especially important if you're new, as a bonus or promotional offer may give you a little bit extra towards your bankroll that will help you gain valuable experience. Just be aware of the terms and conditions, as promotions or bonuses usually come with specific terms and conditions, such as depositing a certain amount to qualify, or wagering a certain amount of money, before you can claim any possible winnings you've made from the bonus or promotion.
March Madness betting tips for 2022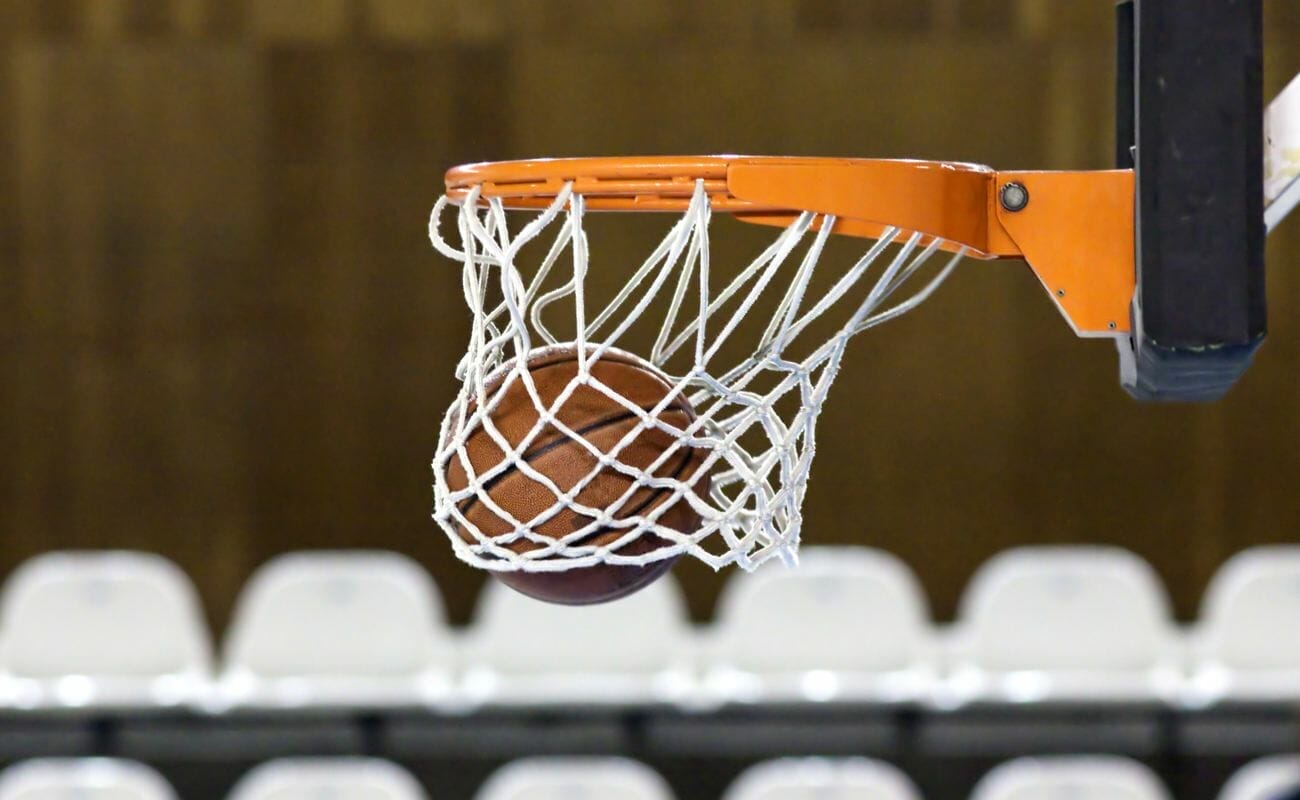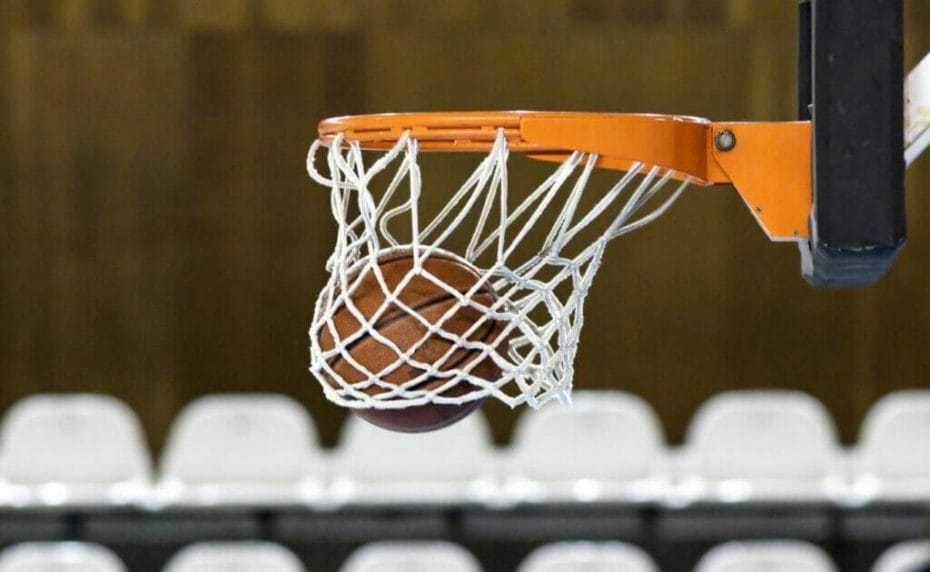 Selection Sunday is still weeks away, but if you're looking for some advice to help you decide on your wagers specifically for March Madness 2022, here are some of the things you may want to keep in mind:
Gonzaga is looking like the team to beat
At the time of writing, many sports analysts, sportsbooks and fans have Gonzaga as their No.1. Sports Illustrated college basketball reporter has them top of his list in his piece, "The Magic Eight: One of these teams will win the 2022 Men's NCAA Tournament." Our own analysts currently have Gonzaga at +450, followed by Kentucky and Arizona at +800. The Associated Press poll also has them tipped to be No. 1. While the gap isn't insurmountable for the other top teams, there's no doubt that the general sentiment is that Gonzaga have the edge.
Don't solely rely on the final AP Top 25 poll
Even with Gonzaga sitting in the No.1 spot in the AP Top 25, don't make your decision to go with them based solely on that fact. Writers for NCAA.com, Daniel Wilco and Zach Pekale have pointed out that this poll isn't that reliable in their article, "The AP No.1 men's basketball team is far from a lock to win the NCAA tournament." In fact, the No.1 seed from this poll has only claimed the title five times in total since 1985. So whether you're looking at making some exciting futures bets, or just putting together your own bracket predictions, make sure your decision isn't based solely on this resource.
Keep your ear to the ground
While we'd love to say we have some juicy insider tips to give you the edge on your competition, the truth is that as close as we are to Selection Sunday, things could change. Yes, Gonzaga are looking pretty comfortable, but that doesn't mean that the favorites from other conferences – whether it's Auburn, Arizona or Kansas, or any other of the better-performing teams – couldn't suddenly tip the March Madness odds on their heads. Keep your ear to the ground if you want to succeed.
Join in the March Madness betting excitement
If you're looking for great March Madness odds for men's college basketball, it's time to check out what's on offer at Borgata Online. Our online sportsbook offers NCAA basketball betting lines for fans of college basketball, but also offers exciting wagers for professional basketball leagues. The excitement doesn't stop there, as Borgata Online account holders can also bet on other exciting sports including baseball, football, golf and many other competitive sports.
Register at Borgata Online to join in the action!