With professional leagues in hundreds of countries, basketball is a sport that is played and loved worldwide. But the league that attracts the most attention is the NBA, which features global superstars such as Lebron James, Kevin Durant, Paul George and other sporting legends.
Thrilling and fast-paced, the 48-minute game – assuming no overtime – stretches over an impressive 82-game regular season. The new legislation on sports gambling suggests an exciting future for online basketball betting. We dissect the importance of the new and improved legislation and why it's a win for NBA sports betting.
The effects of the latest gambling legislation
At one point in time, Nevada was the only legalized sports-gambling state in the United States. This changed in May 2018 when the Supreme Court gave each state the power to legalize sports gambling within their borders. Since then, around 30 states have legalized sports betting, while 21 states allow online betting.
Since 2018, the floodgates opened, and it has had an overwhelmingly positive impact on basketball betting. The legalization of sports gambling across most states has allowed NBA sports betting to grow exponentially.
Nationwide, gamblers now have access to bet on any of the 1,230 games played during the season; that doesn't include the playoffs. Another area of growth has been in the online gambling experience. With MGM Resorts and NBA agreeing on $25 million for marketing, data and gambling, they have used this information to improve the applications and introduce more ways to bet on games.
The rising popularity of basketball betting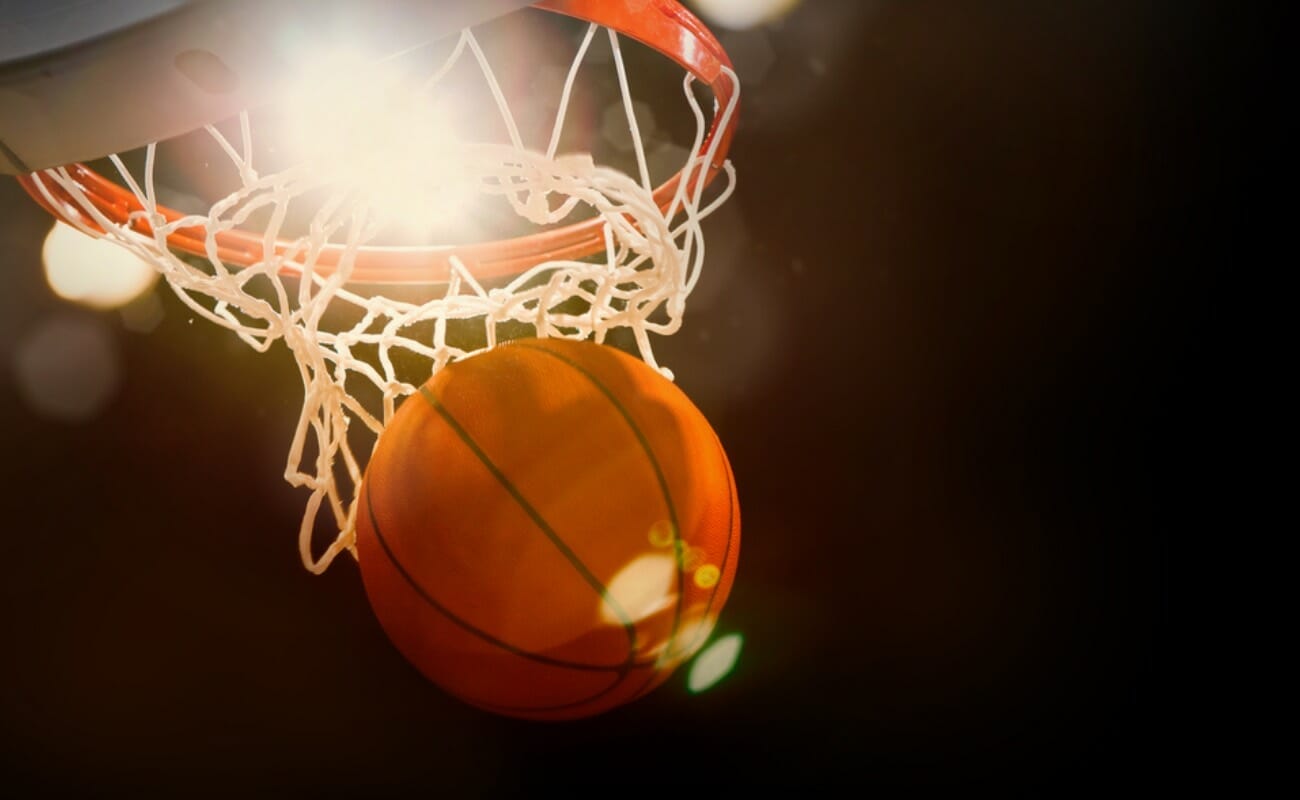 Since the Supreme Court's ruling four years ago, online sports betting has catapulted in popularity. Suddenly, sports enthusiasts across the country started betting on basketball. It's estimated that $50 billion in bets are placed over the course of an NBA season. Add that to the hundreds of millions of dollars of bets placed during the off-season and it's easy to see that millions of bettors are looking through the NBA odds each day.
Another reason why betting on basketball is on the rise is that, during the six-month regular season, an array of games are played across multiple US cities every night – they even play on Christmas day. This means that millions of fans watch their hometown team play every day. Research shows that most bets are placed by casual sports gamblers who want to back their favorite team or add excitement when watching live.
Furthermore, a mixture of social media stars and celebs such as rapper Drake and Floyd Mayweather showcasing their bets over online platforms has influenced the rise of online sports betting among young adults.
Biggest bets ever made
Betting on basketball attracts people from all walks of life, and in between the millions of small bets, there will be a few giant ones. It's important to bet only what you're able to lose; some lucky people have millions to play with.
Enter Floyd 'the money' Mayweather. With a career record of 50 wins and no losses, he is regarded as one of the best boxers in history. Over his career, he has amassed a mouth-watering net worth of $450 million and, in some cases, has made $300 million in a single fight. During the NBA playoffs in June 2013, Mayweather placed $5.9 million on Miami Heat to beat the Indiana Pacers. The result? A 99-76 win for the Miami Heat, spearheaded by superstar Lebron James. Mayweather profited $6.5 million. Another of Mayweather's notable betting successes was in the 2016 Championship final: he bet on the Golden State Warriors, who finished the first half with the most points on the board. Mayweather cashed in $66,000.
During the 2021 NBA Finals, an anonymous sports bettor placed $300,000 on the Milwaukee Bucks winning the championship four weeks before the start of the Finals against the Phoenix Suns. Giannis Antetokounmpo went on to power the Bucks to victory. This gambler, having placed the bet on a basketball line of +110, profited $30,000.
Popular basketball bets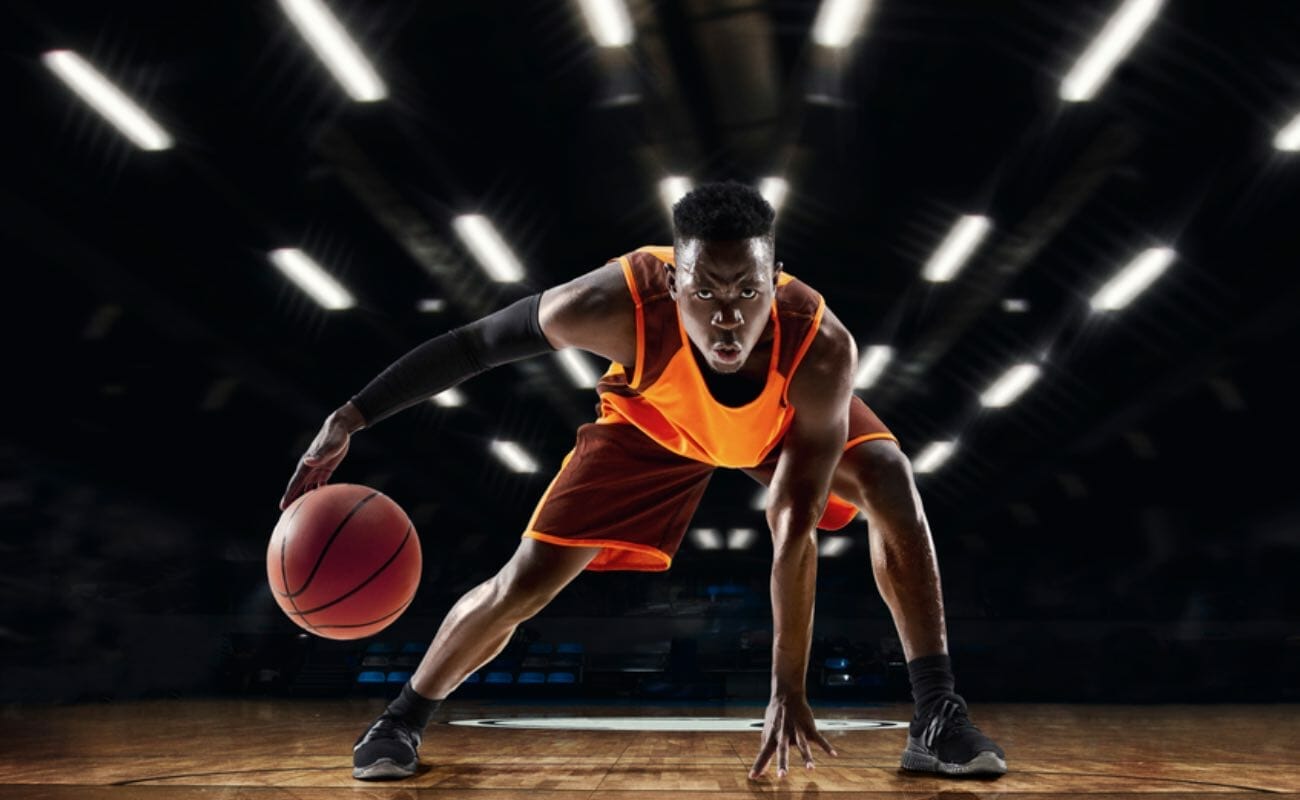 While the big bettors tend to keep it simple by betting on a team winning (also known as line betting,) there are hundreds of other ways to bet on a basketball game beyond basketball lines. Outside of sports betting, there are even basketball-themed slots.
A popular betting method is parlay betting. With multiple games every day throughout the season, a parlay bet allows you to wager on the winner of several games on one bet. This is more common when betting small amounts as the basketball odds of each selection multiply with one another to create the parlay.
Then there is over/under betting. This is the process of wagering how many total points will be scored during the game. For example, if the line is set at 212.5 points and the match ends 98-105, then 203 points are scored, and the underbet wins.
During the offseason, some gamblers like to participate in future betting. This means betting on the outcome of a future event, such as putting money on a team to win the NBA Championship or Conference finals. Other future events you can bet on are the awards: MVP, Sixth Man of The Year, Coach of The Year or Rookie of The Year.
Bet on Borgata Online
Borgata online allows gamblers to bet on every game of the season. So, why go anywhere else? We also host a wide array of sports betting, from horse racing and NFL to soccer and ice hockey. Register today and place your future bets before the NBA season starts.