Since turning professional in 2015, Irish jockey Rachael Blackmore has been making waves in the horseracing community. Blackmore's horse racing achievements are impressive. In her eight years as a professional jockey, she's achieved more than any other female rider and continues to break new records and set new standards in an otherwise male-dominated field.
Join us as we shine a light on one of the biggest stars in online sports betting. Let's look at her career, achievements and how you can get in on the horse racing betting action.
Rachael Blackmore's road to horseracing stardom
Blackmore's love of horses and races began on the dairy farm she grew up in County Tipperary, Ireland. She started riding at a very young age and started participating in local pony club meetings, hunting and pony racing. Her career began when she started competing as an amateur jockey while earning her degree in equine science at the University of Limerick in Ireland.
Blackmore rode her first winner, Stowaway Pearl, in February 2011, when she won the Tipperary Ladies' Handicap Hurdle at Thurles. She turned professional in March 2015 after riding an astounding 11 point-to-point winners and seven winners as an amateur jockey. Her first victory as a professional jockey was on a horse trained by Shark Hanlon, called Most Honorable, in September 2015. Less than two years later, in 2017, Blackmore was the first woman to win Ireland's conditional riders' championship.
A rider to watch at the Grand National
Rachael Blackmore took part in her first Grand National in 2018. In 2019, she won her first Cheltenham Festival race and the Albert Bartlett Novices Hurdle. Both of the horses she rode in these races, A Plus Tard and Minella Indo, were trained by Henry de Bromhead, for whom Blackmore rides as a stable jockey.
In 2019, Blackmore cemented her place as one to watch in the horseracing odds when she finished tenth place in the 2019 Grand National riding Valseur Lido. In the same year, she won a Cheltenham Festival race riding A Plus Tard.
But Blackmore was just getting started. Her first Grade 1 victory came in April 2019 when Honeysuckle won the Mares Novice Championship Final at Fairyhouse. She finished the racing season with 90 winners. Honeysuckle galloped Blackmore to a Cheltenham Festival triumph in the Close Brothers Mares' Hurdle in 2020. She finished third in the Irish jump racing championship for that season.
Even with that many achievements and surprises under her belt, Blackmore's career delivered even more victories and accolades in the years that followed.
Career highlights and achievements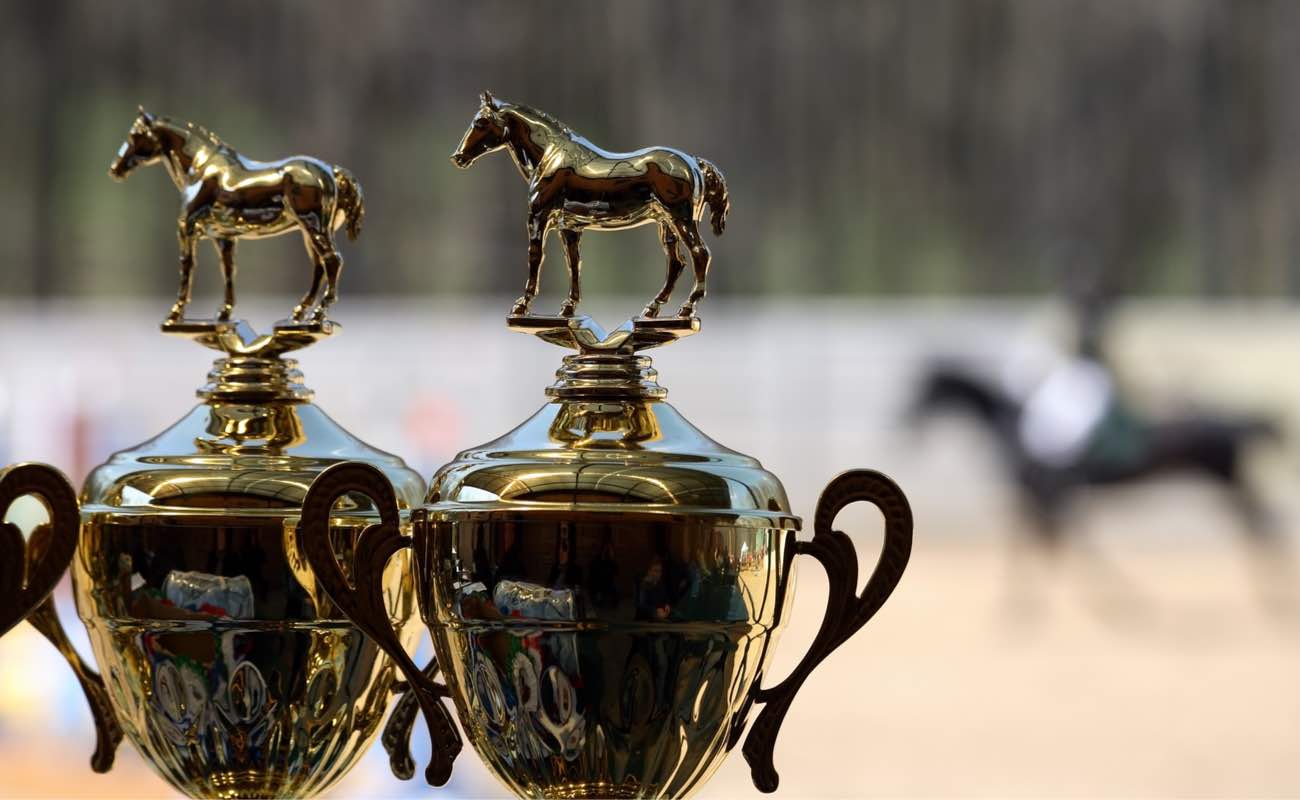 Anyone who doubted Blackmore's talent and promise can't help but be a fan after the last two years. In 2021, she became the first female to win the Grand National in the 182-year history of the race. This was the same year she was the first woman leading jockey at the Cheltenham Festival, where she secured six victories, including the competitive Champion Hurdle.
Highlighting her career, she became the first woman to win the Cheltenham Gold Cup. Riding the 8-year-old Minella, she smashed all boundaries and soared to become one of the greatest female jockeys of all time. Thanks to her historic achievements and her dedication, she was named the 2021 RTE Sports Person of the Year and the BBC World Sport Star of the Year.
Ultimately, Blackmore views herself as a rider rather than a female rider. While she humbly downplays the significance of her jockey accomplishments as a woman, she does take time to pay homage to the efforts of other female riders who paved the way. Her long-standing partnership with Bromhead Stable continues. We guess you'll have to get in on the horseracing betting action to see what she does next.
Horse racing betting for beginners
You don't need to be caught up in all the horse racing championships to take part in sports racing. As fun as it is to watch live games, horse race betting is truly about picking the right horse and making the right bet for your budget and experience. Here's how to start betting in online casinos.
1. Choose the right horse
Were you impressed by Blackmore's winning stallion, A Plus Tard? Good, the first step is to see which horses are your personal favorites. Once you've narrowed down the list, research to see what experts think of your choices and any alternatives they might suggest.
Remember, sports betting is meant to be fun and instinctive. Feel free to trust your gut and bet on the underdog; they might surprise you. As a rule, horses with lower odds of winning can win bigger purses if they beat the odds and prevail.
2. Size up the odds
Now that you know which horses you're keeping an eye on, check the horse racing betting odds assigned to each horse by professional racetrack handicappers before you bet. Horse racing betting tips and odds from these professionals will help you determine which horse has the highest chance of winning. For example, if a horse has short odds like 2/1, handicappers believe they have a reasonable chance of winning. If the odds are 50/1, this horse is expected to fall behind on the track.
3. Make the right bet
There are many challenging and rewarding exotic bets to make for horse races. However, if you're just getting started, a straight bet is the ideal option. Bets like these are the easiest and the safest to place.
In a straight bet, a player will wager that their selected horse will either win, place or show. This means the horse will come in first, second or third. If you bet on a horse to win, you only win if he comes in first. But if you bet on the horse to place, you'll win money if he comes in first or second. A bet that a horse will show guarantees a reward whether the horse comes in first, second or third. Safer bets pay less than some riskier bets, but they are a great introduction to sports betting.
Once you've made your first few bets successfully, it's time to explore. An Exacto bet pays the most, but you would need to guess which two horses will come in first and second in the correct order. Another exotic bet is the trifecta bet. But to succeed in a trifecta bet, you'd have to select the top three finishers in the correct order.
Join in the horse racing action with Borgata Online
You can bring the action-packed arena of horse racing right to your home with Borgata Online's sports betting. Our online sportsbook and casino horse racing feature a wide variety of wagering options with updated odds for true sports fans and bettors alike. Whether you enjoy football, hockey, MMA or even tennis, Borgata Online has the best betting options and odds to take your love of sports to the next level. Create your account to start betting.