With the 2022 Australian Open just under two months away, it's the perfect time not only to look forward to what we can expect, but also to look back at the moments that make this one of the best tennis tournaments in the world.
The Australian Open is often referred to as "The Happy Slam", which, given the sweat and tears shed on the courts, as well as the mouth-watering drama that it usually produces, is rather ironic.
So, before we take a quick look at the details for the 2022 tournament and what online sports betting fans have to look forward to, we're going to take a trip down memory lane and relive the most memorable moments and matches to take place in the Aussie Open.
1988: The Open moves to Melbourne
Those who are new to tennis betting might not be aware of this, but the Australian Open didn't always take place at Melbourne Park. The tournament's original home was actually at the much smaller Kooyong Lawn Tennis Club and the modest facilities saw the likes of Rod Laver, John McEnroe, Evonne Goolagong, and Martina Navratilova play on its courts.
The facilities were excellent, however, the competition was growing in size every year and it was obvious that it needed to find a new home in order to cope with the number of spectators that it was drawing in. In 1988, the competition moved to its current location at what was then known as Flinders Park (changed to Melbourne Park in 1996) and a new era of Australian tennis was ushered in.
1990: John McEnroe's meltdown
You'd think that a sport such as rugby would probably get the most heated, however, tennis certainly tops the charts when it comes to temper tantrums – and we've seen a fair few over the decades. In fact, Novak Djokovic broke his racket at the Aussie Open in 2020. However, when it comes to temperament, the most famous hothead on the court was undoubtedly John McEnroe. The American was disqualified in his match against Mikael Pernfors after three code violations for unsportsmanlike conduct and intimidating a lineswoman. He was fined $6,500 US for the tantrum – a rather expensive meltdown!
1995: Stadium Court is flooded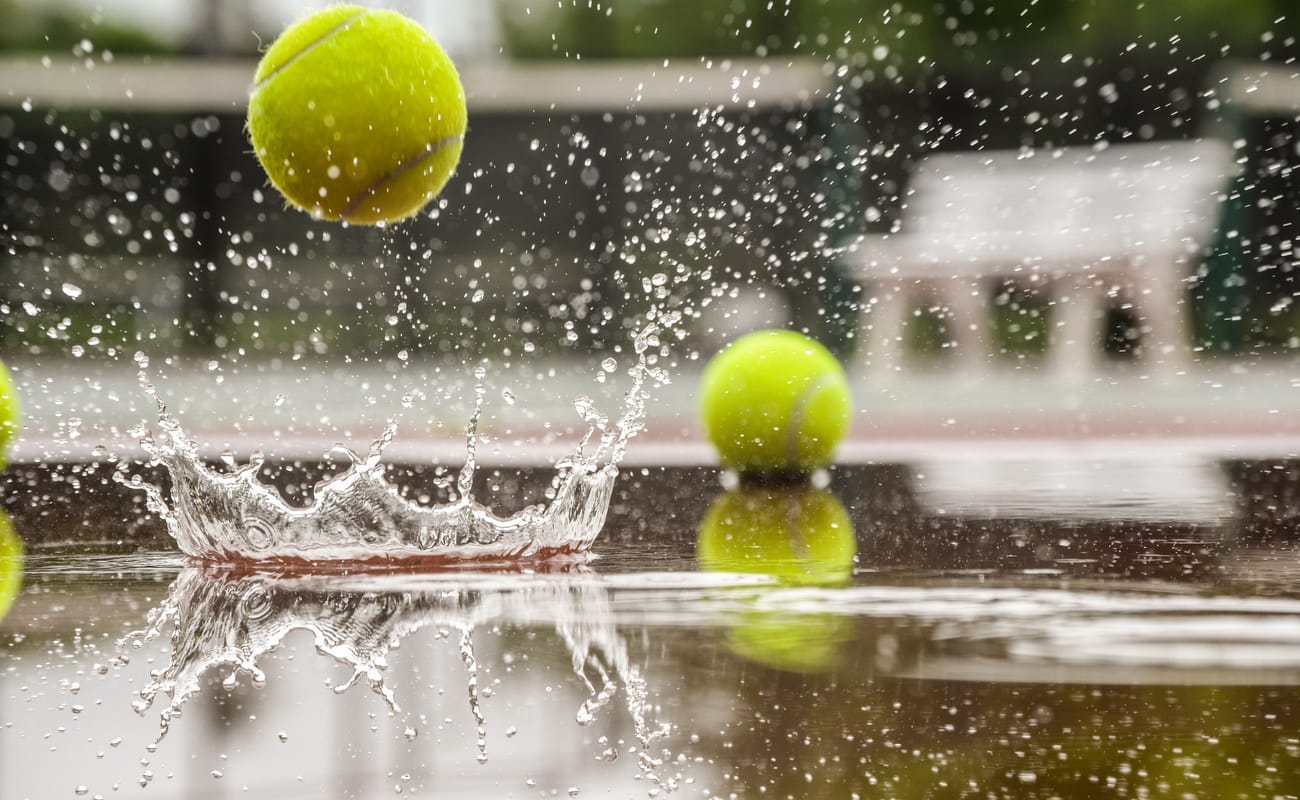 The weather in Melbourne is known for being temperamental at the best of times and this was on full display in 1995. Andre Agassi and Aaron Krickstein were in the midst of a heated semi-final when it had to come to a screeching halt. The weather had caused a power outage at Melbourne Park which resulted in a failure of the drainage system. It wasn't long before the two players were almost swimming to get to the ball. Luckily, the match was relocated indoors to the Rod Laver Arena, where Agassi came out on top.
1995: Pete Sampras vs. Jim Courier
In 1995, Pete Sampras and Jim Courier were locked in a stunning battle. It wasn't the sport but the emotions that made this match memorable. Sampras' coach Tim Gullikson was diagnosed with brain cancer a month before the match and had to fly home. In the fifth set a fan shouted, "Do it for your coach!" and Sampras couldn't stop himself from weeping. The player became so emotional that in a show of true sportsmanship Courier stopped the game and asked, "Are you all right, Pete? We can do this tomorrow." Sampras was able to pull himself together, however, and he hit his 23rd ace to win the game for his coach.
2003: The battle of the Williams sisters
It's not often that you'll see two siblings make it into the professional tennis industry, nevermind to win as often as the Williams sisters did. Of course, there was going to be a defining moment between the two when they eventually had to face each other for glory. This came in 2003 in a match dubbed the "Sister Slam". The match was a hotly contested one, but Serena came out on top and added her fourth Grand Slam title to her repertoire, which was last achieved by Steffi Graf in 1994. The sisters were gracious in victory as well as defeat, and it is something that we are unlikely to witness again for a very long time.
2012: Djokovic vs. Nadal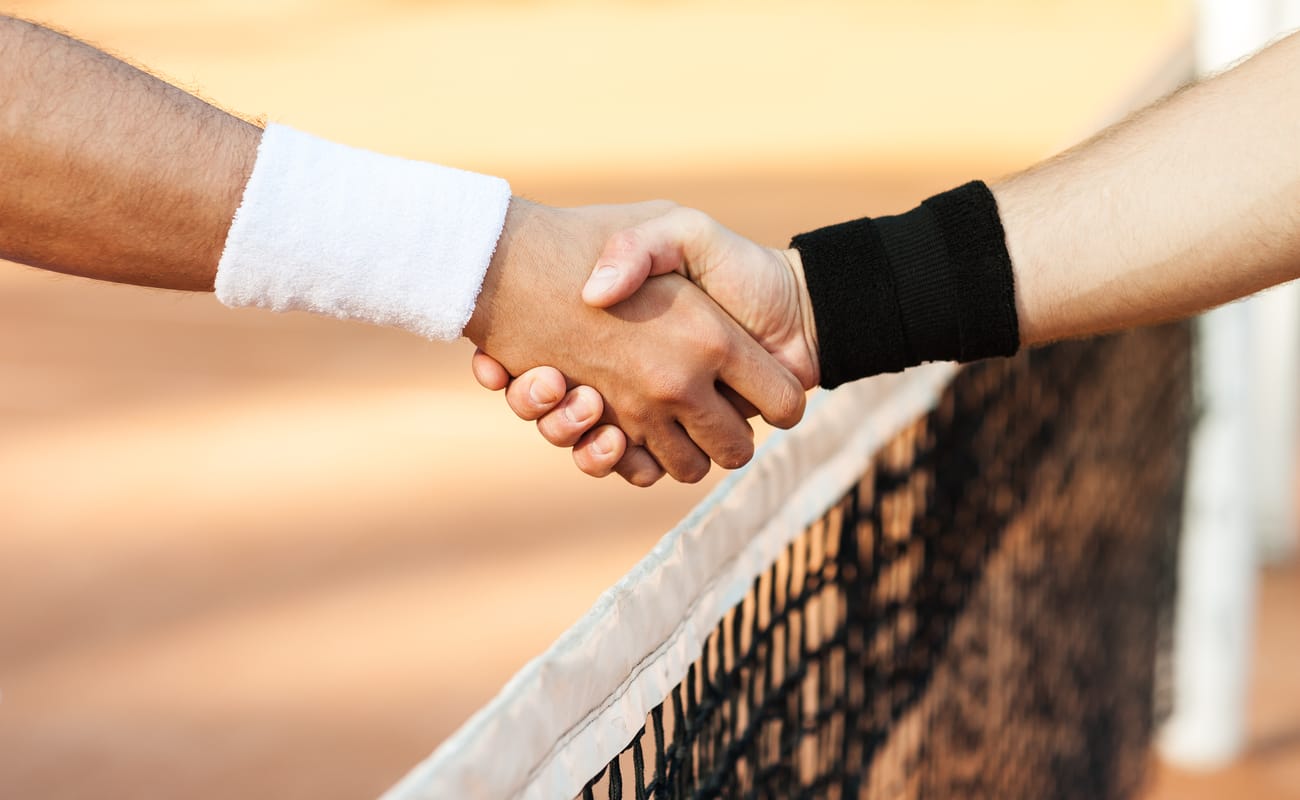 There is only one match that comes to mind purely for being a marathon of brutal proportions. In 2012, Novak Djokovic and Rafael Nadal were up against each other in the final and they played out the longest match in the Open era. The match itself lasted five hours and 53 minutes, with both players leaving absolutely everything on the court. Djokovic eventually won the match to claim his fifth Grand Slam title.
2017: Federer vs. Nadal
The mouth-watering match between Nadal and Roger Federer was set to be one of the most epic finals of all time, and it didn't disappoint. The five sets lasted nearly four hours, and Federer eventually ran out as the winner. It wasn't only the match itself that was incredible, however, it was also Nadal's sportsmanship at the end of the match that made it memorable. In typical fashion, the Swiss player ended his victory speech with, "Tennis is a tough sport, there are no draws. But if there was going to be one I would have been very happy to accept a draw tonight and share it with Rafa. Really."
What to expect in 2022
Taking place between January 17 and 30 in Melbourne, the 2022 Australian Open is going to be one for the books as it welcomes back fans after a two-year hiatus. Of course, the tennis betting odds are a great place to start contemplating who might win. Novak Djokovic and Naomi Osaka are the current title holders, but both have had their fair share of trouble in recent times. Osaka has had to take a break to nurture her mental health, while Djokovic has been a closed book about his vaccination status. The latter is probably the biggest problem, with the tournament announcing that only vaccinated players may participate.
As with all sports betting, things can change, but what we do know is that there will be some incredible tennis on display, with plenty of ups and downs, tears and sweat, and drama – if the history of the tournament is anything to go by.
Get the best tennis odds with Borgata Online Casino
You are probably aware that you can play casino games at Borgata Online, but don't stop there. We also have an incredible array of sports betting options for you to choose from too.
Register with Borgata Online.